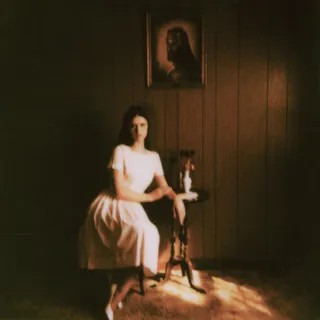 Preacher's Daughter by Ethel Cain – Andrew Peng 
Few albums truly blow me away the first time I listen to them. Yet Preacher's Daughter, the debut album by 24-year-old Ethel Cain, has done just that. A concept album with a scope that would be ambitious for any artist (yet alone a debutant), its harrowing narrative and gothic production is perfectly combined to provide a listening experience truly like no other.  
Preacher's Daughter roots itself in dark Americana, but allows ample opportunity for Cain to explore different sounds, whether it's the husky pop of 'American Teenager' or the haunting slowcore of 'A House In Nebraska'. With endless intricacy in its gorgeous production, Preacher's Daughter generates an inescapable atmosphere as Cain confronts the downfall of the American Dream. And while its 75-minute duration makes it a long listen, Cain is sure to reward the listener as this corrupted Hero's Journey unfolds into its extraordinary finale.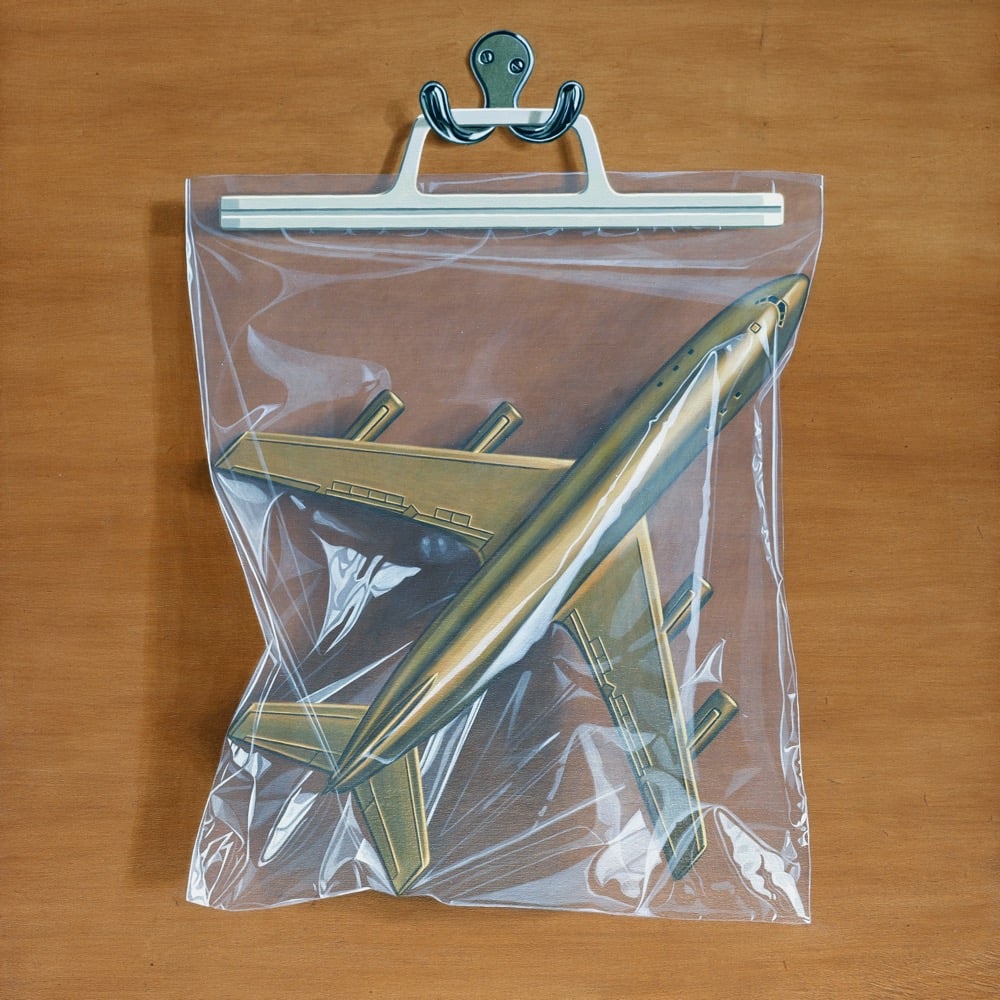 Ants From Up There by Black Country, New Road – Sophie Flint Vázquez 
Experimental and innovative, Black Country, New Road's sophomore album builds on the foundations they laid on their debut, For The First Time. Combining indie, post-punk, math rock, and a plethora of other genres, each song sounds wholly different to the previous one, with the only thing linking them all together being vocalist Isaac Wood's dreary and often whiny vocals. Over the album's hour-long run (featuring the sprawling 12-minute mammoth closer 'Basketball Shoes'), the band take you on what can only be described as a rollercoaster of emotions set to music. The scintillating string-and-piano-led 'Chaos Space Marine' expertly creates refreshing feelings of hope and excitement, while 'Mark's Theme' is a wallowing, heart-wrenching instrumental. This album will chew you up and spit you back out mercilessly as you are left to wonder what just happened.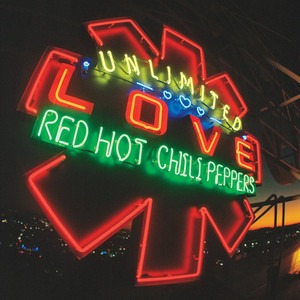 Unlimited Love by Red Hot Chili Peppers – Katie Bevan 
Unlimited Love sees the Peppers re-emerge in full peacock plumage. Iridescent and vivacious, this record is a fully-fledged flex of the funky force that they have been creating since their initial explosion out of the Californian college rock trenches. With the homecoming of the 'son of Hendrix,' John Frusciante, Unlimited Love unlocks RHCP's full potential, with wailing solos that kiss the sky while Flea's earthy bass lines embrace the poetic lunacy of Anthony Kiedis. But this isn't simply a return to form to be celebrated by diehard fans – Unlimited Love is sonically bewitching even to the unassuming listener. With an opening track as visionary as 'Black Summer,' the Peppers captured new funky monks within seconds, fortifying their rule over rock'n'roll and ushering in a new dawn for themselves and rock music. Neon-drenched and red-hot, Unlimited Love is yet another star on the boulevard of this band's iconic discography.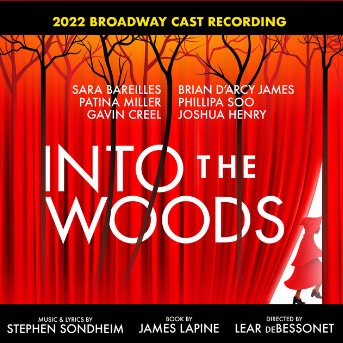 Into the Woods 2022 Cast Recording – Matthew Randell 
After Stephen Sondheim's recent passing, his hit 1987 musical Into The Woods is being revived on Broadway, and the cast album is incredible. 
The opening number 'Prologue: Into the Woods' is the cacophony intended with such an ensemble cast, but clear musical theatre tones emerge that are lacking in the truly dysfunctional film adaptation's album. Sara Bareilles has always been underrated – her two-hit wonder pop career is just the surface of her talents, showcased best in 'Moments In The Woods'. Julia Lester amazes in 'A Very Nice Prince', replacing her signature belts with the whiny timbre characteristic of Little Red. This version of 'Agony' is hilarious, with perfect harmony when called for. Patina Miller's Witch is less comedic than other versions, although unparalleled in vocal agility. 
Nothing can replace the original Broadway cast recording, but this album offers a great modern alternative without losing the bizarre and uncanny vibe the show is famous for.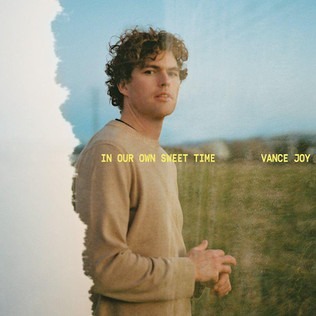 In Our Own Sweet Time by Vance Joy – Emily Neville 
The optimistic, fresh nature of this album reminds listeners of springtime and new beginnings. Feelings of serenity emerge easily through Joy's vocals, instrumentation, and lyrics. 'Looking At Me Like That' stands out in particular. The opening line "I lay as the light rolls in across your skin / And I wait just to watch it fall across your face" suggests an ode to waking up with the one you love. As the song continues, it is full of hope that this love will last forever. Joy continues to emphasise intimate connections with the line "She kissed me, and I opened up my eyes / A better way of waking up I'll never find" in 'This One'. The consistent imagery of being awakened is what allows listeners to attach Joy's work to the feeling of spring. The album's lyrics suggest admiration and understanding towards one's lover, something often left out of the modern romance genre of songwriting. In Our Own Sweet Time indulges its listeners with an often-absent ambience.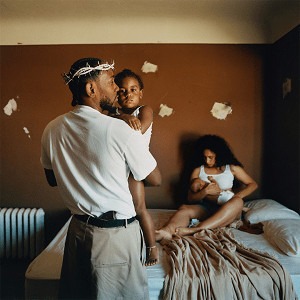 Mr. Morale & The Big Steppers by Kendrick Lamar – Ethan Delcroix 
I don't think many album-listening experiences will beat my first time hearing Mr Morale & The Big Steppers on its release day. In my room in Rootes P-block, at 5 am, going totally ballistic over the beat switch in 'United In Grief', the 1855-day wait was erased in an instant. And it was all worth it as Lamar, inarguably the greatest rapper of all time, proceeded to deftly work through issues ranging from our everyday complicity in systemic violence ('Worldwide Steppers') to his fundamental emotional trauma ('Mother I Sober') over the course of the two discs. 
This album also gleefully confirms that Kendrick exists on the borders of the mainstream rap industry hype machine; his collaborations are unorthodox and brilliant, his music rollout utterly original, and he continues to innovate on the album form in an era of bloated LPs and prioritised singles.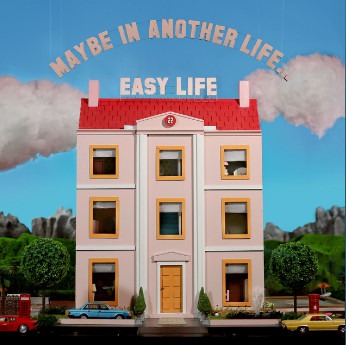 Maybe in another life… by Easy life – Helen Hall 
Easy life once again exploded onto the scene with their second studio album MAYBE IN ANOTHER LIFE… released in October. As ever, the Leicester five-piece have produced an addictive album with head-bopping tracks from the opener 'GROWING PAINS'. 'SILVER LININGS', on the other hand, cements easy life's classic vibrant sound, with frontman Murray Matravers's quick, relatable lyrics and smooth synth, and funky sax sneaking in. Alongside festival-ready bangers like 'BEESWAX', this album brings more range than their debut life's a beach, with heartfelt songs like 'MORAL SUPPORT' seeing Murray look back on his regrets in what feels like a conversation with a friend. It's hard to be bored listening to an easy life song, but if there was any danger of this, the band sprinkle in tracks featuring big artists – Kevin Abstract, BENEE and Gus Dapperton all make an appearance, integrating effortlessly into the band's sound while bringing their own dimensions, and elevating the record. It's not just easy listening, but it is a record that draws in the listener from every aspect of its instrumentation to its sampling to its lyricism.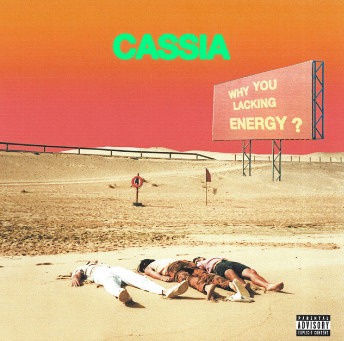 Why You Lacking Energy?  by  Cassia – Gaby Shedwick 
2022 has been a standout year for the British Indie scene, making it hard to choose a favourite. However, it is Cassia's Why You Lacking Energy? that was a particular high point. Providing a tropical sound that partnered with its July release perfectly, this album demanded to be listened to in the heatwaves of the summer. Lyrically invoking youthful aimlessness, the Macclesfield trio has managed to produce a record that is both subtle and full of life, and character. What sincerely separates it for me though is its true distinct nature, the band has an instantly recognisable sound that they have captured in this album, and I hope they continue to recreate it. Personal standouts are 'Boundless' and 'Similar', but the record is best enjoyed in full with the sun hitting your skin. Why You Lacking Energy? evokes the hazy daydream of the heat and cements Cassia as a festival season staple.