O2 Institute Birmingham, May 24 2022
As the lights go down and blood-red light floods the room, the crowd erupts into a cheer. It is fully an immersive experience, as the audience soon recognises themselves to be in a room replicating that of the music video for 'Don't Let it Get You Down', complete with mirrors at the back of the stage. The illusion continues as the spoken-word introduction of 'Don't Let it Get You Down' blasts out of the speakers. And then, an unassuming, thirty-something-year-old man walks out. However average the man may seem, he is about to prove he is anything but.
The crowd, of course, already know this, as chants of "Miles! Miles! Miles f**king Kane!" fill the 1500-person capacity O2 Institute. People are loud, packed, and ready for a show, and of course, so is Miles Kane.
The zeal he puts into each performance means not a single song falls short.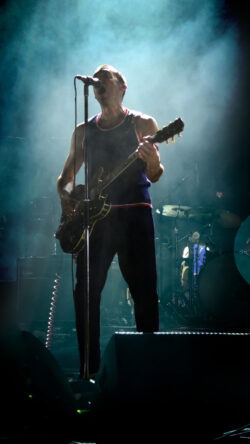 The energy doesn't stop there. In fact, it doesn't stop for the entirety of the 18-song-set. Transitioning from the lead single off his fourth LP, Change the Show, Kane swiftly moves into his older tracks. His most recent tour may have been postponed, but perhaps this slight COVID-induced delay was precisely what the show needed, giving fans the chance to get to know his new material. Songs off his new album blend right in with his well-known tracks, with the crowd bellowing every chorus back at him.
Each track is as intense as the last, and it's not until the slower 'Nothing's Ever Gonna be Good Enough', a duet with the R&B artist Corinne Bailey Rae, that the crowd gets some semblance of a breather. The nostalgic, big-band-inspired song blends both Kane and Rae's voices to make a track that feels like it has come straight out of the 60s. 
It's hard to pinpoint a standout moment from the show. Usually, there are a couple of songs which shine slightly brighter than others, whether those be fan favourites, an unreleased song the artist is dying to play, or the artist's biggest hit. However, at Kane's show, every song is a highlight. The zeal he puts into each performance means not a single song falls short.
He has nailed the art of being, above all, a performer.
What's more, Kane is not afraid to lean into all areas of his discography, blending the glam-rock of his 2018 album Coup de Grace with tracks from his deliciously smooth debut Colour of the Trap (2011). All of this, of course, is intertwined with songs from Change the Show. A treat for the crowd, Kane also performed two songs from The Last Shadow Puppets, a supergroup he formed with Arctic Monkey's Alex Turner. Singing them on stage, the message is clear: Kane is just as comfortable singing 'Aviation' or 'Standing Next To Me' on his own as he is alongside Turner.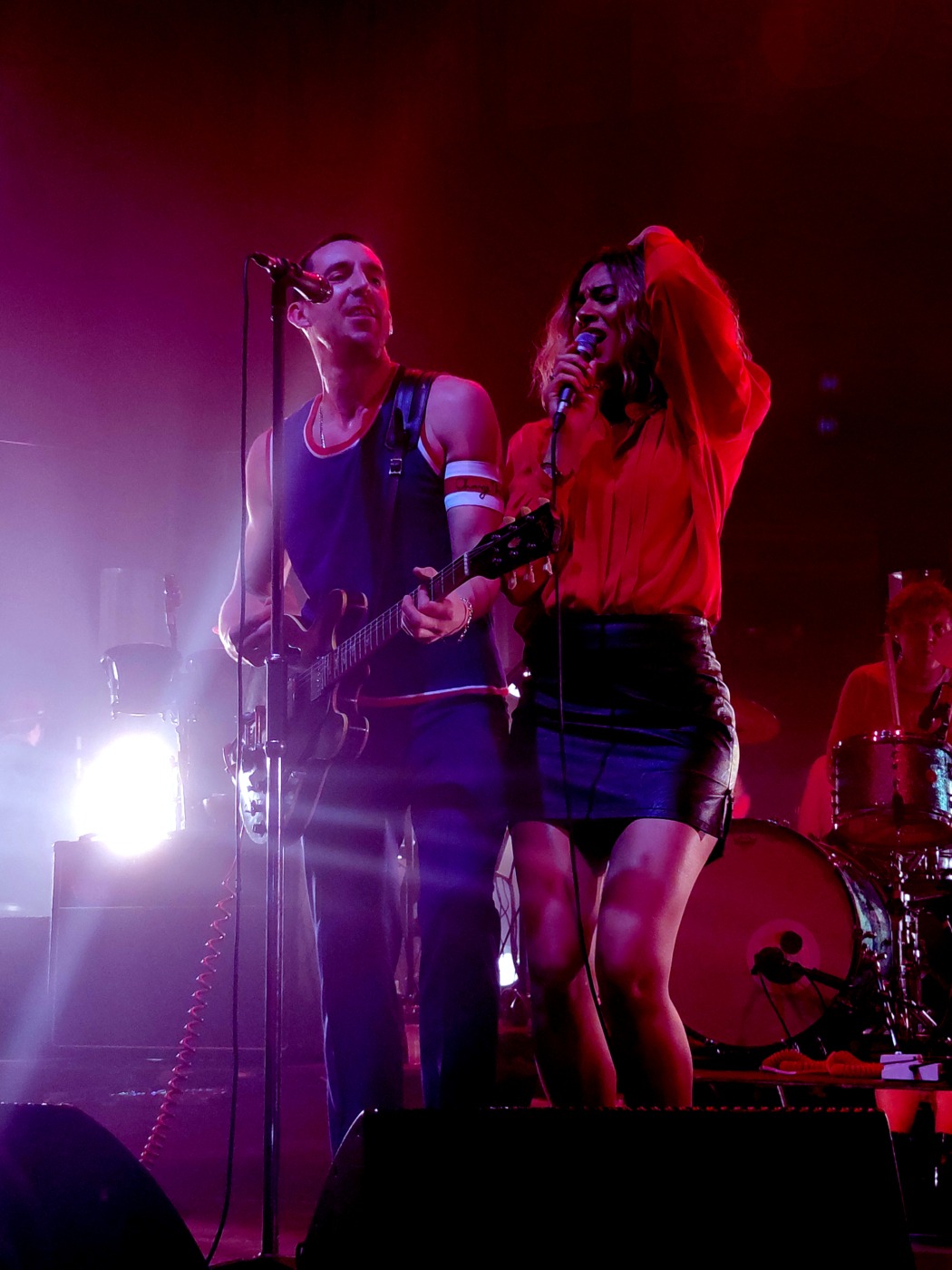 Kane did not speak much throughout the performance. But with a show like that, he does not need to. Having seen Arctic Monkeys live a few years ago, it is clear he has taken a leaf out of Turner's book, adopting the same silent mystery and effortless charm as his collaborator. However, the Merseyside-born singer also adds his own touch to the show, peppering in some moments of humour as he acts out certain lyrics or playfully flirts with his musicians and backup singers. Kane not only loves being on stage, but the crowd also love him being there. He has nailed the art of being, above all, a performer. With an immaculate mix of allure, humour, and sheer unadulterated stage presence, Miles Kane oozes charisma. The second he begins to sing, it becomes impossible to take your eyes off him. 
With eloquent, tongue-twisting lyrics such as "then I'll be there to acquiesce / I confess I'm in trouble" ('Colour of the Trap') and "miscommunication, tailored altercations / singing to yourself at night" ('Caroline'), it's impossible not to love him. He has the crowd in the palm of his hand — and he knows it. 
However, aside from Miles Kane, the other pièce de résistance of the show was his second opening act, Brooke Combe. The 21-year-old Scotland-based rising soul star makes the venue her own, as murmurs of approval rustle through the crowd. The singer performs everything from her own songs (including her latest single 'Miss Me Now') to a cover of Arctic Monkeys' well-known 'Why'd You Only Call Me When You're High?'. Combe knows her target audience, with most (if not all) of the crowd also being avid Arctic Monkeys fans. Watching her live it is clear that she is inches away from breaking through into the mainstream.
The genius of Miles Kane cannot be fully appreciated without seeing him perform. Listening to clean, polished, studio recordings has its time and place, but nothing compares to the palpable human connection of a concert. Seeing him live it is clear that Kane not only establishes himself as the mastermind behind great songs but also proves he is in fact there to Change the Show.

Related Posts