The recently revealed design for the new Faculty of Arts building is to include outdoor classrooms and "a clear dialogue between the internal and external landscape".
There is lots of research to suggest that outdoor learning has highly positive benefits on students of all ages. In 2011, Warwick's own Institute for Advanced Teaching and Learning (IATL) conducted research.
It, in part, concluded: "The open space of the workshop allows the participants to become the producers of knowledge by creating an environment that prevents the reformation of the rigidly hierarchical arrangements of lecture theatre and seminar room."
Feilden Clegg Bradley Studios (FCB) won the contract to design the new Faculty of Arts building last month, after winning the international competition run by the Royal Institute of British Architects (RIBA).
The building will be worth £33 million, and will be built in the place of Car Park 7, near the Arts Centre.
It is part of Vice-Chancellor Stuart Croft's plan to open a new academic building every year until 2023.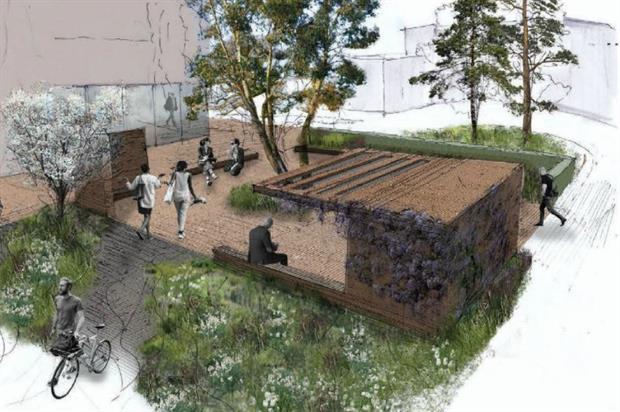 Image: University of Warwick
In a 2015 survey, over 30% of respondents said the Humanities Building was the least attractive place on campus.
However, of the new design one person commented: "Airy, raw, nice muted tones. Great to have a centre of gravity where great minds meet and have discourse."
University of Warwick Senior Project Manager Alastair Dixon told Horticulture Week: "Our team believes humans are disposed to be calmed and restored by a strong connection to nature, with greater biodiversity helping this relationship to become deeper still, encouraging more use of outside spaces and hence greater well-being.
"We will work closely with FCB Studios to ensure the Faculty of Arts will be open and visible with a clear dialogue between the internal and external landscape.
"For example the new Faculty of Arts Building project plans include outdoor classroom spaces, pure in form, with walls and ground planes in matching brick as if the spaces have grown from the ground. Openings align with windows in the building, paths and other landscape features, these will be incorporated into the overall design."