[dropcap]Y[/dropcap]ou may have heard of the TV show Blind Dates, but have you ever heard of a blind date with a TV show? In order to spread some love for their favourite TV shows this Valentine's Day, six Boar TV writers swapped the pilot episodes of those series they thought deserved more recognition.
Which dates were love at first sight, and which ended in someone climbing out of the figurative lavatory window to escape? Find out below…
---
Father Ted
Recommended by: Reece Goodall, Reviewed by: Lakshmi Ajay
I approached Father Ted with both apprehensions and expectations: expectations of a loud, potbellied and white-haired priest who mocks the institution he lives by, and apprehensions about the same.
This 90s sitcom revolves around the comic adventures of three priests living in an isolated community. The series is complete with the expected clichés of the bumbling sidekick (Ardal O'Hanlon); the exasperated-yet-good-natured lead (Dermot Morgan); and the grumpy elderly figure (Frank Kelly).
Slapstick comedy at every nook and cranny defined this episode of Father Ted: some instances cracked me up, some tickled my senses, and others simply left me pondering the demise of comic originality
Nevertheless, the series is not without merit. If viewed as a staggering satire of society, rather than attributing it to pure entertainment value, the series could be an eye-opener to the idiosyncrasies of human life, wrapped in comedy. The isolated community and their attempts at normal life, the quandary of priesthood and the wild goose chase for fame are all more gratifying as satires, if not executed in the best of manners.  
For those who need something utterly silly to lighten their dark, dingy days, Father Ted is a must-watch.
Sadly, for me, Father Ted has nothing new to offer, with its sequences that try to squeeze laughter out and overplayed characters. I, with a slightly harder-to-please sense of humour, shall not be picking this up for my next binge-watching session!
---
ITV's

Sherlock Holmes
Recommended by: Lakshmi Ajay, Reviewed by: Rosie Eagers
With the immense success of recent adaptations of Sherlock Holmes like Elementary and BBC's Sherlock, I began to watch ITV's 1984 Sherlock Holmes with scepticism. Considering the incredibly high standard of these most recent shows, how can this older version possibly hold up?
There are some clear signs of aging in the filming and editing – the aspect ratio, for example, and an endearing overuse of fade-outs for editing between scenes. Although slightly distracting, these elements are still unintentionally entertaining.
The acting seen here is best described as typical of a period piece. Not much stands out with most of the supporting cast but it's not meant to. Without a doubt it is Holmes who steals the show.
Jeremy Brett has a more flamboyant take on Sherlock than more recent adaptations, but is delightfully engaging to watch
Every second he is on screen is captivating and entertaining, which more than makes up for any signs of age the show may have.
Overall this is an enjoyable series that I'm eager to continue someday, although not immediately. If you miss the charms of a historical Sherlock, faithful to the books in time, place, and setting, then this is the show for you.
---
Garth Marenghi's Darkplace
Recommended by: Eleanor Dawson, Reviewed by: Reece Goodall
Garth Marenghi's Darkplace was a show that I have known about for a while, but have never sat down and watched; having finally had a reason to do so, I'm certainly glad of it.
The pilot had everything that appeals to me: callbacks to a different era of television, horror influences, and humour that is both absurd and very silly
The show is a lost classic – in the 1980s, horror author Garth Marenghi (Matthew Holness) and his publisher Dean Learner (Richard Ayoade) made a low-budget TV show. Set in Darkplace Hospital, "over the very gates of Hell," we follow Dr Rick Dagless (Played by Garth Marneghi, played by Holness) as he faces both the forces of darkness and the pressures of day-to-day admin. We get to enjoy both the episodes and interviews with the 'original cast'.
What this is, though, is an excuse for a brilliant parody of low-budget television. Purposely crap special effects and continuity, cheesy dialogue and subpar acting (both Ayoade's and Matt Berry's (in the role of Todd Rivers, in the role of Dr Lucien Sanchez) acting styles are put to good use here) making this pitch perfect – it is as affectionate as it is hilarious.
There are sadly only six episodes, but if they're all as good as this one, they're gonna be a hell of a watch.
---
Tracey Ullman's Show
Recommended by: Rosie Eagers, Reviewed by: Halimah Manan
I'm not sure what I was expecting from Tracey Ullman's Show, except for some comedy. While it delivered this at times, there were a few scenes which left a sour note.
Sure, I didn't know I'd enjoy seeing Dame Judi Dench steal groceries from a co-op until I saw it happen. More effectively, Tracey Ullman took a prime opportunity to mock bankers for their lack of morality, which emphasised what the best comedy is all about.
However, I could have done without Ullman's perpetuation of sexism in her jokes. Although many MPs wear the same thing, only Angela Merkel and Nicola Sturgeon were mocked for what they wear – echoing sexist journalists, Merkel remarked on how Sturgeon 'copied' her style rather than her policies.
And, though any session in Parliament can quickly become a schoolboy's playground with all the jeering, two female MP characters were the ones competing by baring their breasts for attention.
Ullman's point about when women's voices are heard was lost in her perpetuation of competition rather than the solidarity we often see in women's politics.
Ridiculing these women based on sexist stereotypes is not the way to craft comedy
Although it was occasionally funny, I won't be watching Tracey Ullman's Show again.
---
Nikita
Recommended by: Halimah Manan, Reviewed by: Daljinder Johal
Although Nikita has a fast-paced, engaging pilot with complex female characters, the show doesn't attempt to reinvent the wheel with a new take on the spy drama.
The eponymous character, Nikita (Maggie Q), is a fugitive-turned-government assassin who escaped three years ago, and now has resurfaced on a mission to take down the governmental agency that trained her, Division.
Division, with its leader, Percy (Xander Berkeley), and its second-in-command, Michael (Shane West), seek to stop and kill Nikita. Meanwhile, we are introduced to a secondary female protagonist, Alex (Lyndsy Fonseca).
Like Nikita, Alex is a beautiful young woman, newly recruited to Division. She creates an interesting parallel to Nikita by allowing us an insight into the training of an assassin.
We can see where Nikita started before her life on the run, and where Alex may end up
Structurally, this is the main point of interest in the pilot, as the episode uses a few flashbacks, voiceovers, and an ultimately deadly conversation to very quickly reveal the motivations of its main characters – such as the murder of Nikita's fiancé by Division (although there is a surprise to look forward to at the end).  
The main appeal of the show is the tease of a fascinating backstory and multi-faceted characters, far from the CW's usual display of flashy clothing and drama-filled relationships. 
---
Spin
Recommended by: Daljinder Johal, Reviewed by: Eleanor Dawson
Confession: I love a good European drama. I watched Series 3 of The Bridge last year with my fingers clamped to the sofa. I'm dying for the next instalments of Les Revenants to come out so I can find out what the heck is up with Victor (Swann Nambotin).
I like the grey lighting, the tortured characters, the tense dialogue – give me all of it
On the basis of this, I was really hoping to similarly adore Spin (though I prefer the literal translation of its French name, The Men of Shadows), which is currently available on 4OD.
The opening episode is nothing if not gritty. The French President is killed in what appears to be an Islamist suicide attack. When his trusted advisor, Simon (Bruno Wolkowitch), returns to Paris, he begins to unravel the truth: a typically tangled web of political intrigue.
Simon is struggling with a complicated family life and a mysterious past. The lighting is very grey.
But despite hitting all the marks, Spin fell a little flat for me. Maybe it's because I struggle to care about politicians and their bids for power. Maybe it needs a few episodes to properly bed in. Maybe I've just over-saturated myself with Euro-Drama clichés. In any case, while Spin is certainly well-made and brilliantly acted, it doesn't quite hold up to some of its contemporaries.
Featured Image: ProFlowers
---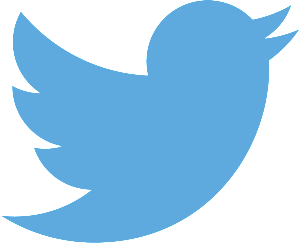 What would your recommendation be for anyone seeking a blind date with a TV show? Let us know on Twitter with the hashtag #TValentines