[dropcap]T[/dropcap]he move to university can be a scary transition, but luckily these shows might help to prepare you for your Freshers experience…
---
How I Met Your Mother
With an abundance of essays, course reading, and assignments, intricate plots and complex characters are not always what you want from a TV show. Whether it's something to watch whilst working, or after a day of lectures, the answer often lies in a bit of light comedy.
How I Met Your Mother is a perfect show to bring along to uni. With episodes of only 20 minutes, it's almost too easy to binge watch, with its fun and clever writing and lovable protagonists.
The show remains consistent and entertaining over 200 episodes, with its recurring gags and catchphrases, as we watch the characters explore the trials and tribulations of love and friendship.
Ellie Campbell
---
Community
Community, which centres around a study group at a community college, is an absolute must-watch. A whimsical Dean and diverse students, who take paintball very seriously and have their own fake TV show within the TV show (Inception-style), is quite obviously a recipe for success.
Episodes are only 20 minutes long – perfect for a pick-me-up after a terrible seminar, and if you've only got an hour until the next one. Plus, you don't feel so guilty after binge watching. Win-win.
Pop culture references galore and back-stories (just YouTube 'Abed laying low') make it hilarious, truly original (there's an 8-bit episode), and compulsively watchable. Definitely the only show you'll need for the year. Thank you, Netflix.
Karishma Jobanputra
---
Fresh Meat
Usually I'd consider myself unlucky for missing out on the hype surrounding Fresh Meat when it first began, but my obliviousness ultimately worked in my favour. I happened to discover the British comedy-drama series in my first term of Warwick so, in reality, the timing couldn't have been more perfect.
From the creators of Peep Show, I've found a favourite university ritual in nostalgically watching the eerily relatable situations facing six students. The cast includes Jack Whitehall as a posh 'lad' with a sensitive side, and Joe Thomas of The Inbetweeners, who encounters common problems with love and insecurity.
With the fourth and final series due to start, I can guarantee that now is the ideal time for Freshers to laugh at familiar faces dealing with the fun, unique, and bizarre experience of starting university.
Daljinder Johal
---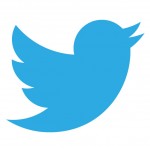 What have you been watching this Freshers' fortnight? Tweet us @BoarTelevision and let us know!