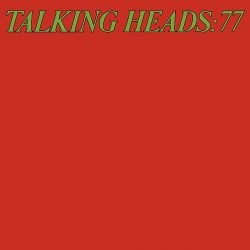 Talking Heads '77 by Talking Heads – Helen Hall
The post-punk band's debut from 1977 arrived when colourful 70s disco was lingering on, while exciting new genres trickled into the mainstream. The record shows early signs of the band's experimentation that would develop as they pioneered the new wave music genre alongside bands like Blondie and The Specials. Talking Heads sat somewhere in the middle, their undeniable rock sound mellowed by afro-pop rhythms and eclectic instrumentation, such as the steelpan on the swaggery 'Uh-Oh, Love Comes to Town'. 'Pyscho Killer', the band's most streamed song of all time, comes from this album, where David Byrne's wandering, frenetic vocals cut through a building bassline. Byrne sings "I feel like sitting down" on 'New Feeling', but it seems unlikely, as it's unclear where the next song will go and the album plays out as if the band can't quite keep up with itself. Bands like Franz Ferdinand and LCD Soundsystem have cited the band as an influence, and more recently Black Country, New Road's multi-layered tracks, and wavering, disconcerting vocals seem to recall this seminal album.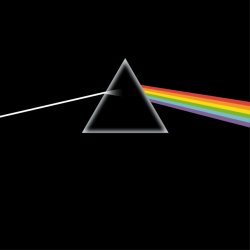 The Dark Side of the Moon by Pink Floyd – Sophie Flint Vázquez
Without a doubt, Pink Floyd's Dark Side of the Moon is one of the best (and most iconic) albums from the 1970s. The 44-minute-long album is effectively a single, extended piece exploring the temporality of life, life after death, and the tragedy of the human condition in songs about injustice and the pressures of capitalism. One of the album's standouts is 'Money', a track written in an unusual 7/4 time signature. With lyrics such as "Money, so they say / Is the root of all evil today / But if you ask for a rise, it's no surprise / That they're giving none away", the song remains painfully relevant today. 'The Great Gig in the Sky' is not only a standout on the album but also of Pink Floyd's entire discography. The song, which features vocals from Clare Torry, is a breathtaking, sprawling, indulgent pièce de résistance that deals with the concept of life after death.
Perhaps what has made Dark Side of the Moon endure the test of time as well as it has (aside from it's universally-known album cover) are its layers of richness in terms of production, instrumentals, and lyricism. It is the kind of album that takes several listens to get into, but once you do, you can listen to it time and time again without it becoming repetitive. It has stood the test of time in the 50 years since its release and it undoubtedly will do so for the next 50 years.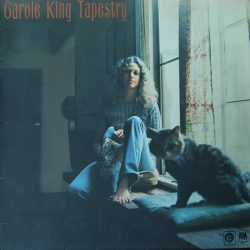 Tapestry by Carole King – Rachael Jones
As one of the most influential artists of her generation, Carole King's work is beloved by many. King's success began as a songwriter with songwriting partner and husband Gerry Goffin. The pair would write songs like 'Chains,' which landed up on The Beatles debut record, 'The Loco-Motion,' a #1 hit for Little Eva, and later the breakthrough single for Kylie Minogue. One of their most successful songwriting collaborations was '(You Make Me Feel Like) A Natural Woman' by Aretha Franklin. King later established herself as a solo performer, releasing numerous successful albums. Most notable is her 1971 album 'Tapestry' which remained in the charts for more than six years. 'Tapestry' held the record for spending most weeks at number one by a female artist. King is revered for her songwriting in particular and in turn has proved a great influence for modern artists; Taylor Swift hailed King as the "greatest songwriter of all time". Alongside this, 'Tapestry' has proven to remain culturally significant to this day. 'Beautiful' inspired a musical of the same name which has seen tremendous success on both Broadway and the West End.