Students, staff and alumni marched on University House on Wednesday afternoon, as part of a demonstration against Warwick's handling of the group chat scandal. Some protestors called for the resignation of senior University staff, including the Vice-Chancellor Stuart Croft, and five students carried out a sit-in protest in the building.
The protest entitled 'Reclaim Our University #ShameOnYouWarwick' was organised by a number of societies including Warwick for Free Education (WFFE), Warwick Pride and Warwick Enable began with speeches to a gathered crowd on the piazza, including a speech one from Students' Union Education Officer, Larissa Kennedy.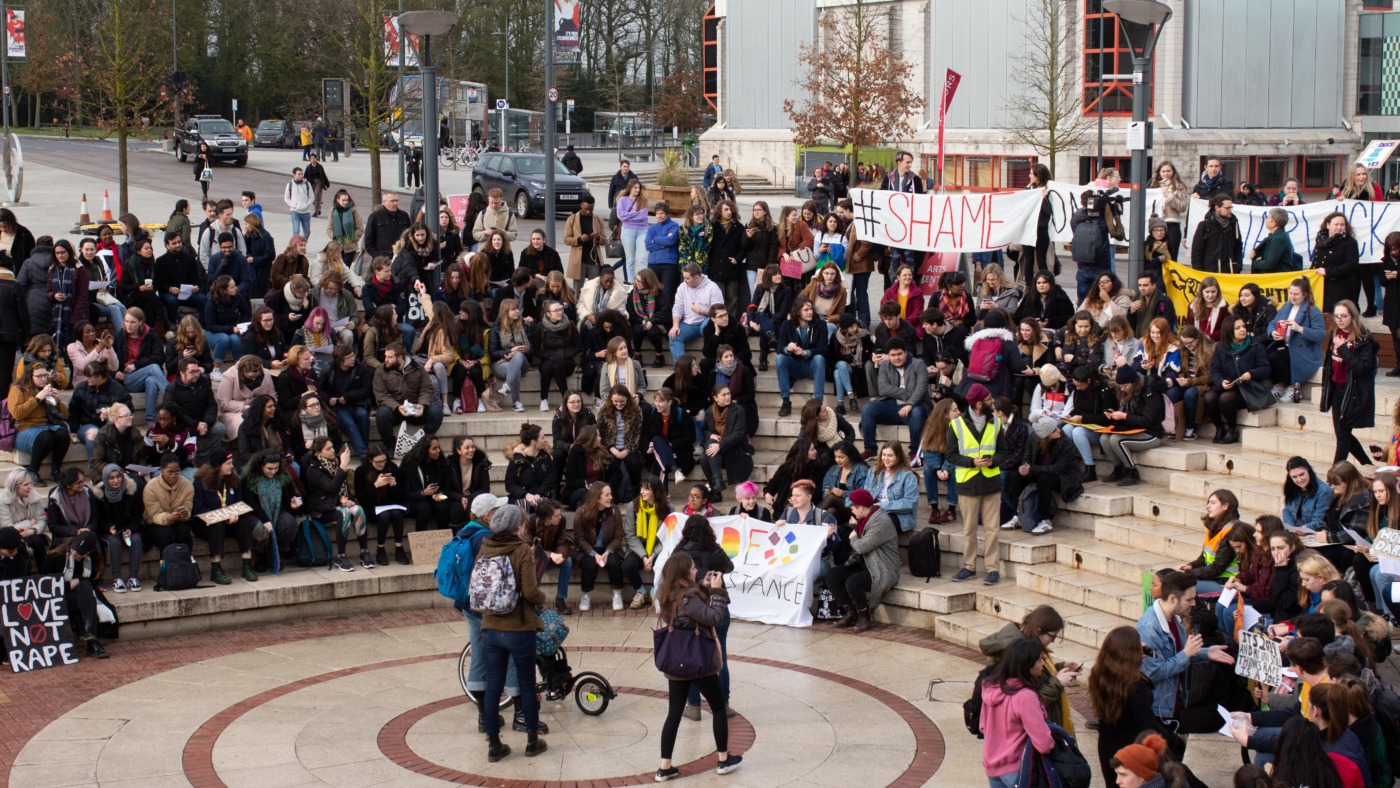 Protestors wrote messages on the walls of University buildings in chalk as the march progressed. Slogans included "Hands Off Our Girls", "Shame On You Warwick", and "Who Are You Protecting, We Deserve Better".
Protestors stopped outside the Humanities building for a series of speeches, where an open letter published by The Boar was read out.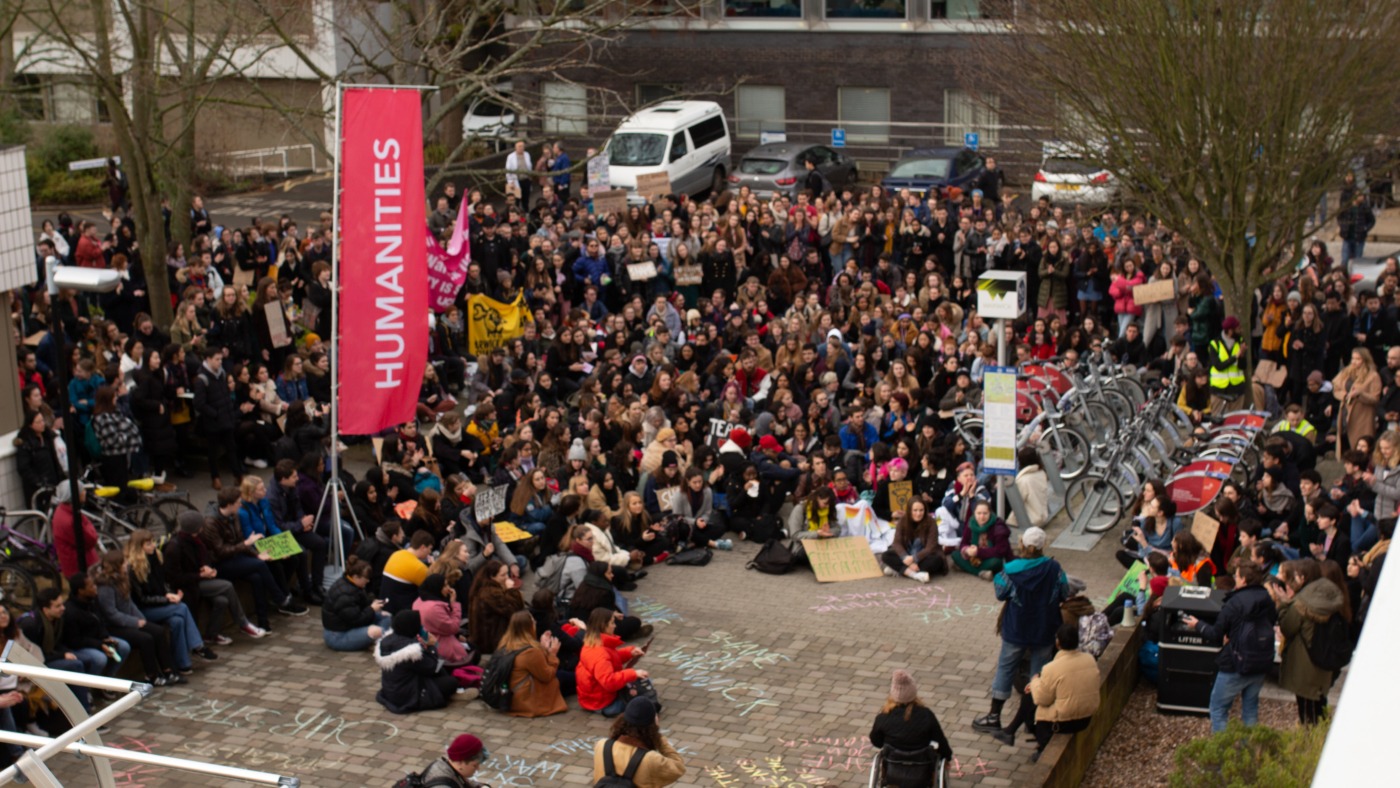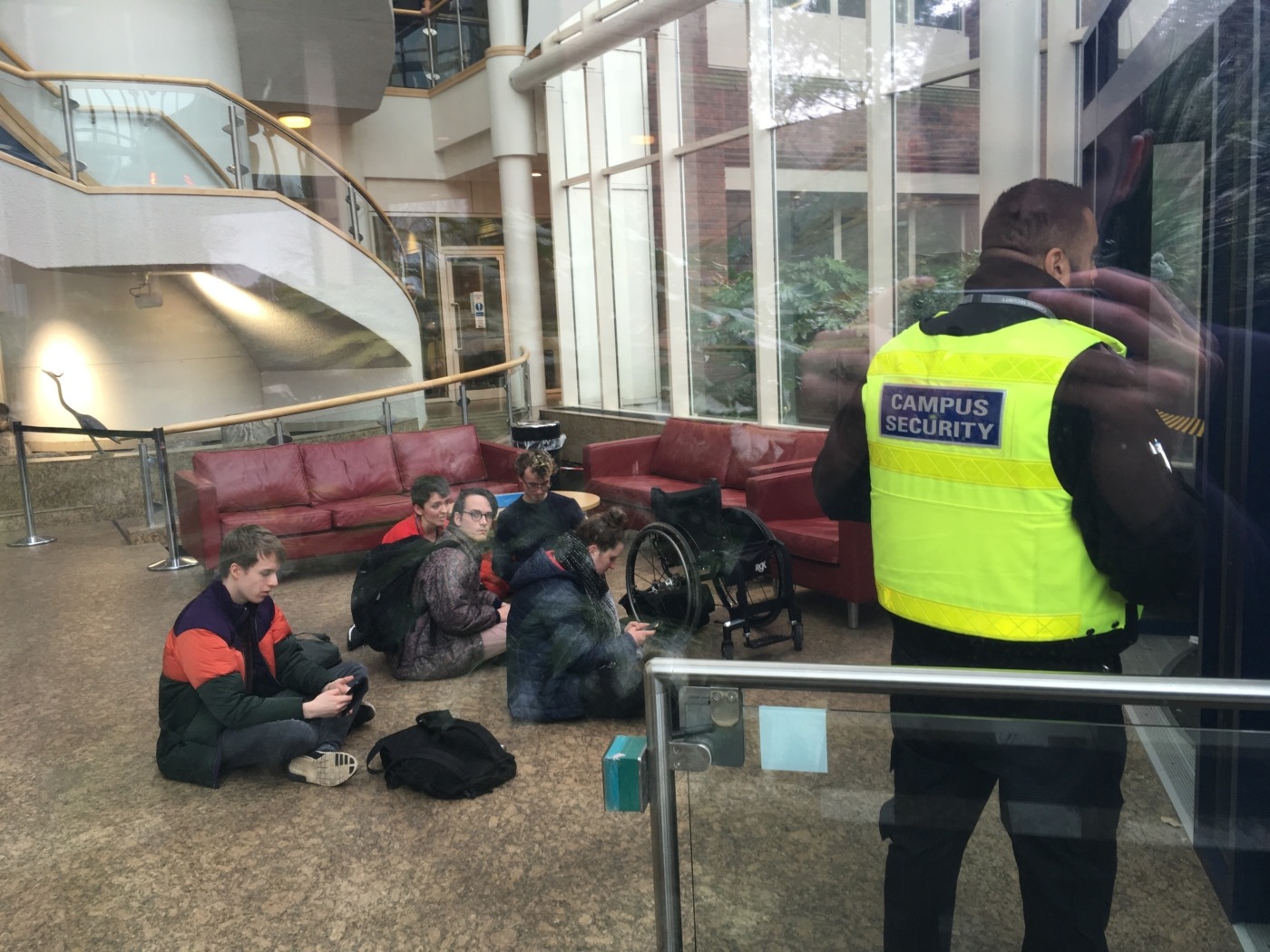 The crowd then marched on the Maths and Statistics Building, where an Offer Holders Open Day was being held. Protestors tried to enter the building but the main door was closed with a sign stating 'door broken'.
The protest finally advanced on University House, where five students who had previously entered the building commenced a sit-in. The rest of the protestors were denied entry to the building by security.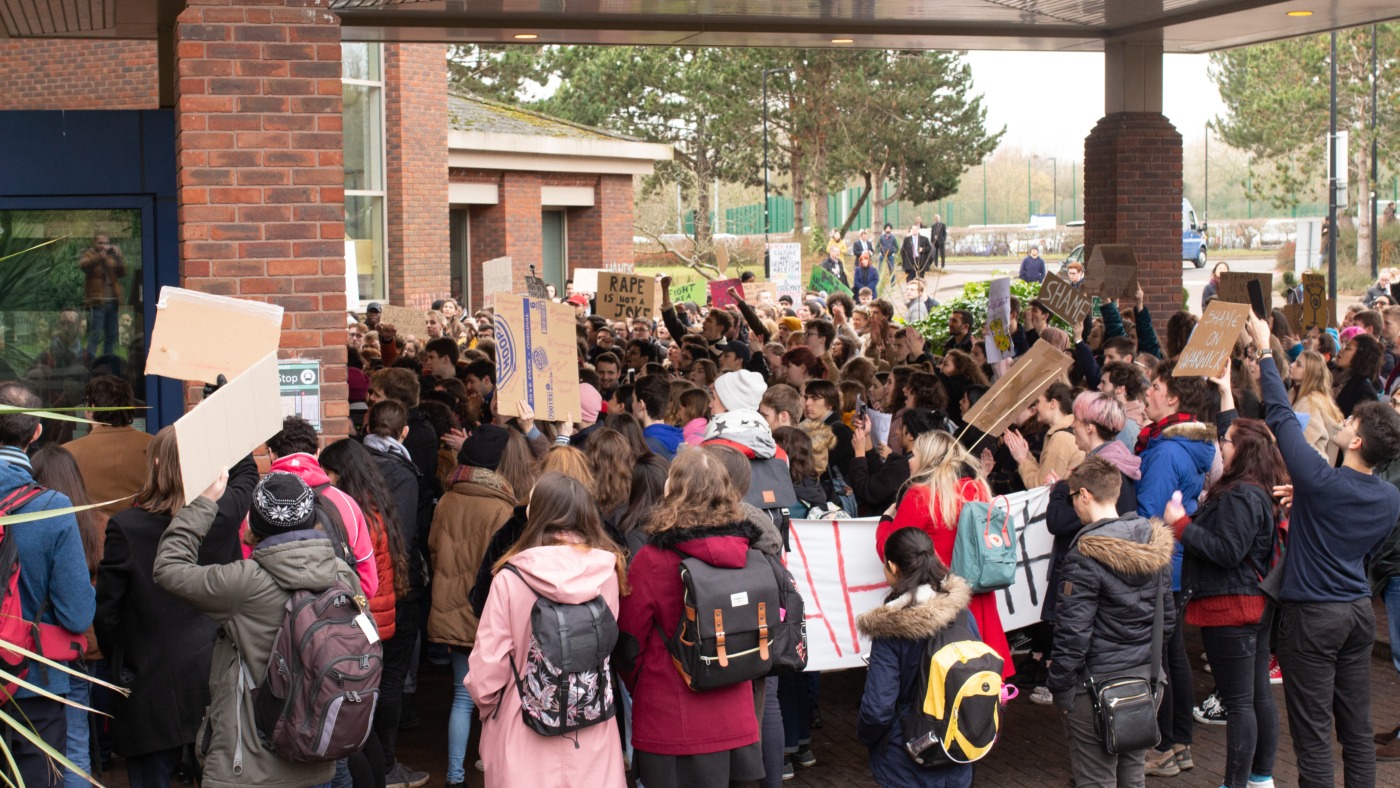 Several speeches were made, including one by a female student named in the chat. This was followed by a series of chants including "Leave your office, go to bed. We'll come back when Crofty's gone". More calls were also made for the Vice-Chancellor to resign.
The Boar spoke to two students inside University House claimed that the security presence inside the building was very high and that students and staff inside the building hadn't been informed before the doors were locked.
The protest started as the University announced that there would be a "thorough, external and independent review of our disciplinary and appeals processes" following a meeting of the University Council this morning.