All abilities welcome 
UWMCC caters to all levels of cricketing abilities. With four teams competing in BUCS, and a rapidly growing Friendlies XI for clubmen who are unsuccessful in making squads, we welcome top athletes, but also absolute newbies! From our 1st XI (who have been promoted into Midlands Division 1, the second-highest division possible), to our Friendlies XI, who saw its largest ever numbers take to the field last summer, we welcome cricketers in all forms!
Socials
We boast one of the widest ranging social calendars of all sports clubs. There's a great variety of events on offer, from Weekly 'circling' with the other clubs in the Copper Rooms, and a termly Club Meal at a curry house in Leamington to a black-tie dinner featuring a guest speaker from the world of cricket. Last year's speaker was Ashes '05 legend Simon Jones! Not to mention trips to Edgbaston to watch international cricket and much more – including golf days, bowling, and a wide range of charity events!
International Tour
With a proud touring heritage, UWMCC undoubtedly travels to some of the most exotic places of any sports team at Warwick. Every Easter, our international tour runs for two weeks as we take in the sights and sounds of countries with unparalleled cricketing history (and we even play some cricket along the way!) Our touring cycle consists of Barbados, Sri Lanka and South Africa, and our 2018 International Tour will run to…Barbados!
UWMCC also tours domestically at the end of the Summer term, with recent destinations including Bristol and Cardiff, Leeds and Sheffield, and Liverpool and Manchester.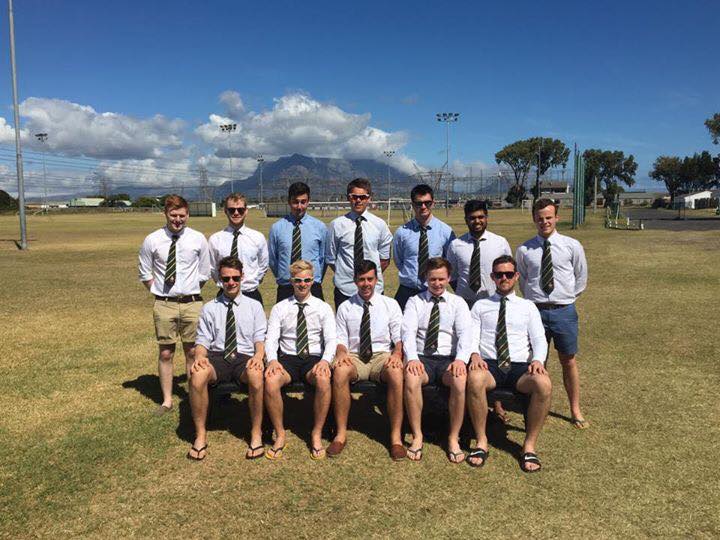 Charity
UWMCC has been working hard in recent years to improve its charitable profile. Every year, we run a half-marathon in aid of a different charity; take part in Movember; go to a blood drive; and will run a series of charity socials across the year. Last year we also played a charity cricket match in aid of the Cystic Fibrosis Trust. We raise about £2500 every year for different charities, and it is another facet of the club that freshers can get stuck in to!
Women's Cricket
After interest last year, we are trying to get the women's club up and running again after a few years' absence. If you are interested in joining, check out the women's cricket tab on our website: http://uwmcc.com/womens-cricket-2/. We will be running freshers' events for any prospective women's cricketers in co-ordination with Sophia and the girls from last year; and will be recruiting heavily at Sports Fair!
Related Posts