Starting out in the arts world is harder today than ever, and it is for this reason we need to support and encourage our fellow students who are leading the way and striding forth in this zealous industry. Ahead of summer, here are five innovative and current young artists who are exhibiting and developing their noteworthy artwork both in the U.K. and internationally. Ranging from animation to painting, the following five artists are all creating unique, compelling and engaging artwork which demands to be seen and enjoyed.
1. Emily Straw
Fluid, organic and energetic, Emily Straw's unique artistic medium of photographs layered with acrylic paint challenges modern perceptions of fashion trends and personal 'style'. Emily's sensitivity and awareness of texture, pattern and colour is immediately striking, seamlessly combining all three to create delicate yet abstract pieces. Having recently graduated from Manchester Metropolitan University with a degree in Fine Art, Emily has had great success following her degreeshow, as her work can currently be found exhibited at The Harley Gallery in Nottinghamshir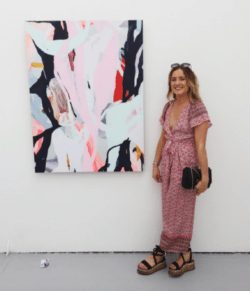 e, whilst she is also undertaking various commissions. Emily continues to take inspirtation from individual fashion designers such as Central Saint Marten's graduate Mimi Wade and behind-the-scenes fashion week imagery, to create this remarkable synergy between fashion and fine art.
To see more of Emily's artwork visit her Instagram: @emilystrawart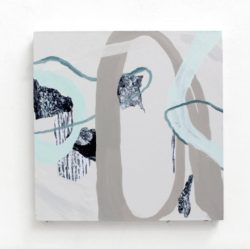 2. Guy Campbell
In between skydives, travelling and flying his drone, Guy manages to find the time to take in his surroundings via his Sony a6300 camera. Having only recently finished school in Suffolk, Guy's artistic talent is both remarkable and exciting. Guy admits to being completely self-taught, and instead has learnt via trial and error to experiment with different settings and composition styles. Having worked and created exceptional shorts with his drone, Guy has a keen eye for the bigger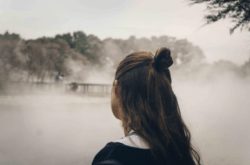 picture. His landscapes offer an inviting window into otherworldy locations; from Sulphur springs to the milky way, he effortlessy catches breath-taking moments. Guy also hails Instagram as a really useful platform for young up and coming artists, as it has enabled him to gain the attention of recognised photographers such as Harry Hall, one of his main inspirations. Whilst continuing to take photographs, Guy is excited to work more with film in the future, to bring his incredible landscapes to life.
If you like what you see, you can find more photography on Guy's Instagram:
@guycampbell14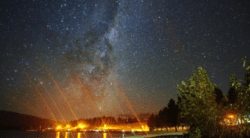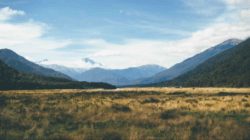 3. Saskia Martindale
Inspired by all things Japanese, Saskia's 3D videos and animations offer lessons about the popular culture and different lifestyles of this far away nation. Having recently graduated from Brighton University with a degree in illustration, Saskia is gravitating towards animation and is demonstrating a very skilful and intricate flair for this fine art, despite also being a brilliant il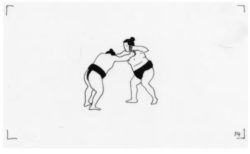 lustrator. The future is looking bright for the multi-talented graduate. As well as currently taking great inspiration from her 5 month exchange to Nagoya, Japan, Saskia strongly holds the Picasso museum in Paris as one of her favourite exhibitions, which has also influenced much of her artwork. Her work is currently on exhibition at the Bargehouse in London but instead of allowing herself a break, Saskia modestly confesses to having a new (and sadly very private) project on the horizon.
To watch Saskia's animations and learn more about her and her kinetic artwork visit her Instagram: @saskiamartindale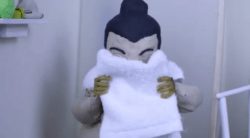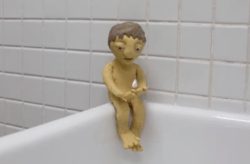 4. Molly Egan
Introducing our international artist, Molly Egan, who creates these charming and vibrant illustrations in Philedelphia, USA. After graduating from The University of the Arts in 2015, Molly left her computer behind and began working with paint to embrace the little oddities (which ultimately make her work so special) that can only be accomplished by w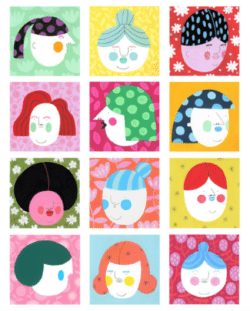 orking off-screen. Although Molly humbly reminded me that she has only recently graduted and is therefore, still mapping her way through the world of illustration, she has very impressively worked for the likes of Warby Parker, Bitch Media, and Bust Magazine. Molly is
proud to share that she is currently working on a self-directed project where, for 100 days she is
completing a unique double page spread in a mini sketchbook. The results are both ebullient and ornate. Molly is excited for a future filled with drawing and painting for magazines, textiles, products, galleries and perhaps even a change of direction towards animation. The years ahead for Molly resemble her artwork: exciting and confident.
If you would like to see more pages from Molly's 100-day project visit her Instagram: @mollytheillustrator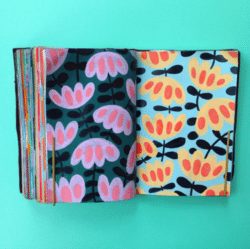 5. Tom Hume
It's no wonder that Tom has had such an impressive education at Newcastle University and more recently at the Royal College of Art, as his work is clearly not only innovative but also challenges current theories of painting and visual science. Tom revealed that one of his main sources of inspiration is the way in which humans perceive colour, as well as being influenced by the work of Georges Seurat. Tom's inspiration, however, is not the only unusual aspect of his work, as he described how he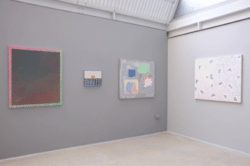 paints with oils directly onto aluminium. He then layers paint over several months to create the optical illusion-like nature of his paintings. More recently Tom has enjoyed experimenting with leaving areas of the aluminium exposed, which further adds to the illusory impression of his artwork. Alongside his recent exhibition at the RCA degree show, Tom is working on a series of smaller paintings which he hopes to exhibit in the near future – so keep a look out!
To see more of Tom's enigmatic artwork visit his Instagram: @tom_hume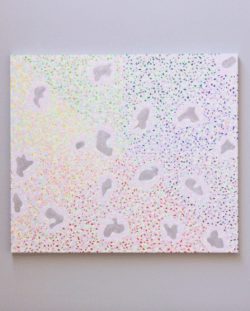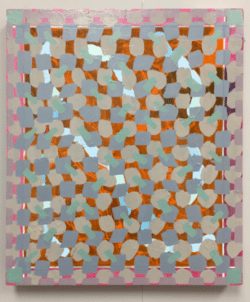 Related Posts