Spring break is almost upon us: the time of new life, rebirth, and watching TV to forget how close exams are getting. To help you procrastinate, here are some of the best rebirths on TV:
---
Ellie Campbell:

Dennis 'Dirty Den' Watts
"Hello, princess" marked a new chapter in EastEnders history, as one of the show's most iconic characters, 'Dirty Den' returned to our screens.
As he walked out of the shadows of his former self in September 2003, it soon became clear that Leslie Grantham's Den Watts still had the charm and charisma to attract millions of viewers as the Queen Vic's original landlord. Over 17 million people tuned in to watch.
The iconic nature of Den's character – and the standout acting from Grantham and the surrounding cast – seemed enough for the audience to forgive a storyline that was unrealistic even by EastEnders' standards
The character was initially thought to be dead having been shot in 1989, by a gunman whose weapon was held concealed in a bunch of daffodils.
Den's second stint on the popular BBC soap was filled with the same thuggery as his first.
Although nothing ever quite matched up to "Merry Christmas, Ange" – his relationship with his daughter, Sharon (Letitia Dean), was a standout feature, as his manipulation of other people seemed to reach its peak.
---
Grace Brooks:

Alison Dilaurentis
The surprising return of Alison DiLaurentis (Sasha Pieterse) was one of the main plot twists in Pretty Little Liars.
The series begins when Alison suddenly disappears one day in September, leaving her friends searching and trying to discover what has happened. Although Alison's friends believe that she may still be alive, this hope is shattered when her body is found, one year after her disappearance. The autopsy indicates that she was buried alive.
After seasons of searching for the truth, Mrs Grunwald (Meg Foster) finally confesses to helping Alison out of the ground in her escape from the series villain, 'A'.  
I think this plot worked so well because I believed for such a long time that Alison was dead, but then found out that all the speculations I had over the seasons were true. This kept the plot exciting for me, and I could never wait to find out what was going to happen next.
---
Eleanor Dawson:

Charlotte 'Chuck' Charles
Pushing Daisies is a show primarily about resurrections – the protagonist, Ned (Lee Pace), has the secret ability to bring dead things back to life (with a few caveats), and uses this gift to reluctantly aid in murder cases. But it's the literal resurrection of his beloved, estranged, and dead childhood sweetheart Chuck (Anna Friel) in the first episode that lends the series real heart.
While 'life-affirming' may not be a phrase usually associated with the show's creator – Hannibal writer Bryan Fuller – the revival of Chuck leads to a series of less-literal revivifications, from Ned's increasing confidence to Chuck's agoraphobic aunts finally being able to leave the house.
Chuck's resurrection is dead centre (pardon the pun) of a show which, while mostly concerned with grisly murders, is also about seizing the day, overcoming all obstacles, and what happens when we are given a second chance at life.
---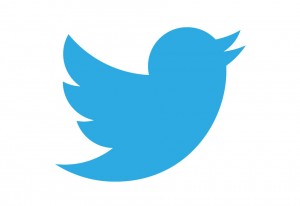 What would you add to this list of the best rebirths on TV? Let us know in the comments below, or Tweet us @BoarTelevision!
Related Posts