No humanities students at Warwick were awarded a third class degree in 2015, data obtained from a Freedom of Information request by the Boar has revealed.
According to the statistics, 94.9% of humanities students achieved either a first or a 2:1. Meanwhile, only 4.7% were awarded a 2:2.
Students in other faculties, however, did graduate with a third class degree. 1.2% of social science students were awarded a third, along with 4.2% of science students.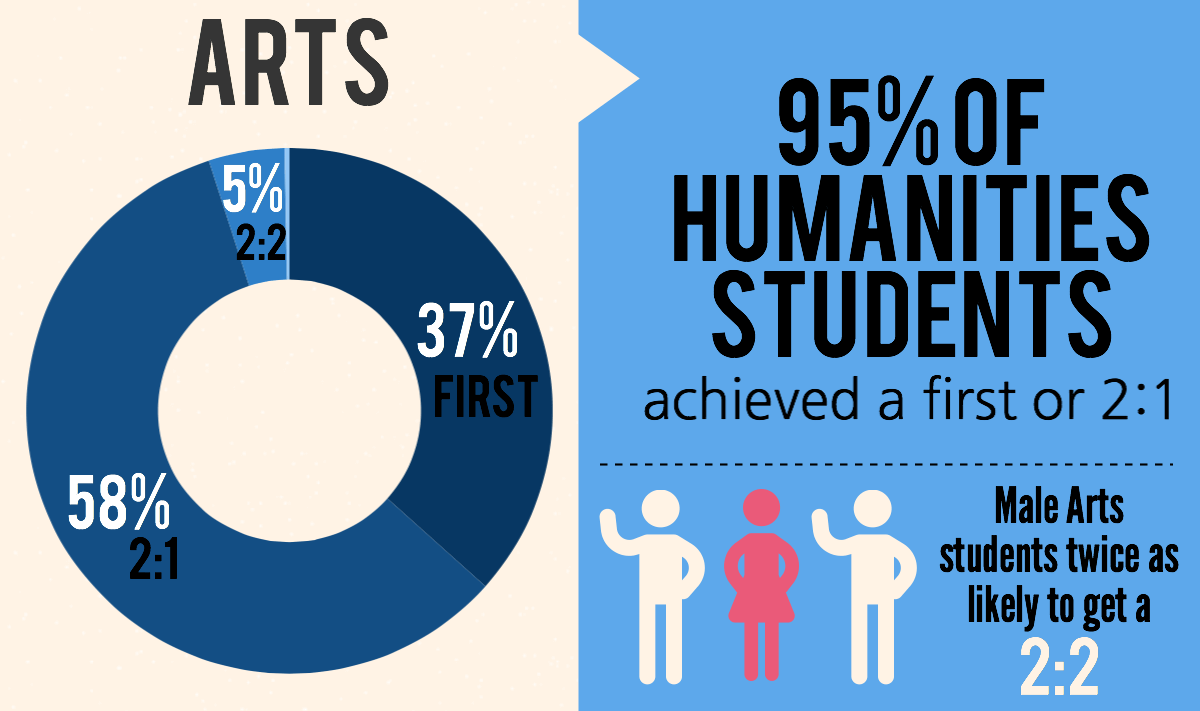 In the past, questions have been raised over the issue of grade inflation and high grades being awarded too easily by the University.
However, some humanities students were relieved by the figures. Kulsoom Raza, a second-year History student, said she was "more hopeful for my chances at not failing" after being told of the range of grades achieved.
Yet, second-year PPE student Michael Wilson said that the lack of thirds in humanities subjects at Warwick indicated that humanities are either "objectively easier… or you're all geniuses."
The data also showed a gender imbalance between Warwick degree grades, most noticeable in the faculty of science. 41.0% of female science students achieved a first, compared to 35.7% of their male counterparts.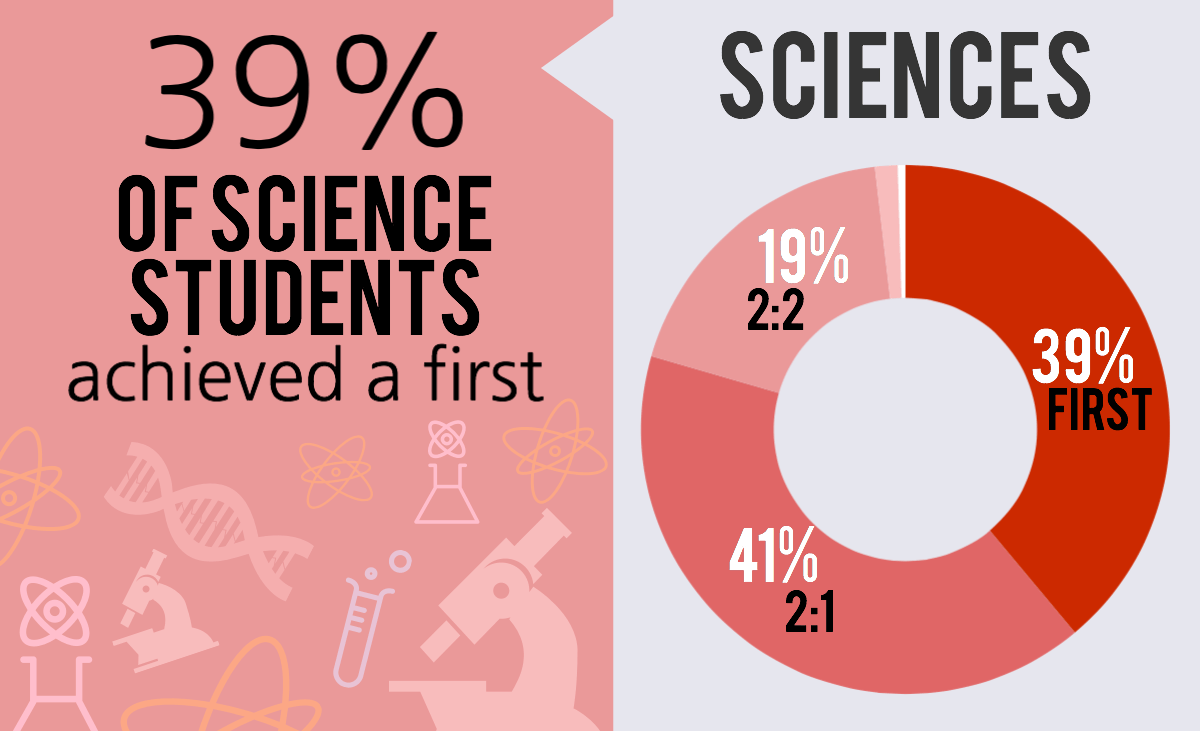 Meanwhile, male science students achieved a lower grade much more often than female scientists. According to the data, 7.8% of male science students scored a third or below, whilst just 1.8% of females achieved the same in the discipline.
One student suggested that this may be explained by the gender imbalance within many science subjects.
Yasin Hassan, a third-year Maths and Physics student, commented: "female students that take a science subject might be more driven in a male dominated environment".
Social sciences gained the lowest percentage of firsts awarded, with only 22.7% compared to the university average of 30.6%.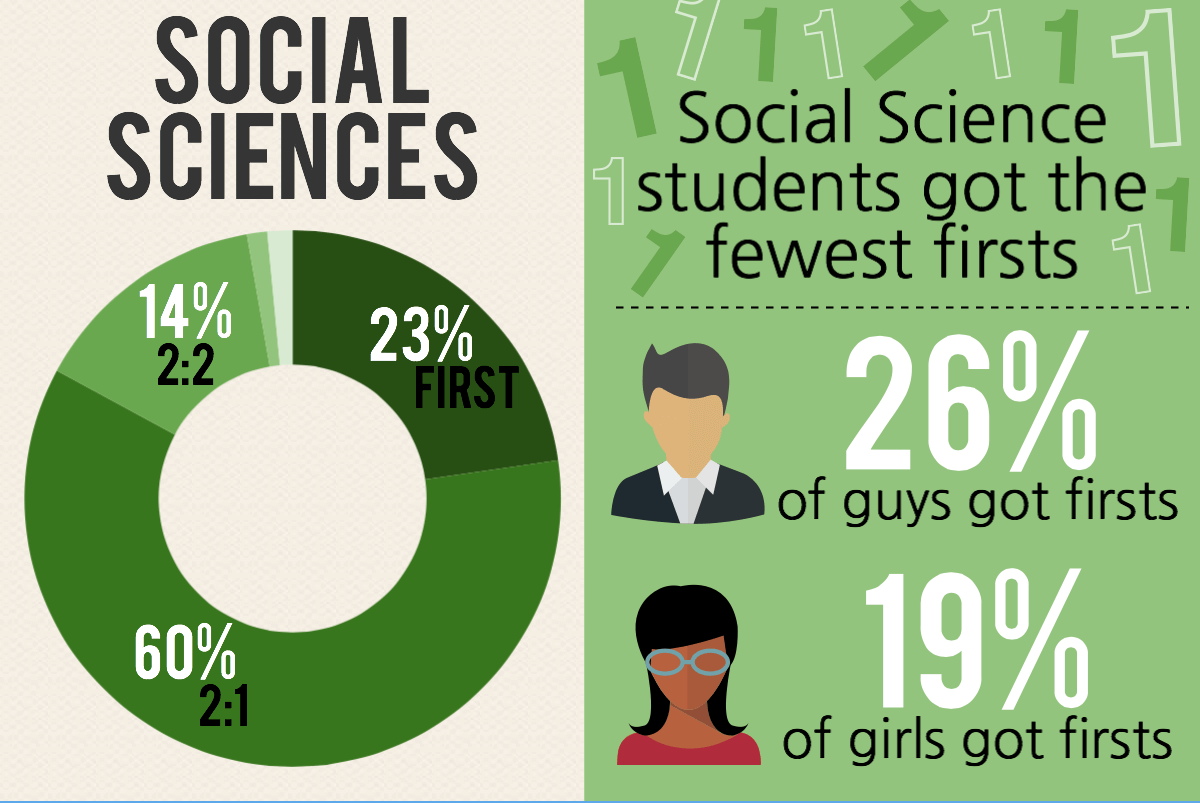 When asked about this, Economics student Shaun Daly said, "It's a little bit frustrating to hear that is the case.
"Some of Warwick's social science departments are among the strongest in the country, but this should not be rewarded with a lower number of students who receive first class degrees."
He added: "This could have a serious implications on student welfare and future employment opportunities."
Last year, across the whole graduate cohort, 31.6% of students achieved a first. The University's statistics also revealed that 48.7% of students achieved a 2:1, whilst 14.7% of graduates scored a 2:2. Across all departments, just 0.3% of students failed their degree.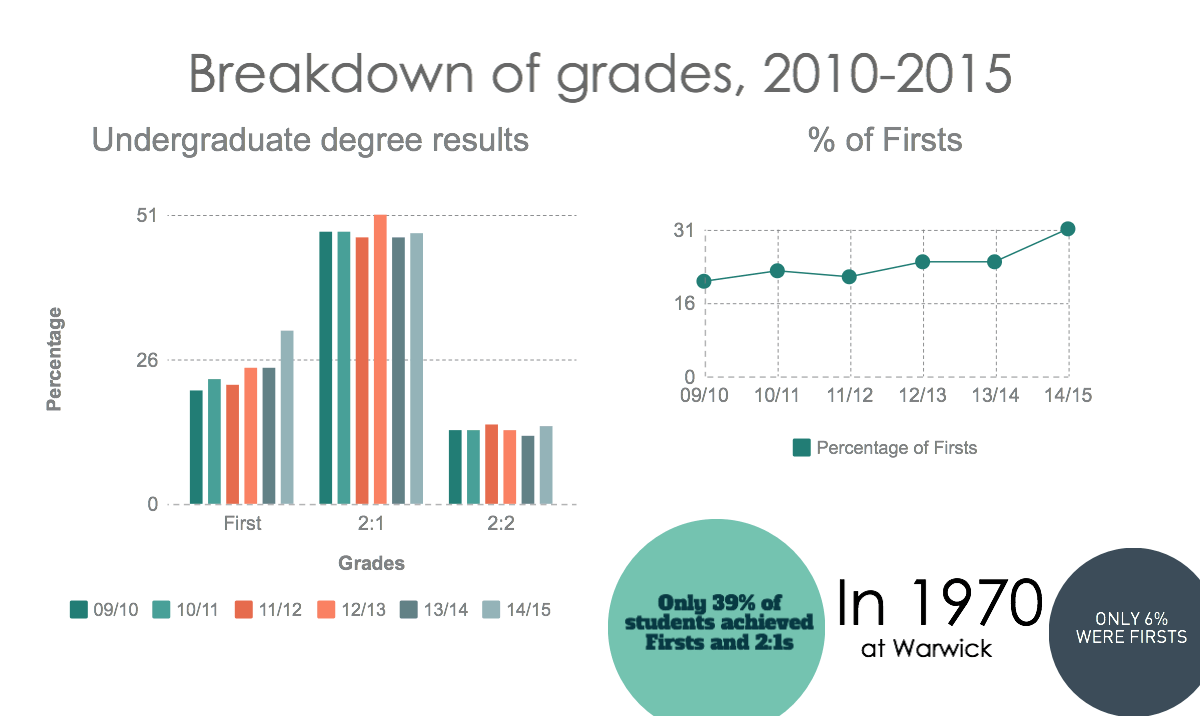 The number of firsts has dramatically increased over recent years. In 2010, just 20% of students at Warwick graduated with a first. The latest data shows this has increased dramatically over the past five years.
But Alastair Brook, a second-year History student, said: "I really don't care for statistics like this – they undermine the whole point of our personal intellectual journeys."
He added: "'The cult of quantification looks for another bloody goat to slaughter."
Related Posts