Gage Creed – Pet Semetary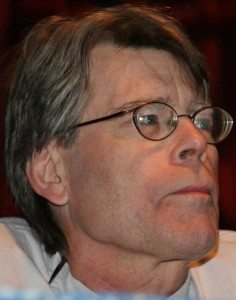 Gage Creed was just an ordinary two-year-old boy until he was hit by the truck that ended his life. Gage's father, having been shown that the local cemetery has the power to raise the dead, uses it to save his boy, finding that Gage has changed…
The monstrous child from Stephen King's Pet Sematary is a terrifying creation, the book constantly drawing parallels with the innocent person he was before. As he ruthlessly murders his elderly neighbour and his mother, we see that one of King's most terrifying creatures is a mere child.
Reece Goodall
---
Doing a degree in English literature, I've read my fair share of books with scary characters, from Frankenstein to Dracula, and even the Sandman. However, nothing made me want follow Joey Tribbiani's wise actions and put the book in the freezer more than Lolita. Humbert Humbert is a sick, calculating paedophile who targets and kidnaps a young girl called Lolita. Written from Humbert's point of view, the reader, like Lolita, is trapped in Humbert's warped mind. If you want to read something that will make your skin crawl, then this is the book for you.
Lauren Howard
---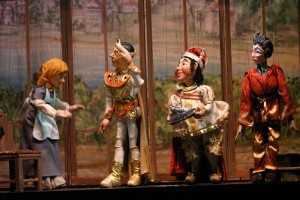 Uncle Phillip – The Magic Toyshop
Halloween is all about dressing up and disguising yourself as scary characters. However, in Angela Carter's The Magic Toyshop, the tyrannical Uncle Phillip is all the more terrifying because he is hiding in plain sight.
After we learn that he rendered his wife mute on their wedding night (so far, so creepy), Carter gives us such limited access to Uncle Phillip that his very silence has "a bulk, a height and a weight."
His nightmarish characteristics are supplemented by an obsession with puppetry. Disturbingly, this leads him to sadistically force his under-age niece to re-enact a violent Greek myth. Not the kind of guy you want to meet down a dark alley.
Laura Cunliffe-Hall
---
Image Credits: Header (pixabay.com), Image 1 (en.wikipedia.org), Image 2 (commons.wikimedia.org), Image 3 (en.wikipedia.org)