"If you are not willing to risk the unusual, you will have to settle for the ordinary"
Facebook: https://www.facebook.com/WarwickBears
Website: http://warwickultimate.co.uk
YouTube: https://www.youtube.com/user/WarwickBearsUltimate
Twitter: https://twitter.com/WarwickUltimate
Advice to incoming freshers 
Joining a sports club will be one of the best things you do at university, you'll get to have fun on and off the pitch and meet new people who will become lifelong friends.
Almost everyone who joins the club have never played before, but improve quickly and some even reach GB level by the time they graduate! Our club caters for all genders and all abilities; EVERYONE is welcome. We have weekly socials, such as circling at POP!, pub golf and poker night and also enter a beach tournament in Italy every summer!
Check out our promo video, see us at sports fair and come along to our free taster sessions in the first two weeks of term!
Targets for next season
To improve on last year's results;
Indoor (Div 1) Nationals: Men's: 12th, Women's: 5th, Mixed: 3rd
Outdoor (Div 1) Nationals: Men's 14th, Women's: 26th, Mixed: 17th
And to have another great social calendar!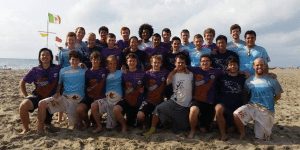 Training times and locations
When and where do you train?
Open training sessions:
– Wednesday, 2 – 4pm, Varsity Pitches, Open to everyone. (Taster sessions weeks 1 & 2)
– Thursday, 1 – 2:30pm, Main Sports Hall, Women only. (No session week 1, Taster session week 2)
– Friday, 4 – 6pm, Main Sports Hall, Open to everyone. (Taster sessions weeks 1 & 2)
Check out our website for all training times and a map of where these places are: http://warwickultimate.co.uk/training/
Club President 
Peter Weightman
Number of members 
97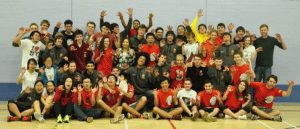 [divider]
Teams and Competitions
Number of teams
Do you have any teams? If so, how many?
Two men's outdoor BUCS league teams.
We also enter as many Men's, Women's and Mixed teams to non-league tournaments as we have players for.
Squad Captains
Romit Patel – Captain
Adam Carver – Vice Captain
Matt Kirk – Women's Coach
See all of our exec on our website here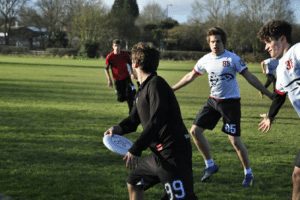 [divider]
Social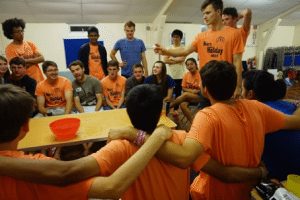 Biggest club social
Bears Holiday! Every year we all go on a short holiday at the end of the year. This year we went to Bournemouth. We went to the beach and the water park, played lots of games (beer pong, perudo, and jungle speed amongst others) and generally had a good time!
Club BNOC
Nat Panda – Postgraduate Officer
[divider]
Charity
We organised and hosted the second annual Bearnefactor Cup tournament this year and raised a whopping £1788.89 for the charity Children with Cancer UK! We'll be looking to beat that next year and also build on the work we've done with local schools.