"You've probably seen us naked"
Advice to incoming freshers 
Don't underestimate yourself. Come along and give everything a go. There's nothing more satisfying than setting a PB then going to a massive social. We have free taster sessions and huge socials in the first few weeks so do come to as much as possible!
Targets for next season 
Win more than last year and set club records.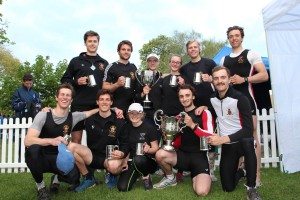 Training times and locations 
We train most days on desso balcony, in the gym and on a beautiful stretch of the River Avon 15 minutes away from campus.
Club President 
Gus Harris (pictured left)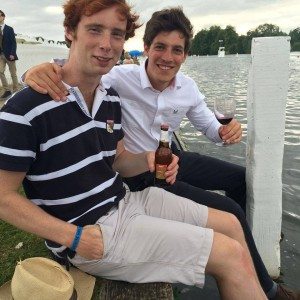 Number of members 
Over 100
[divider]
Teams and competitons 
Number of teams
We have Senior and Novice squads for men and women which include 1st 2nd 3rd boats
[divider]
Social
Biggest club social 
Our annual ball is the highlight of our social calendar, last year it was held in Warwick Castle with 130 people attending. What's brilliant about this event is that alumni come back and reconnect. Almost half of the attendees have left uni, it shows how much of a tight knit a club we are, this is a place where life-long friends are created.
Club BNOC
The Tigerz (You will find out who they are)
[divider]
Charity
Through the Men's Naked Calendar we've raised over £50,000 over the past few years for Sport Allies, an organisation we helped start-up which combats homophobia in sport. We're incredibly passionate about this cause and hope that the international attention our calendar has gained has made a difference.  The Women's Naked Calendar has also raised £12,000 for Macmillan Cancer Research. We do also do clothed charity events, including our 48hr row last year which raised over £1000.