"Perfection is not attainable. But if we chase perfection, we can catch excellence." – Vince Lombardi (1913-1970), former coach of the Green Bay Packers, winner of 5 NFL Championship titles and the first two Super Bowls in 1966 and 1967. The National Super Bowl trophy is named in his honour.
Facebook: https://www.facebook.com/warwickwolves/timeline
Twitter: https://twitter.com/WarwickWolves
Youtube: https://www.youtube.com/channel/UCAez6uOGalSL1HqmJzwNNVg
Instagram: https://instagram.com/warwickwolves/
Website: https://warwickwolves.com
Advice to incoming freshers:
Our coaches ask for two things in all players: Commitment and Coach-ability. If you are committed to training sessions and the team, and are able to take the feedback of veteran players and coaches on board, you will be a success in our team. Don't worry about your physical shape, there are positions for everyone on this team. We have players ranging from 5-foot-6 to 6-foot-3. All we ask is that you give the sport a try before dismissing it.
Targets for next season
Our targets for the upcoming season are to improve on a club record season, by winning all eight of our divisional games. Doing so will secure a play-off position, which will place us in a position to gain promotion to the highest division of British University American Football (BUAFL).
Training times and venues 
We train three times a week, with all sessions held on the Westwood Tarkett; a 3G Astroturf pitch. On Tuesdays, we will have an hour long classroom session in the Westwood Lecture Theatre, beginning at 7pm, where we learn our playbooks and review game film. After this we have a two hour training session from 8pm to 10pm. On Fridays, we train from 8.30pm to 10pm. On Sundays, we train from 10am to 12pm.
Club President 
Our Club President for the upcoming year is Running Back George Roberts. George is a third-year Mathematics student, who has been one of the most committed and most exceptional players for the club, over the past two years. This year, George was the winner of the Player's Player award, at our annual Awards Night social.
The Club President will now announce the Player's Player of the Year @GeorgeRoberts27 ! #WWAN15 pic.twitter.com/IzkrCOdANn

— Warwick Wolves (@WarwickWolves) June 20, 2015
Number of members 
Registered member numbers vary from year to year, but the club will often have about 40-50 regular players at training sessions and Gamedays. Due to the nature of player rotation in American Football, as well as the nature of different passages of play, everyone who turns up will have a chance to get on the field.
[divider]
Teams and Competitions 
Number of teams 
We only have the one team, but we have multiple 'sub-teams' within the team, each consisting of 11 players. Whilst there is overlap between these sub-teams, there are plenty of opportunities for all players to get game-time and impress our coaching staff.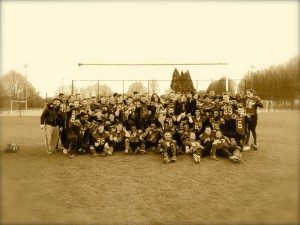 Squad captains 
Our team captains will be voted for after the first few weeks of training, by both coaches and players. This will give all players the chance to vote for a Captain who they feel is the best option for the club both on the pitch and off it.
Wolves amassing at the Piazza to celebrate a record season, ahead of Sports Ball! @warwicksport @WarwickSU pic.twitter.com/fl7yrK18bk

— Warwick Wolves (@WarwickWolves) June 23, 2015
[divider]
Social 
Biggest Social
By far our biggest and best annual social event, is the co-hosting of the Student's Union Super Bowl party. This is always a well-attended event by huge numbers of students from the University. The SU supplies food and beverages, even serving drinks to people in their seats. The club runs a score-prediction game and another event, with all proceeds going to a chosen charity.
Aside from this, our best club event is our annual Awards Night, which is attend by both the Warwick Wolves and Warwick Wolverines. This is where we recognise outstanding individuals over the past season, and

reflect on our achievements ahead of the end of term.
Another highlight is 'Rookie Night', but you'll have to join the club to experience that 😉
Club BNOC (big name on campus) 
Wayne Drew, who has been one of the most important club members during his 5 years of membership. Having been on the exec committee on three occasions (twice as Social Sec, once as Vice-President), Wayne has contributed immensely to the growth of the Warwick Wolves. With plenty of involvement with the Warwick Wolverines and the Warwick Devils, Wayne has often been involved with any joint ventures with these clubs. Also, how can you miss that hair?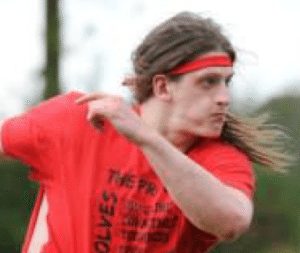 [divider]
Charity
Over the last year, the club has been heavily involved in contributing to the 'MendOurMum' charity, a charity dedicated to helping raise money for the Mother of a member of Warwick Devils Cheerleading, one of the sports teams we are closely connected with. In addition to this, the club annually raises funds for Men's Cancer Research, as part of the Movember initiative. The club has also visited schools across the local area, to teach children about American Football and give them an experience of how fun the sport can be.