[dropcap]W[/dropcap]hat books will you be reading this year? It can be difficult to make time for reading around a degree, but don't let that stop you from crossing at least one entry off your literary bucket-list. Four Books writers are here to share their hottest 'Reading Resolutions' of 2015.
---
Of Mice and Men by John Steinbeck
I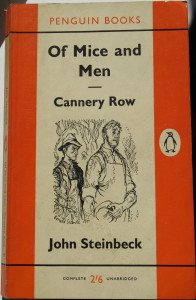 t won the Nobel Prize in Literature and was written by one of the greatest American authors of the 20th century, if not of all time. But why has Of Mice and Men been sat on my bookshelf untouched for about three years now…?
In one of his most famous novels, John Steinbeck tells the story of George and Lennie who move around California in search of job opportunities during the Great Depression and dream of one day owning their own farm. It promises to be full of friendship, dreams, powerlessness, and hardship, with Steinbeck's work sure to be full of impressive metaphors, imagery, and symbolism
I've not read any Steinbeck before so it'll be interesting to see how the myth of both the writer and the text live up to expectation. Since the text was on the GCSE English syllabus at school, the ending is not a complete mystery, however perhaps the foreshadowing that's surely intertwined with the narrative will enrich the experience of reading.
Texts that are taught in schools also possess great accessibility whilst exploring some profound themes
It will also be interesting to read how Steinbeck portrays Lennie and his mental disability with the character's innocence seemingly being key.
2015 will thus finally be the year that I discover why Steinbeck is held is such high regard and why his texts continue to be such rich material for Broadway shows and feature films, time and time again.
Ellie Campbell
---
The Lord of the Rings by J. R. R. Tolkien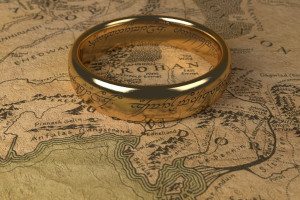 As many know, The Lord of the Rings is quite an undertaking. It's not something I haven't attempted before; I read The Hobbit years ago and I got as far as The Fellowship of the Ring, though I couldn't bring myself to read the lot. With the prospect of graduation and the idea of having no course texts on my plate I have decided to designate Summer 2015 as the time in which I will try again.
From the release of The Fellowship of the Ring in 2001, the films have been known for their thrilling and lengthy battle scenes, their brilliant sense of adventure, and their beautiful presentations of human (and non-human) friendships.
However, it has long been acknowledged that Tolkien's books give you something which the films cannot. The Hobbit (a quirky and lovable children's adventure tale) was made into an epic trilogy, deviating significantly from the tone and feeling of the book. The same could be said of The Lord of the Rings; sure, there was a colossal overdose of bombast and passion, but where was the curious mirth of Tom Bombadil? Where were Samwise's playful ditties?
What I hope to find when I read The Hobbit and The Lord of the Rings over the summer is the humour and quirkiness that Tolkien is so adept at creating
So, once I've (hopefully) graduated, I look forward immensely to putting away the work, and picking up something to read which, though may be heavy, is actually full of levity and wit.
Beth Erasmus
---
1984 by George Orwell
Being swamped with novels to read for my English module, my list of must-read books is simply getting longer and longer. However, I've decided that the year of 2015 will be the year I read 1984. It's one of those books that is referenced everywhere, and by everyone, as being a book you have to read.
Even if I hated dystopian fiction, I'd want to read it just to understand what the fuss is all about!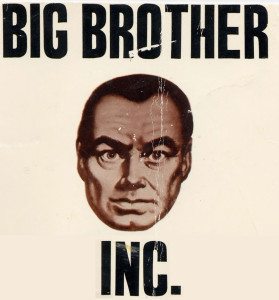 Having read Fahrenheit 451 by Ray Bradbury, I have already discovered a love for well-written dystopian fiction. And, after hearing that 1984 is the very best of dystopian fiction, it seems ludicrous that it's taken me so long to give it a go. I'm certainly aware it's not some light reading to enjoy by the beach, but that seems besides the point considering the current weather.
Having started it, I'm finding it unbelievably immersive whilst also being profound. It has already started raising questions about politics, the state and philosophy in my mind, which is exactly what I love about reading. It's definitely provided lots of scope for some forceful discussion on the U1 in the next few weeks!
Having spent much too long reading Daniel Deronda (darn you, English module!), 2015 will be certainly be the year of 1984.
Karishma Jobanputra
---
Orientalism by Edward Said
This year I will read Edward Said's seminal text Orientalism.
I am ashamed that I haven't yet read his famous non-fiction masterpiece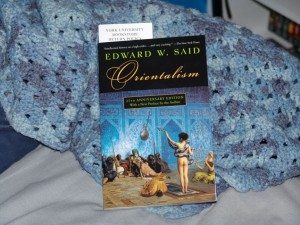 My copy of 10 years has showcased itself on my bookshelf, coffee table and travelled with me as hand luggage on numerous flights with the hope that I would eventually get around to reading it. I've always kept meaning to open it and I don't know how I managed to successfully complete both my undergraduate and Master's degree without it. I've quoted the book in several essays, I even own secondary books on the book and have recommended it to many.
Said is considered to be one of the pioneers of postcolonial critical theory. His best known work, Orientalism was first published in 1978. It is recognised as a core text in postcolonial theory and is on numerous course syllabuses. The book is a detailed and comprehensive analysis of how the Western world perceives the non-Western world. Said talks about how the West has for more than two thousand years dominated the East. This is manifested in misconceptions and stereotypes through art and literature and, he argues, was used as a tool for Western imperialism.
Orientalism is essential reading for any student of world literature, Sociology, Anthropology, International Politics and frankly everyone interested in culture.
Lubjana Matin-Scammell
---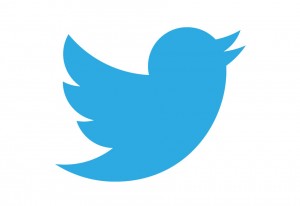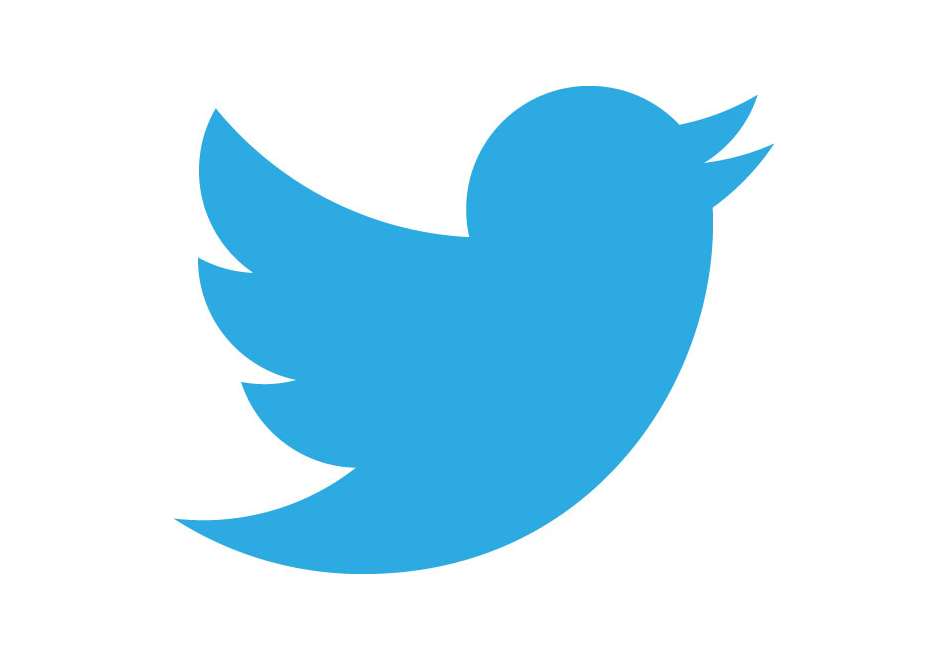 Let us know what your 2015 Reading Resolutions are. Tell us about them in the comments below, or Tweet us @BoarBooks with the hashtag #ReadingResolutions.
---
Image Credits: Header (Flickr/Adriana-GF360), Image 1 (Flickr/Crowbot), Image 2 (Flickr/Vincent), Image 3 (Flickr/Mao Tse-Tung), Image 4 (Flickr/Dylan).
Related Posts