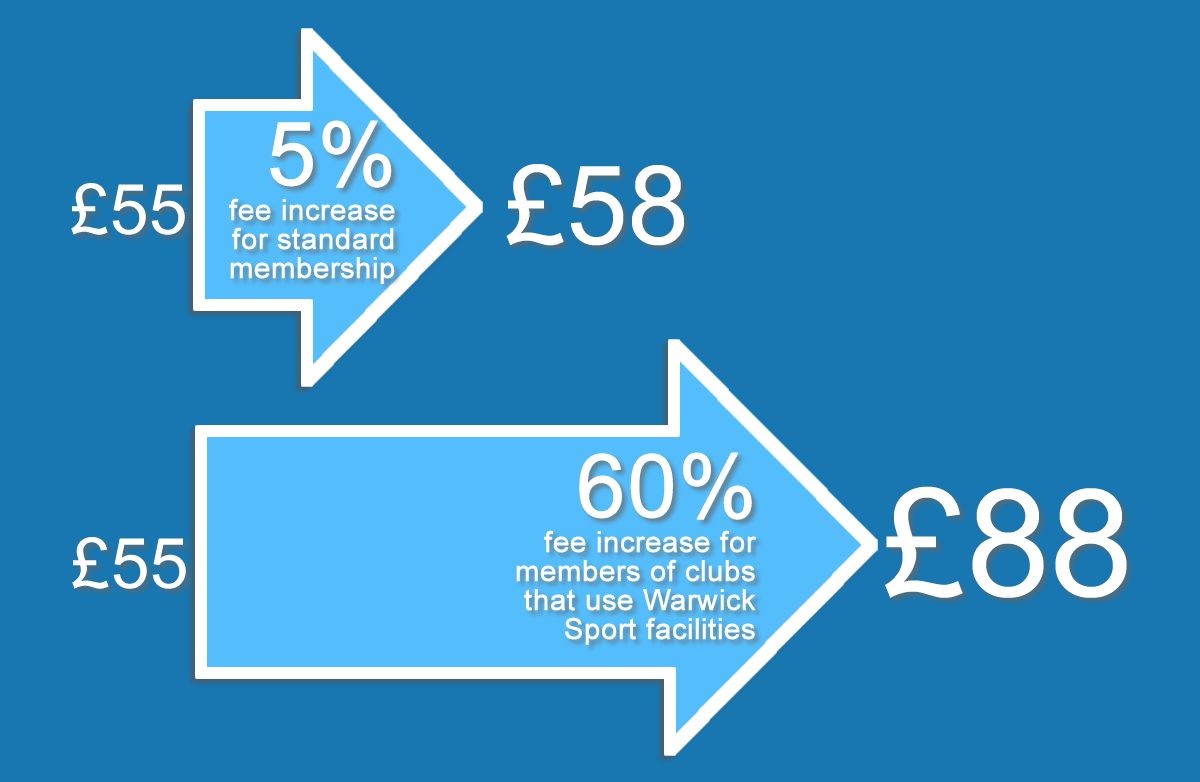 Photo: Ann Yip
Students have expressed their disappointment over the 60 percent increase of Warwick Sport fees for the 2014/15 academic year, a decision that was made after 18 months of consultation and deliberation.
Members of sports clubs that use Warwick Sport facilities are set to be hit hardest as their membership fees will be increased from £55 to £88, plus the £6 fee per club: a 60 percent price increase.
For standard Warwick Sport members and members of sports clubs that do not use Warwick Sport facilities, there will be a normal inflationary increase from £55 to £58.

According to the University, the extra charge will ensure non-club members are no longer subsidising clubs

Over the past 18 months, Warwick Sport has been carrying out a detailed and robust assessment in cooperation with the Students' Union (SU) and the sabbatical officers who are supposed to have supported the proposed model.
The initial proposal was to phase in the increases over the following three years but the views of sports club members was to carry out all the changes in the first year.
Kelly Parkes-Harrison, Warwick Sport's senior press and communications manager, cited a number of reasons behind the decision to increase costs.
She said: "There is a growing realisation that the Warwick Sport offer needs to provide opportunities for the whole University community, and currently the offer is heavily skewed towards sports clubs.
"Clubs are only being charged for costs that are directly attributed to the administration of club activity and are currently heavily subsidised by non-club members of Warwick Sport."
According to Ms Parkes-Harison, the extra charge will help ensure non-club members are no longer subsidising clubs for their sporting experience at Warwick. It is suggested that the fee increase will enable Warwick Sport to administer a fair and effective sporting model from which all members can equally benefit from.
Ms Parkes-Harrison stated: "The additional money that clubs are being charged covers redistribution of the funding model for sport at Warwick.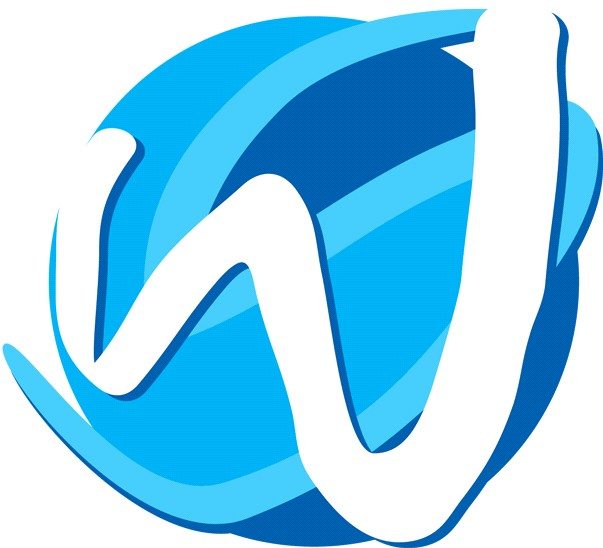 Photo: Warwick Sport
"The aim is to be more equitable and in doing so provide greater capacity for the delivery of the wider sporting offer at Warwick."
In redistributing costs paid by club members in this way, both the SU and Warwick Sport believe the proposed model will offer better value for money for non-club members.
The Boar also asked why fees for non-club members had not decreased as a result of the redistribution of costs, but was provided no direct response.
Peter Dunn, head of press and policy of the University, reiterated this view and said that there was broad agreement among those involved in deliberation.
He said: "Those who participated in the consultation accepted that the current funding model was unsustainable and understood that the new mode would be more equitable, putting more of the cost on club members rather than Warwick Sport members who were not part of clubs."
Alongside such general consensus, eight other universities and their sports membership fees were taken into account during the consultation process.
According to the University, after the increase, club members will still pay less than the amount charged by seven of those eight universities.
WHAT DO WARWICK STUDENTS THINK?
"University is a place where you should be able to try new things. People who want to try new sports will be put off from joining periphery sports because of the significant price increase, while club members gain nothing from paying far more."
– Will Harvey, second-year General Engineering
"I can honestly say that my membership to both Classical and Modern Dance has really made and shaped my university experience. I hope that the increase in membership fees does not dissuade students from renewing their membership and forgoing such a brilliant opportunity [in order to] save those much needed pennies."
– Ami Isaac, third-year English and French
"Increasing the cost of Warwick Sport is almost certainly going to reduce the number of students who participate and this will have a detrimental effect on students' physical health but also their mental health. I find exercise a really good stress relief."
– Grace Blackburn, second-year LLB Law
"This is going to put students off from playing sport, which is the complete opposite to what Warwick Sport's job is. It doesn't make sense at all. On top of all the other costs which the University fails to help us with, this is just ridiculous."
– Akshay Shah, second-year Mathematics
"For Warwick to say that these new fees for sports membership will increase participation is ludicrous. The fact that we not only have to pay for signing up to teams singularly, as well as food which we all know is not cheap, travel to university, and socials, plus other costs, we now have to pay 60% more…Have they considered the students at all?"
– Bobby Zubis, second-year Biomedicine
"Having heard about the increase in fees, it's definitely put me off from paying the £88. One of my friends told me that to join Warwick gym and a martial arts group it would cost over £300 with insurance and such. It's a crazy amount of money."
– Laura Primiceri, second-year English Literature