You have probably noticed the recent Books Bucket List trend which has been clogging up Facebook news feeds around the country. The basic concept involves listing the ten books which have stayed with you, changed you or influenced you. Here, nine writers from Boar Books reveal the number one book which has shaped their lives.
Never Let Me Go by Kazuo Ishiguro
Never Let Me Go is one of those rare books that makes us question our morality without bludgeoning us with destruction and inequality. When we meet the protagonists – clones Kathy, Tommy and Ruth – we are introduced to an idyllic alternate Britain, where clones seem to live a careful but largely normal life. Their chilling purpose, to provide organ donations before dying young, does not seem to weigh heavily on their shoulders.
Instead of their destiny inspiring feelings of anger or even regret, the characters only wish for a few extra months to spend with each other
The plotline, which is the clones' quest to prove that they can love and, thus, gain an official, limited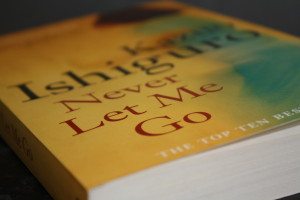 postponement from donating again, is akin to a childlike quest to fight the monster under the bed. It does not help with matters at hand, but it lets them live with hope for a bit longer, even as they experience music, loneliness, lust and the simple pleasure of walking on a deserted beach.
It is only when we see the desperation with which Tommy tries to prove he has a soul, and the harrowing response he is given regarding his position in society, that we come face to face with the true meaning of the book. We are presented with a world that would be perfect to live in – the donor programme makes human ailments virtually non-existent and the artificial means to tackle such issues are treated ethically. But even then, does that make it right?
The characters are compelling, the story is complex within its simplicity and the language is beautiful. The strength of Never Let Me Go, however, is that by following the clones on their quest for humanity, we are made to question our own.
Ibtisam Ahmed
[divider]
The Curious Incident of the Dog in the Night-time by Mark Haddon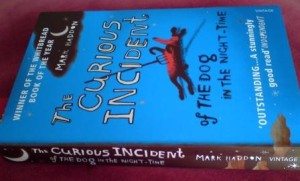 Novels can influence and stay with us for different reasons. It might be because you relate to a particular character, it may have a riveting plot or it may force you see a different point of view. For me, all of these are present in Mark Haddon's mystery novel, The Curious Incident of the Dog in the Night-Time. The story is told by Christopher Boone, a teenager who, although not expressly stated in the novel, has (according to the blurb) Asperger Syndrome.
Through the narrative, I was able to understand a completely different way of looking at everyday situations
Haddon also makes the narrator relatable, because of the constant theme of being different to everyone else, which I'm sure most people have felt at one time or another. It particularly hit home for me as I have a brother with autism. The style of writing so effortlessly embodies Christopher character; the chapters are numbered with prime numbers and there are diagrams and drawings throughout which make it even more genuine.
Haddon managed to make me think about those unspoken rules of what is considered normal and social disability (similar to The Rosie Project). It is extremely interesting and, combined with a murder mystery (of a dog, not a human) and family tensions, makes for a powerful novel with a candid tone. It is a novel which will change the way you think and see the world and people around you, and what could be more influential than that?
Karishma Jobanputra
[divider]
Madame Bovary by Gustave Flaubert
Madame Bovary is, like all great books, more than the sum of its parts
The story is simple: frustrated housewife Emma Bovary turns to illicit affairs, trashy novels and conspicuous consumerism to escape the boredom of her provincial life. But a plot summary doesn't do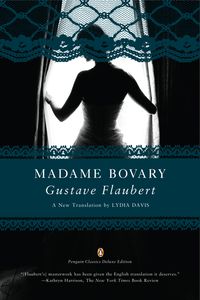 this book justice. Its strength is in the complexity and realness of its characters, presented with  a sympathetic yet critical eye by the narrator.
The main reason that this book has stayed with me is the heroine, Emma Bovary. Unlike so many (perhaps the majority) of women in fiction, she is not sentimentalised, nor is she treated as a sexual object. We see her bored, frustrated, hopeful, selfish, despairing, delusional, angry – so many of the emotions that "nice girls" aren't supposed to feel.
Then there is her compelling but sickening downward spiral into destruction. Even as we know her fall is inevitable and in many ways justified, it's hard not to feel for her. Flaubert's prose is unflinchingly honest throughout, and this is what makes it so affecting. We are not in the realm of melodrama, and the pathos does not come from the downwards spiral of kings and great men. This tragedy comes from the absence of tragedy, from an individual wanting more than their circumstances allow. And if that's not a universal human experience, then I don't know what is.
Emily Rose Nabney
[divider]
To The Lighthouse by Virginia Woolf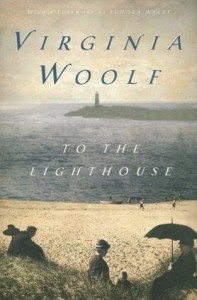 My first interaction with Woolf's To the Lighthouse was not a promising one. Assigned reading, I couldn't get my mind around the jumping thoughts and focus changes, and was at first envisioning a bleak few following weeks. Yet by the second chapter, I had already began to warm myself up to the novel's cold scenery and regal Mrs Ramsay.
In a world which values accomplishment, grades, degrees, and fancy corporate titles, it wasn't the goal that mattered, but the journey.
The journey to the lighthouse showed me the possibility of seeing the beauty in the ordinary, in the attempts, mistakes, and changes we all constantly make. A teenager afraid of not appearing constantly in control, reading a work in which the emotion an action evokes is more important than the action itself was a daunting but alluring prospect. The use of stream of consciousness, which characterizes so many of Woolf's works, reflects our thoughts, which are not always linear, driving towards one sound, logical conclusion. We jump back and forth. We question. We feel off without understanding why.
I've since gone on to read everything of Woolf's that I can get my hands on and am each time astounded by the truth that emanates from her works. Yet ultimately, I always return to the prospect of the lighthouse and the reassurance that I'll be fine even if I never make it there.
Solene Van Der Wielen
[divider]
Noughts and Crosses by Malorie Blackman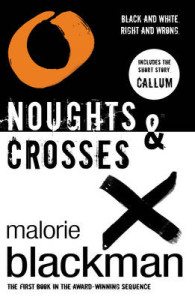 Malorie Blackman's Noughts and Crosses is a tale of opposites – black and white, love and hate, and privilege and hardship. In an alternative universe where black people, or "Crosses" are dominant, and whites, or "noughts", are the underclass of society, Callum (a nought) and Sephy (a Cross) battle to be together as their friendship, and later love, is continually thwarted.
Although it is a Romeo and Juliet-esque story, Blackman's style prevents the novel from becoming clichéd. She writes about racism without the obvious melodramas which plague so many novels of the same themes. Through the character of Callum's brother and the Liberation Militia, the themes of violence and terrorism are introduced in a manner that skilfully evokes the reader's empathy.
 Nothing in this novel is black and white
The pure power of Blackman's writing lies in the simplicity – how typical prejudices are just reversed and how the words "nought" and "Cross" denote the power divide just by the use of a capital letter. Despite the "young adult" label which can suggest triviality, to say that Noughts and Crosses is a powerful book is an understatement. It is an intense story of courage, determination, and hope. Full of tragedy, laughter, conflict and plot twists, Noughts and Crosses is a book that will stay with you long after you've read the final page.
Eleanor Campbell
[divider]
We Need to Talk About Kevin by Lionel Shriver
I have read this book numerous times, and each time I took something different from it. We Need to Talk About Kevin is written from the perspective of Eva, a mother of a student who committed a (fictitious) high school massacre.
Kevin's mother strugges to reconcile herself to the idea that it may have been her fault that Kevin committed this atrocity.
I first read it when I was fourteen. At this age, We Need to Talk About Kevin was the most graphically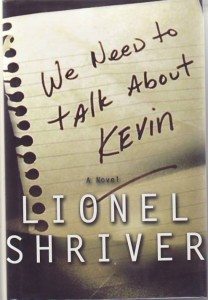 violent and sexual book I've ever read. It opened my mind to the kind of thoughts mothers may have, and the idea that some people can seem to be inherently evil.
The second time I read it was when I was doing my A-levels. As I was studying Ethics at the time, the nature vs nurture argument at the centre of the book stole my attention away from the violence. It really helped me think about the influence of children's environments on the way they develop. This time round I really understood the depths of meaning in the text: it wasn't just a book about a high school massacre, but instead was a book largely about motherhood and childhood development.
The last time I read this was roughly a year ago. At the time I was studying a psychoanalytic module which focused on Freudian theory. As I was reading We Need To Talk About Kevin, I realised that Shriver had actually imbued the text with many subtle and more obvious allusions to Freudian principles.
Good literature has layers of meaning to it, which you can only fully understand at certain points in your life. Hence, I believe that We Need to Talk About Kevin is a great example of literary success.
Stephanie Hartley
[divider]
Norwegian Wood by Haruki Murakami
I came by Norwegian Wood by complete chance in a random book swap, yet it became my favourite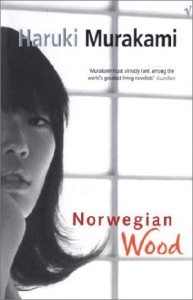 book as soon as I finished it.
The novel begins with the thirty-seven year old protagonist, Toru Watanabe, sucked into nostalgia by hearing the famous Beatles song which gave the story its title. He recalls the time when his best friend unexpectedly committed suicide on his seventeenth birthday. What struck me is the way in which Murakami confronts difficult themes and reveals tragic events, conveying them through a simultaneously blunt and listless tone. Perhaps a side effect of storytelling through flashback, nonetheless the narrative deliberately refuses to descend into delirium when revealing tragedy, and it is this which makes the events of the novel so jarring and unnerving.
Murakami's characters reject understanding
The stark contrast between the two diametrically opposed love interests (Naoko is withdrawn and troubled, Midori is vivacious and confident) makes them initially seem like they can be possessed immediately like any stock character. Yet ultimately, Murakami shows us that wholly understanding people is a flawed and futile method of affection. Norwegian Wood is my favourite book is because I found it to be a brilliant portrayal of human nature, and it succeeds by refusing to give any answers.
Bethan Erasmus
[divider]
On the Road by Jack Kerouac
Written in three weeks in 1951, Kerouac's On The Road defined the Beat Generation. Based on Kerouac's own experiences travelling across America with his friends, in particular Neal Cassady, the book follows struggling writer Sal Paradise.  He is inspired to break away from the stifling confines of his New York existence by the manic energy of Dean Moriarty. The novel then charts their experiences on the road and their experiments with drugs, sex and poetry with the primal immediacy of Kerouac's "spontaneous prose".
On the Road is fuelled by jazz, by Benzedrine, by selfishness, by unleashed human power.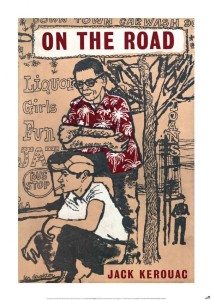 I can't admire this story unconditionally. I have to take issue with the character of Marylou, Dean's fifteen-year-old wife, for example; she has essentially no function other than as a sexual object commanded by Dean's whims. Despite this, though, this novel took hold of my imagination: this story of a generation of rebels running from sunset to sunset, with all of their pain and betrayal and brokenness and ecstasy.
It inspired me to go out into the world and travel too: to understand that sense you get on the road, of absolute freedom, the knowledge that simply because you are human and alive the world is open before you. This novel is a fantasy, a snatched moment in time, almost succeeding in completely denying its own context; and this gives it a beautiful, tragic, paradoxical innocence. It is this same strange disjointed holiness that Sal finds so compelling in Dean.
Anna Rivers
[divider]
A Prayer for Owen Meany by John Irving
The books that stay with me – those that I remember long after finally putting them down – are the ones which I actively resented having to finish. A Prayer for Owen Meany is one of them.
Owen Meany is a boy of stunted growth with a voice so inex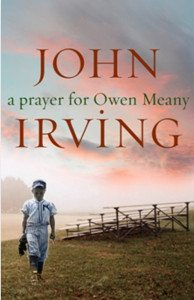 plicable that Irving represents it in capitals, and an unshakeable belief that he is God's instrument on Earth. Yet it is because, not in spite, of these peculiarities that he is so beloved a character. That we read Owen through the eyes of his friend, Johnny Wheelwright, serves only to highlight Owen's mystery in contrast to Johnny's own ordinariness, though the latter is equally compelling in its own way. The friendship of these two boys, who are so different and are yet irrevocably linked by one cataclysmic event, is one of the most enduring and the most moving I have ever read.
Irving's New England backdrop is as richly vivid as his characters
The Vietnam War seethes below their normal adolescent worries of college, employment and beyond. Though tragedy is inescapable from the first, the novel never feels melodramatic or contrived. However freakish the accident, however unlikely the scenario, Irving captures the essential humanity of each moment: it is impossible not to be captivated.
This particular book will stay with me because it encourages a questioning of faith and because it is achingly beautiful: but above all because, after reading it, I am also "doomed to remember a boy with a wrecked voice".
Fiona Farnsworth
[divider]
Galápagos by Kurt Vonnegut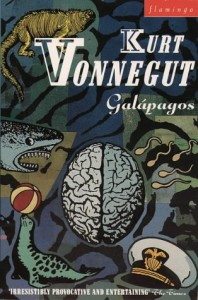 Now, I know what some of you are thinking. Why Galápagos and not Slaughterhouse-Five or Breakfast of Champions? Whilst the latter are wonderful examples of Kurt Vonnegut's work, for me there is something captivating about Vonnegut's examination of evolution and of the human brain. Set one million years after a financial crisis in 1986 led to World War Three and the end of human civilisation, Galápagos plays with literary devices to form a bewildering and beautiful novel.
Galápagos is narrated by the ghost of Leon Trout, the son of Vonnegut's recurring character Kilgore Trout, who seems not to be tied down by time as corporeal characters are. Instead with Trout's narration, we travel between 1980s Ecuador to the novel's present, one million years later on the Galápagos Islands. Our omniscient narrator knows who will live and who will die; what will be the outcome of the series of events that unfold before us. An asterisk is placed next to the name of any character set to die before sundown.
You are constantly being pulled through different time frames, and this is partly what makes this book so exciting
Literary devices are exciting to a literature student but what about the reader looking for nothing more than interesting plots and characters? Aside from characters evolving before our eyes as the rest of the human race is slowly wiped out by war and disease, their varying personalities catch our attention. This is not a group of friends stranded on an island but strangers with unique priorities, backstories and needs, brought together in the event of a shipwreck.
Despite all the sorrows and events that disturb the world forever, Trout maintains that there is only one "true villain" in the story: "the oversized human brain". I'd be inclined to agree, but what do you think?
Emily Dunford
[divider]
What book (or books) have stayed with you throughout your life?
Tweet us @BoarBooks  #BooksBucketList
Image Credits: Header, Image 1, Image 2, Image 3, Image 4, Image 5, Image 6, Image 7, Image 8, Image 9, Image 10