Photo: Flickr/loxy
It spawned countless in-office arguments, but our Top 50 Albums of 2013 feature confirmed something that all of us at the Boar can agree upon: it's been an incredible year for music. One month on, it's time to look ahead to some of the artists who could take 2014 by storm:
Coming out of the same Chicago hip hop scene that gave us Kanye, Lupe Fiasco and Common, Chance the Rapper has grabbed a lot of attention from his second mixtape Acid Rap, released in April 2013.
Having already gained a following thanks to his 2012 mixtape 10 Day, Chance (real name Chancellor Bennett) pairs eloquent rhymes with psychedelic, jazzy beats to create something with its own distinctive and slightly weird voice. Such striking abilities not only earned him a nomination for Best Mixtape at the BET Awards and a spot on the BBC Ones to Watch list, but also a series of big-name fans wiling to collaborate with him, among them Diplo, Childish Gambino and Kendrick Lamar.
But it is Chance's density of wit, ideas, and verbal invention that make Acid Rap one of the essentials of the 2013 hip hop scene (how many rappers can easily shift from racial politics to God's mobile phone battery with the same charm and skill?). 2013 was a big year for Chance, and 2014 looks set to be the year he can prove he belongs with the heavyweights.
Tom Lawton
Childish Gambino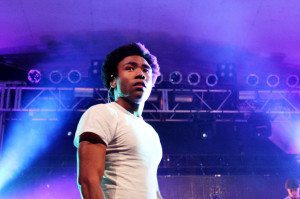 The triple-threat rapper/comedian/actor Donald Glover has been channelling his nerdy rage through his alter-ego Childish Gambino since 2010. His debut album CAMP highlighted his range as a multi-faceted artist, with lyrics full of double-entendres about his dick (a popular topic) to heated one-liners on the idea of the rap persona itself – something for everyone.
But it is the self-awareness beneath the overblown, cartoonish flow of his music that causes him to be so unique. He acknowledges himself as an outsider and explicitly distances himself from the stereotypes of rap, race and sexuality in music, constantly arguing that he is "not a rapper" and instead just a "nerdy ass black kid". Whether this is pretentious or just try-hard hipster is questionable, but it is a quality that is expressed in his latest album Because the Internet.
The emotional complexity of the incredibly introspective record shows a growth in the artist whilst still maintaining his signature comedic quips. Self-produced and self-deprecating, the album is a refreshing change to the arrogance explosion Kanye already provided us with last year. It allows you access to the restless, disturbing and addictive mind of Gambino; an evolved artist and serious contender in the rap scene of 2014.
Priya Shanmuganathan
Temples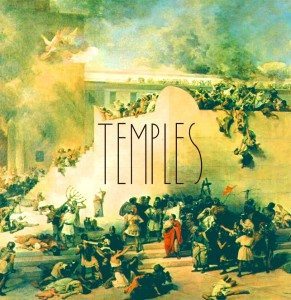 Watch out everyone: Temples are about to take 2014 by storm. Already cited by heavyweights Noel Gallagher and Johnny Marr as Britain's best new band, this psychedelic rock group are tipped to set the music scene alight this February with their debut album Sun Structures.
They have already supported some huge names, touring with acts such as Kasabian, Suede and The Vaccines, and are set to set out on their second headline tour shortly after the release of their debut, with their performance roster including massive venues such as London's Shepherd's Bush Empire.
The band formed in mid-2012 in Kettering and consists of two former members of The Moons, in James Edward Bagshaw (lead vocals and guitar) and Thomas Edison Warmsley (bass). Completed by Sam Toms on drums and Adam Smith on keyboards and guitar, so far the quartet have released four singles on Heavenly Records. Already tipped by many to be the new Stone Roses, 2014 will be the year Temples hit superstardom.

Nick Cun-Yu Zhang
Related Posts