If you have the courage to begin, you have the courage to succeed
Advice for incoming freshers
Don't miss an opportunity to GET INVOLVED, meet new people and play an amazing sport
– If you've never ridden a horse before, who cares? Throw yourself in at the deep end & go for it!
– If you have ridden before… try something new & add another horsey skill to your collection!
Our taster sessions will be during Week 1 of Term 1 and of course we have plenty of great socials for you to come along to as well 🙂
Targets for next season
To be even better than last year and show once again that Warwick have the best university teams, increase the promotion of our amazing club & get more people playing polo!
Training times and venues
We are very lucky to have access to polo ponies and great coaches only a short distance from campus! We train at Offchurch Bury Polo Club in Leamington Spa, where we have up to 16 lessons a week for a range of abilities
For more information on when you can play, how to book and prices please visit our website: http://warwickpolo.wix.com
Club President 
The one and only Marcus Williams
Number of members 
55
[divider]
Teams and Competitions
Number of teams 
We take many teams (beginner, novice and intermediate level) to local & national tournaments with great success! Our members can also participate in friendly fixtures that we organise against other universities.
[divider]
Social
Biggest club social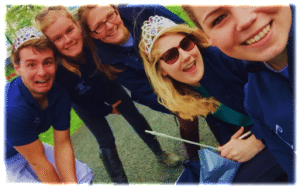 The SUPA (Schools & Universities Polo Association) Winter Nationals is the highlight of the polo club's calendar & is an event for our players and social members alike! Held each year, this tournament brings university polo teams from across the country together to feature 4 incredible days of countless chukkas, outrageous chants and banter, drinking games, a players party you will most likely forget and a more civilised celebratory meal to round it all off!
[divider]
Charity
Our largest charity event organised last year was The Polo and Riding Charity Masquerade Ball, held in the famous Royal Pump Rooms in Leamington Spa, where we raised over £900 in aid of RDA! This fantastic evening consisted of a champagne reception, delicious 3-course meal and big band entertainment, with the excuse to get extravagantly dressed up and wear masquerade masks, all whilst raising money!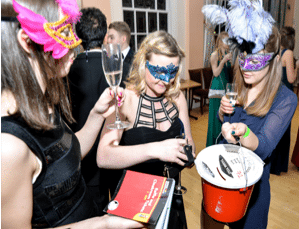 We also hosted an impressive charity raffle on the evening, offering prizes including a small aircraft flight experience, Guards polo club tickets for the Royal Winsor final, a Staag signature Warwick polo shirt and afternoon tea for two.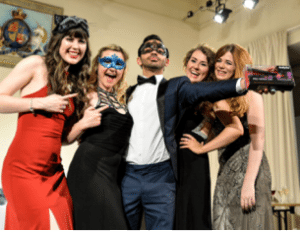 [related_posts_by_tax columns="4" posts_per_page="4" format="thumbnails" image_size="medium" exclude_terms="34573"]