Laura Primiceri interviews Joe Shennan, previous Station Manager for Warwick TV, following WTV winning the Highly Commended award at this year's National Student Television Awards. 

What do you think is the significance of getting an award from NaSTA?
It's highly significant – it's the biggest accolade any Student television station can receive. The awards are getting more and more attention every year, with nationally renowned speakers and judges participating. The awards/conference weekend is an enormous event in every sense that requires organising months in advance, and it is up there with the most exciting student media events in Britain.  It's comparable to the Student Radio Awards for its clout, and I've no doubt we'll see some of the TV talent of the future emerging from various NaSTA winners. Importantly though, NaSTA is governed for students, by students, and I think that's a great tribute to its values and success.
How does the selection process work?
Best Writing is one of 22 categories. WTV submitted its entry, which consisted of a 5 minute video and a script accompanying that, which is allowed to be a maximum of 30 pages. The entries were then judged by Philip Shelley, who has worked for the BBC, Channel 4 Film, and Paramount Pictures amongst others, and we were Highly Commended, which is second only to the Best overall entry. Up to 40 stations can enter for each award so the competition is fierce, and I have to congratulate every station who did enter, as the standard was exceptionally high and is rising each year.
The award was for Highly Commended for writing—congratulations! Is that for overall high standard, or a specific piece?
The award was for a single project, called 'About Last Night' I'd have to say that the man behind it, Andrew McGee, deserves to take most of the credit for it. Ultimately he was the driving force and above all, it's his award – I'm aware of how hard he worked on it, and it's a great achievement to be recognised for it by such an esteemed judge.
Does WTV have a history of winning awards? (For example, last year WTV won Best Drama and Best Light Entertainment at NaSTA)
There is indeed a history of winning awards! As I've mentioned the standard of entry is extremely high but we'd certainly be disappointed if we had come away with nothing. We had some very strong entries this year and as the night went on it was a shame to see that not all of them received the recognition that perhaps they deserved, but nevertheless to pick up even just the one was a nice moment. Fingers crossed for more in the future!
What ambitions do you have for the future? Further awards at NaSTA, or entering competitions with other organisations?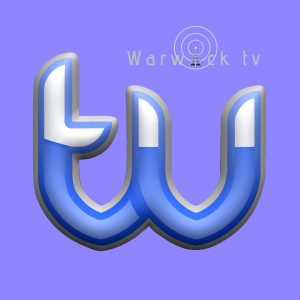 Unfortunately from my personal perspective, this is my final year at Warwick and my last year with WTV! From the station's perspective of course, we'd like to keep thriving at NaSTA, as it is such a wonderful recognition for the brilliant members who keep our society going and great for anyone who's serious about making a career in TV. Winning awards is certainly in that sense a future ambition, but I think it's equally important to remain as accessible as possible to anyone who wants to get involved with WTV, whether it to have the opportunity develop a project they're passionate about, or just to have fun. First and foremost we are a university society and it's incredibly important that we remember that and retain our ethos of being approachable and inclusive, whilst combining that with a desire to keep improving and being the starting point of a potential career path for members who are interested in that.
How can students get involved in WTV?
One of the best ways to get involved is to email us directly at exec@tv.warwick.ac.uk. That email is checked every day and it'll allow our secretary to put you in immediate contact with all of our heads of department. Another way though is to come and see us in person, up in the office we share with RaW in SUHQ. There's always someone hanging around and we're constantly on the lookout for new members, so we'll be happy to speak to you. In many ways this is the best method of getting involved – it may be that some filming is going on that night and we need a couple of extra people to help for example. And that sort of thing can mark the beginning of a fantastic university experience at Warwick TV.
Related Posts