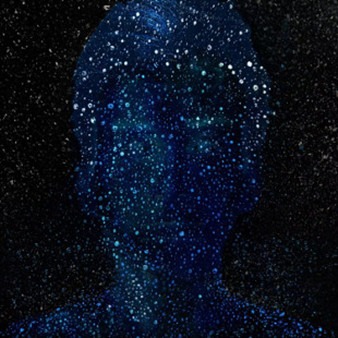 Day 23
Djesse Volume 3 (2020) – Jacob Collier
Jacob Collier is one of the most technically and creatively impressive people on the planet, as well as appearing to be one of the most down-to-Earth, so I'm mad at myself for not enjoying his music more. Both his music and personality are so chill that I can't tell whether he's constantly stoned or has never been inebriated in his life. Djesse will be a four-part superalbum, with this being the latest instalment, and I have actually listened to all three as they were recommended together.
The opening track, 'CLARITY', sounds like he's testing his equipment, and to be honest I wouldn't put it past him for that to be exactly the case. A lot of the songs do sound pretty similar, he definitely has a distinctive style – a heavy emphasis on harmony. I recall one interview with him where I think he literally stated "the more harmonies, the better the song", and that is so typical of him. I don't necessarily disagree but I do believe there's a diminishing return once you get beyond the peak of a traditional barbershop quartet. The way he's found to get around this trap of having such an iconic and repetitive sound is to heavily feature other artists – if you played me 'Count The People (feat. Jessie Reyez & T-Pain)', it would take me a long time to even realise it was Collier.
These tracks that do manage to stand out in this way are some of my favourites – 'All I Need (with Mahalia & Ty Dolla $ign)' and 'Running Outta Love (feat. Tori Kelly)', who I've long believed to be criminally underrated. The other song I sort of enjoyed is 'Sleeping On My Dreams' but I think that may be due to exposure more than anything else – there are a lot of cool live performances of it that I get recommended by YouTube.
Cover art: 7/10 it's kind of artsy but a letdown when compared to the art for Volume 1 and especially Volume 2. I think they're all based on the same image of himself but it would be cool if they all fit together somehow. This feels like an extreme of the theme so it will be interesting to see how the volume 4 art can progress the idea further.
Album name: 6/10 apparently Djesse is a play on his initials, JC, and I don't hate that. But I'm still not sure what makes albums distinct as opposed to volumes of the same album. Is it a gimmick? Time will tell.
Bangers: 3/12 but if you truly like his vibes then you'll like everything he's ever done, I think.
Overall vibe: Laying in the park in Amsterdam or similar.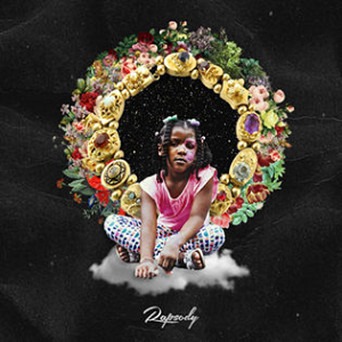 Day 24
Laila's Wisdom (2017) – Rapsody
Rapsody was featured on Djesse Volume 3. I didn't particularly like the track but I'd been wanting to try a rap album and figured I may as well go for one nominated for a 'Best Rap Album' Grammy. Turns out that maybe I don't like rap though. This album has a lot of featured artists as well, occasionally to its detriment in my view. For example, 'You Should Know' I really truly liked but then after a few minutes I legitimately thought it was over and an advertisement had started playing because it sounded so different. However, it was just Busta Rhymes' sultry baritone talking about how he wants to put his seed in someone and it totally ruined the song for me. 'You Used To Love Me' has a talkbox, and reminds me of that guy Carson Elliott from TikTok, but I like it less. 'OooWee' sounds like it's from Euphoria, so I do enjoy that one. The only other songs I really liked at all were 'Laila's Wisdom' which is my favourite, musically, and 'Black & Ugly' which is hard-hitting but probably the most interesting, lyrically. It's no Hamilton, but I don't think this music was really made for me anyway.
Cover art: 10/10 I think this is absolutely stunning. Just beautiful.
Album name: 10/10 Laila is her grandmother, and as someone lucky enough to be quite close with both my grandmothers, I can confirm they are very wise.
Bangers: 3.5/14
Overall vibe: I don't want to be too hard on this because I knew going in that it wasn't my kind of music. If you like rap, I'd recommend trying it! She has some more recent stuff too that may even be better.
Next time: another funky indie album from a lesser-known American Idol contestant, and a 300-year-old collection of songs that really stretches the definition of an album.