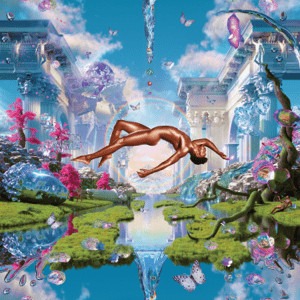 Day 21
Montero (2021) – Lil Nas X
It's hard to tell how much I actually like the music and how much I'm just completely besotted by Lil Nas X' Tweets, but I fricking love this guy. I'd heard a couple of the singles when they came out and obviously hadn't really delved into the full album of other songs, but they are good. I mean, not 'Montero (Call Me By Your Name)' good, but a lot of them are at least 'Industry Baby' good. I can't always understand the lyrics but it turns out that's not a necessity with beats this good. Not to mention, its music videos are very engaging. Other than the two I've already mentioned, 'Dead Right Now', 'One of Me', 'Lost in the Citadel', 'Tales of Dominica', 'Life After Salem', 'Am I Dreaming', and 'Sun Goes Down' are all top notch. I don't even have space to talk about why they're good because I used so many words just listing them all.
Cover art: 10/10 I think this is freaking spectacular hahahaha what a legend. Just beautiful.
Album name: 9/10 surpassing even Mika in the genre of self-titled-albums-but-your-stage-name-isn't-your-real-name. That said, I did google it more recently and a type of car came up instead, so maybe it isn't great in terms of SEO but I still like it.
Bangers: 9/15 we have a record-breaker! This may even be an underestimate, I just noted them when I became lucid. Not sure I'd skip anything.
Overall vibe: Straight boys dancing in the club but changing the queer lyrics when they sing.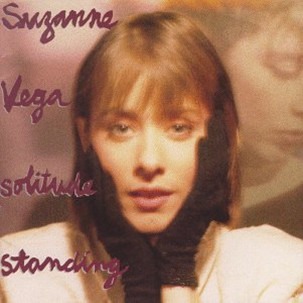 Day 22
Solitude Standing (1987) – Suzanne Vega
Yes, I was reintroduced to 'Tom's Diner' by TikTok. I love a cappella but the way the metre felt almost stilted and the inconsistent attention to rhyme initially put me off. I only looked into it because I wanted the story behind how its catchy vocalised riff made its way into Fall Out Boy's 'Centuries'. But having listened to it more, I now genuinely love it. This song is an absolute masterclass in melody over rhyme, and you may know but now how much I love a cappella. There's something so interesting about such a mundane series of events expressed so musically. It's like she just sat at a coffee shop and started humming her inner monologue to herself. The album even has an instrumental reprise which is a pretty cool thing to include. The other tracks I dug were 'Wooden Horse (Casper Hauser's Song)', 'Ironbound/Fancy Poultry', and my personal favourite, the metaphor-laden 'Solitude Standing', although I acknowledge these tracks do all sound quite similar. I hope Vega's life hasn't been as sad as her music may suggest – I have no idea whether she sings from experience but most of her songs seem like she could cry as soon as she's alone.
Cover art: 5/10 pretty '80s but I can dig it. It's a weird font though and it's set way too far left.
Album name: 10/10 I'm not even sure why I like it. Just the alliteration maybe but then I also like the different intonation when you put the phrase in its context, with "standing" as a verb rather than part of the noun. Maybe I've been staring at it too long and that doesn't make any sense. The nonsensical personification of the concept of solitude is just an idea I really love.
Bangers: 4/11
Overall vibe: Kind of ethereal, almost like a sad ghost is singing but without an agenda. She doesn't want anything from me.
Next time: volume 3 of a four-part super-album, and then a studio album by a rapper who featured on this.