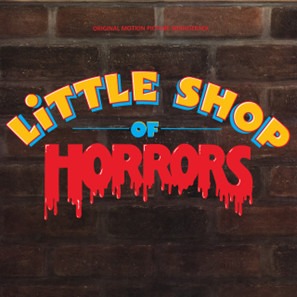 Day 19
Little Shop of Horrors Original Motion Picture Soundtrack/Cast Album (1986) – Alan Menken, Rick Moranis, Ellen Greene, etc
That's right, I've cheated for the second time. I've been meaning to watch this film for years, and a teacher friend's school is doing it for their musical this year, so I thought I'd educate myself so I can get excited about it with them. People talk a lot about Andrew Lloyd Webber and Steven Sondheim, but EGOT-holding Alan Menken is my vote for the most influential musical theatre composer of the 20th and 21st centuries. The prologue 'Little Shop of Horrors' is a bop, as is 'Skid Row (Downtown)' which I'd heard before but didn't realise was from this show. 'Feed Me (Git It)' is hilarious, and 'Suddenly, Seymour' is the power ballad that shot Elle Green to musical theatre fame while also managing to be a decent duet. The show itself is very weird, but the soundtrack manages to be relatively sensical, aside from the finale number 'Mean Green Mother From Outer Space', which is a bizarre Rocky Horror-esque reveal that I'm not really a fan of.
Cover art: 6/10 the cartoony text fits nicely but I find the brick wall boring. I much prefer the stage show promotional materials with the big plant on, even if it does technically spoil the loose semblance of a plot this show has.
Album name: This is the name of the musical. 7/10 kind of iconic but there's really only one horror inside and it doesn't give away that it's about a plant shop at all. A more accurate title could be Little Florist of Horror, but I don't blame them for not calling it that.
Bangers: 4/13
Overall vibe: It's the late '80s / early '90s and musicals are all camp and/or Motown but have a few bangers each so can't complain.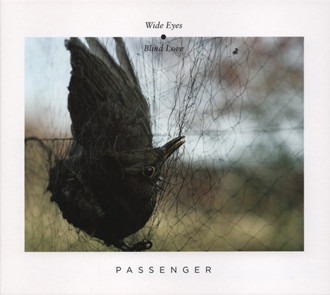 Day 20
Wide Eyes Blind Love (2009) – Passenger
A recommendation from a friend and old flatmate. This was a weird one, a sort of a surreal experience for me. I don't usually think much about what I'm doing while I'm listening to music and how that affects how I perceive the sounds, but for this one, I find it hard to disassociate the songs from the memory. I was making a quilt out of old t-shirts, and this album was the perfect soundtrack for it – nice, chill vibes. I had a great time but other than 'What Will Become Of Us' (which I feel like I could have written, and that is not a compliment), all the tracks sort of blended together in a way that I found pleasant but meant there were no standout bangers. A truly seamless listening experience, which I guess is a good thing for an album. Although I feel like all their songs sounding the same is a common criticism of many artists, so maybe not. Again, I enjoyed the album much more than I would have expected, but I think my wholesome artsy morning has clouded my memory. It's quite a short listen, so I'll have to put it on again sometime and try to pay more attention.
Cover art: 8/10 fits the vibe of the album so well, I think. Is it a crow trapped in a metal fence? It's either genius or I'm confused.
Album name: 7/10 I struggled to find this after being verbally recommended it – I spent ages googling variations of "blind eyes find love", amongst others, but that's more on my bad hearing than the name, which I think is good. It definitely encapsulates the almost nihilistic but also hopelessly romantic vibes.
Bangers: ???/10 too homogenous to tell.
Overall vibe: Sadboy Ellie Goulding.
Next up: the debut album from a gay icon, and the most successful album from the Mother of the MP3.