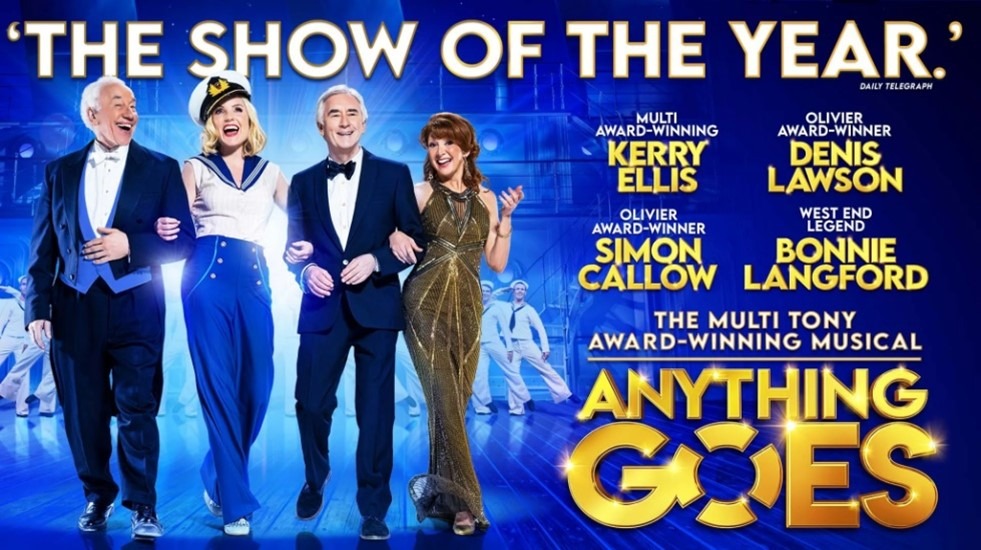 Day 15
Anything Goes UK Tour Cast (2022) – Cole Porter, P.G. Wodehouse Kerry Ellis, Dennis Lawson, Simon Callow, Bonnie Langford, etc
Yes, okay, I went to see a musical, and I'm counting it. I basically listened to a live performance of the album with some acting in between. Anything Goes is a very old musical but it's recently been revived for a UK tour. Kerry Ellis is in the role synonymous with Sutton Foster, but she does an incredible job of filling those shoes. A lot of tap dancing and weird sketch comedy, it's a bizarre show where I didn't really know what was going on but had a great time anyway. In terms of music, the most famous number is rightfully the titular 'Anything Goes', which has a massive tap dance break in the second half that makes it an odd one for a banger's playlist but still earns its spot in my eyes. Other numbers I was particularly impressed by are the comedic duets 'You're The Top' and 'Friendship'. The show does show its age towards the end, where a mild-mannered English gentleman randomly bursts into song about how he's secretly really horny all the time because his ~great-great-grandmother was a "gypsy" and then (no joke) he flies away. That said, I still recommend anyone who has the chance go to see the show if it tours again, for the lead's vocal stamina alone.
Cover art: I don't know if there'll be an official touring cast recording released but I'm just going to rate the promotional material, 7/10 very shiny looking but it's weird to single these four out when it's really quite the ensemble cast
Album name: Again just rating the musical title, 8/10 there's no reference to it being set on a cruiseliner or any hint of any sort of plot (not that there is much of one, to be fair) but anything truly does go on this boat (it's wild, honestly).
Bangers: 3/19
Overall vibe: Upper-class sexagenarian having the best night of her life in a row G stalls matinée and actually relating to the outdated lyrics.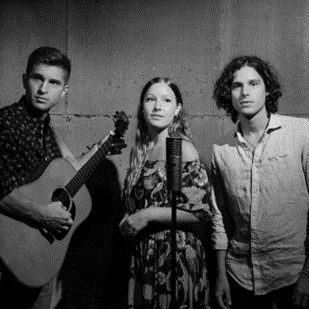 Day 16
Hits From The Road (2021) – Girl Named Tom
I don't usually watch TV but I watched every YouTube upload from season 21 of The Voice last year because Ariana Grande joined as a coach. I intended to root for her the whole time but all the coaches were so endearing I ended up just going along for the ride. Team Ariana got knocked out relatively early, and (spoiler alert) it was Team Kelly's Girl Named Tom that made it all the way, making history as the first group to win the show. They weren't my favourite contestants – I think the mixing in the live performances let the harmonies down a bit. Thankfully, that's what studio albums are for.
This is a cover album chock-full of slow acoustic covers of mostly pop/country songs, with a couple of mash-ups thrown in too. 'Jolene', 'Girl Crush / Like I'm Gonna Lose You', 'Wichita Lineman', 'Billie Jean', 'Country Roads / Mrs. Robinson', and 'Saint Honesty' are the ones I added to my playlists – the latter standing out by being more of a solo number for the best lead vocalist, Bekah, to shine. A few of the tracks are a bit religious for my taste, but nothing I can't get over to appreciate the musicality.
Cover art: 7/10 feels a bit basic but it's decent. I would have liked a picture of a road
Album name: 2/10 it's not inherently bad but they're not all hits and they're not on the road?? This title should be reserved for collated good live recordings from a tour, I think.
Bangers: 6/12 but cover albums are kind of cheating in this category.
Overall vibe: Acoustic indie three-part family harmony
Next time: a huge rock band's first album after a change in lead singer, and the third solo album from one half of Oasis.