As we enter 2021, we're blessed to have a vast array of platforms to listen to our favourite music. But when it's become so easy to fall into the pattern of unlocking our phones and opening up Spotify, should we begin to consider other streaming platforms?
Since the first portable MP3 player was released in 1998, and the first iPod and iTunes in 2001, music streaming has come a long way. Although we've seen an uptake in vinyl sales in recent years, music streaming remains our preferred listening option because of its practicality. Be it on the commute to work or at the gym, one IFPI survey shows 89% of people regularly use some kind of music streaming service.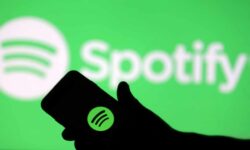 Spotify
The go-to for most people, Spotify has a vast range of playlists by genre, mood, or even movements such as Black Lives Matter or Pride. If you're into podcasts you'll find any favourites like Grounded with Louis Theroux or Chris and Rosie Ramsey's Shagged Married Annoyed, as well as audiobooks for literature enthusiasts. 
Spotify's free version has ads and limits skipping songs, so for a flawless listening experience, you'll be tempted by a subscription. This is a bargain at £4.99 a month for students; a family deal for 6 people costing £14.99.
There has however been criticism of how far Spotify supports its artists. Most notably, Taylor Swift boycotted the platform in 2014 stating, "valuable things should be paid for", claiming Spotify didn't give enough of its revenue back to the artists. She did return to Spotify in 2017 after talks with CEO Daniel Ek, as Spotify improved their reputation and agreed to improve artists' monetisation. 
Verdict: 9/10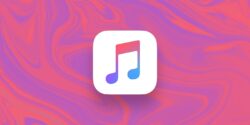 Apple Music
Probably Spotify's biggest competitor in the UK, Apple Music is popular for its exclusive covers and interviews with artists. There's no free version but you can access all content for £4.99 monthly as a student (£9.99 standard).
Spotify offers better personalisation and playlists by sub-genre, but if you're interested in the behind the scenes of your favourite artists, this app might have the edge – such as exclusive interviews with Arlo Parks on her new album. Apple Music doesn't offer podcasts; you'll have to access those in Apple's separate Podcasts app. 
Verdict: 8/10

Amazon Music
Amazon Music has become a strong contender with its many subscription options. There is no free version, but with an Amazon Prime account you can access 2 million tracks at no further cost, or if you pay £7.99 for Amazon Music Unlimited (£9.99 without a Prime account), you can access 70 million tracks.
For students, the Prime discount is not so helpful – a subscription still costs £4.99 a month. However, Amazon surpasses Spotify and Apple in sound quality with its optional Amazon Music HD with CD-quality sound. There is also a 3D sound effect for a live performance-like atmosphere from your speakers. The extra sound quality features in this platform are superior if you're willing to pay a bit more. 
Verdict: 8/10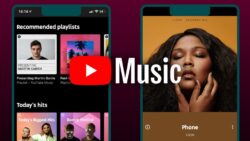 YouTube Music
YouTube has progressed to a free platform which resembles Spotify in layout, with personalised song suggestions based on your listening history. Like other platforms, YouTube offers a paid version for offline listening at £4.99 a month for students. This app is also great if you want to watch music videos or live covers whilst listening, as, fitting with YouTube's style, the video is considered an important accompaniment to the song. 
Verdict: 9/10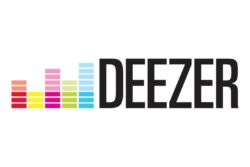 Deezer
If you like radio, Deezer offers numerous live stations, instead of listening to the same playlists on repeat. It also still has a competitive number of tracks at 56 million, greater than Spotify's 50 million, but has fewer podcasts. 
Pricewise there is a free version, but this only offers 30-second previews of songs, so a subscription will cost you £4.99 as a student. 
Verdict: 7/10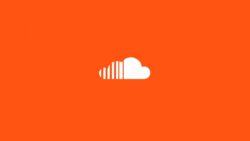 SoundCloud
SoundCloud was one of the first streaming platforms, launched in 2007, and popular for its free music by less-known artists. Today it's responsible for projecting developing artists to Platinum fame – including Post Malone and Chance the Rapper. 
There is a free version with restrictions or the full version SoundCloud Go+ for £4.99 a month for students. With SoundCloud Go+, you financially support the millions of artists who are starting and growing their careers on SoundCloud, although there is little information on their website explaining exactly what this means for monetisation of the artists.
Verdict: 7/10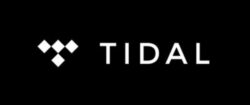 Tidal
An underdog Norwegian platform, Tidal is known as the first app to offer hi-res CD sound quality. Amazon Music's HD subscription now offers the same quality, for cheaper than Tidal's £19.99 – but for students, it's better valued at £9.99 a month. This is double the fiver a month of other platforms, but if you're passionate about the best sound quality, you might feel it justified. 
Verdict: 7/10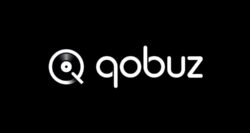 Qobuz
Qobuz is Tidal's competitor when it comes to hi-res sound. Subscriptions are tiers starting from Studio Premier at £12.49, to Studio Sublime at £20.83 a month. To download music and listen offline you'll have to buy the Sublime package, which really is a must for students with limited mobile data. This is undoubtedly a platform with great quality sound, but less affordable after the necessary add-ons. 
Verdict: 6/10
Overall winner:
The platforms without high-res sound – Spotify, Amazon, Apple etc. – all cost £4.99 per month for students. In this case, the deciding factor has to be something else. While Tidal and Qobuz offer the best sound quality, they are less affordable. Tidal's £9.99 HD student deal is the best bet, but still double that of other platforms. Unless you're committed to the best sound quality, most students will probably still be tempted by one of the more well-known platforms. In my opinion, Spotify offers the best range of curated playlists, but if you enjoy watching music videos and covers, YouTube Music does this best. There seems to still be a lack of alternative competitors – these big names just do it so well.