Britney Spears is not only the original princess of pop, she is an accomplished musician. For all the developments in her personal life, there has been an equal level of evolution in her music. The way her albums fit together not only tells the long story of pop's most tortured star, but proves just how under-appreciated she is as an artist.
Oops!… I Did It Again (2000)
Britney's sophomore album, at the thankful expense of turning down the bubble-gum aesthetic est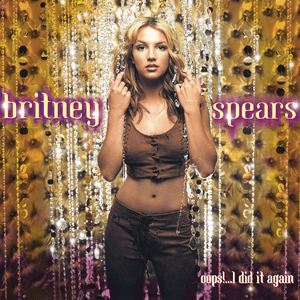 ablished in her quite impersonal debut album ...Baby One More Time, is the true epitome of the 'girl next door' dream. Whilst it remains a teen-pop album like its predecessor, the way it tackles love feels more genuine and less sickly. The truly bittersweet standout is 'Lucky', a track that, combined with its sweet melody and tragic lyricism, somehow manages to eerily foreshadow the controversial conservatorship and woes Britney would come to face years later ("She's so lucky, she's a star/ But she cry, cry, cries in her lonely heart, thinking/ If there's nothing, missing in my life/ Then why do these tears come at night?").
Recommended listening: '(I Can't Get No) Satisfaction', 'Don't Let Me Be the Last to Know', 'Lucky'
Listen to this if you like: Katy Perry
Britney (2001)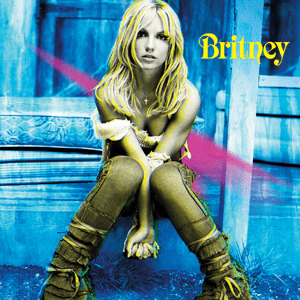 It's the fourth track of this album that best describes the album's overarching message: 'I'm Not a Girl, Not Yet a Woman'. Her third album in three years, Britney completes a trilogy that has ultimately been building up to her breaking free of the princess image that she had originally been marketed with. The content of this album is unbashful in its approach to getting this message across; 'Overprotected' speaks for itself and 'Let Me Be' reiterates her sentiments ("Think you know me now/ But you don't/ Think that I can't stand on my own/ Ain't my philosophy/ Won't you just let me, let me be").
Recommended listening: 'Overprotected', 'Boys', 'When I Found You'
Listen to this if you like: any Britney song ever
Blackout is inarguably the pop bible
In the Zone (2003)
Throughout history, cultural resets have usually been preceded by a herald or warning that change was imminent. In the Zone was Britney's warning that her biggest musical change was approaching and tha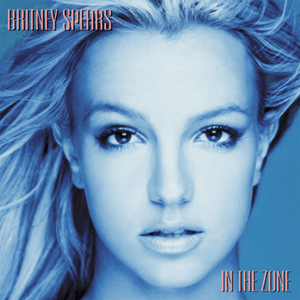 t this would be her last album before a complete reinvention. It's very much like a changeover on a train journey; it's neither similar enough to Britney nor the future Blackout, and instead seems to be a stepping stone between the two. The album's sound takes heavy influence from hip-hop and R&B thanks to Britney's increased creative control (see '(I Got That) Boom Boom'). However, it's the lyrical content that once again stands out. Whether its talking about her sex drive on 'Outrageous', promoting female masturbation on 'Touch of My Hand', or lamenting the breakdown of her relationship with Justin Timberlake on 'Everytime', you can't help but notice her new found maturity, even if it does feel a little forced.
Recommended listening: 'Me Against the Music', 'Touch of My Hand', 'Everytime'
Listen to this if you like: Rina Sawayama
Blackout (2007)
Blackout is inarguably the pop bible. During the four-year gap between Blackout and In the Zone, Britney had kept busy with a poorly received reality TV show, two pregnancies, a public divorce, media scrutiny for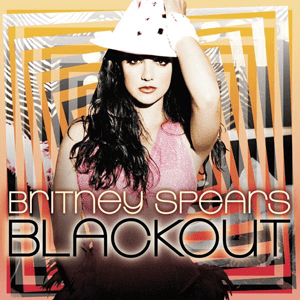 her subsequent partying and personal issues, and a couple stints at rehab. The stakes and bar were set unfairly high for her new album and return to the forefront of the music industry. What she gave us was an album so ahead of its time as the sound it presented went on to be the basis of the majority of early 2010s pop albums. On 'Hot as Ice' she cements her place in history ("Living legend/ You can look but don't touch") whilst on 'Piece of Me' she comically self-deprecates in response to the press who live to target her ("I'm Mrs. Oh my God that Britney's shameless!"). The true standout on the album is 'Why Should I Be Sad', a Pharrell-penned track that takes aim at her ex-husband, Kevin Federline, and reveals her deep regrets about the union ("My friends said you would play me/ But I just said "they're crazy"/ While I was crying, frantic/ Was it true?").
Recommended listening: 'Heaven on Earth', 'Hot as Ice', 'Why Should I Be Sad', 'Everybody'
Listen to this if you like: Lady Gaga
Glory is a redemption and, if it truly is the final album she ever releases, it's a dignified and coherent conclusion to a career like no other
Femme Fatale (2011)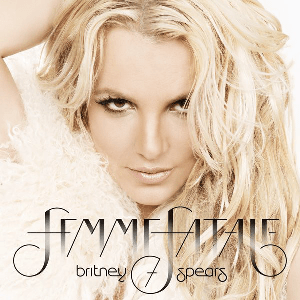 I recall the early promotion for Femme Fatale and its lead single, 'Hold It Against Me'. This album felt like a comeback for Britney and, interestingly, the sentiment it carries is similar to Blackout: it's a complete sonic reinvention. Jumping on the EDM bandwagon of the time, Femme Fatale is home to a collection of memorable bops including the Ke$ha-penned 'Till the World Ends' and Tik-Tok-famous 'Criminal'. The album as a whole feels somewhat dated now but carries an undeniable nostalgia for anyone hoping to return to a carefree era experienced both within music and the world.
Recommended listening: 'I Wanna Go', 'How I Roll'
Listen to this if you like: Charli XCX, Ke$ha
Glory (2016)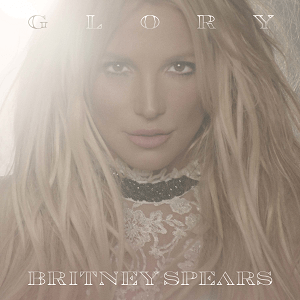 Perhaps the last Britney album we'll ever experience, Glory is the megastar's victory lap. Following up on her poorly received 2013 album, Britney Jean, (of which there are disputes that it is genuinely Britney on the vocals) Glory is a redemption and, if it truly is the final album she ever releases, it's a dignified and coherent conclusion to a career like no other. Even though it is a departure from her pop roots and a shift towards the R&B sound of the time, it's still dripping in authenticity.
Recommended listening: 'Make Me…', 'Slumber Party'
Listen to this if you like: chilled and contemporary R&B