The National Automotive Innovation Centre (NAIC) opened its doors to mark the completion of the external grounds on central campus yesterday afternoon.
The building, which will open next summer, is set to become the largest automotive research and development centre in Europe and represents a partnership between Jaguar Land Rover, Tata Motors European Technical Centre (TMETC) and the Warwick Manufacturing Group (WMG).
It has the capacity for approximately 1,000 scientists, engineers, academics, technicians, designers and support staff who will be working on carbon reduction, smart vehicles and electric cars.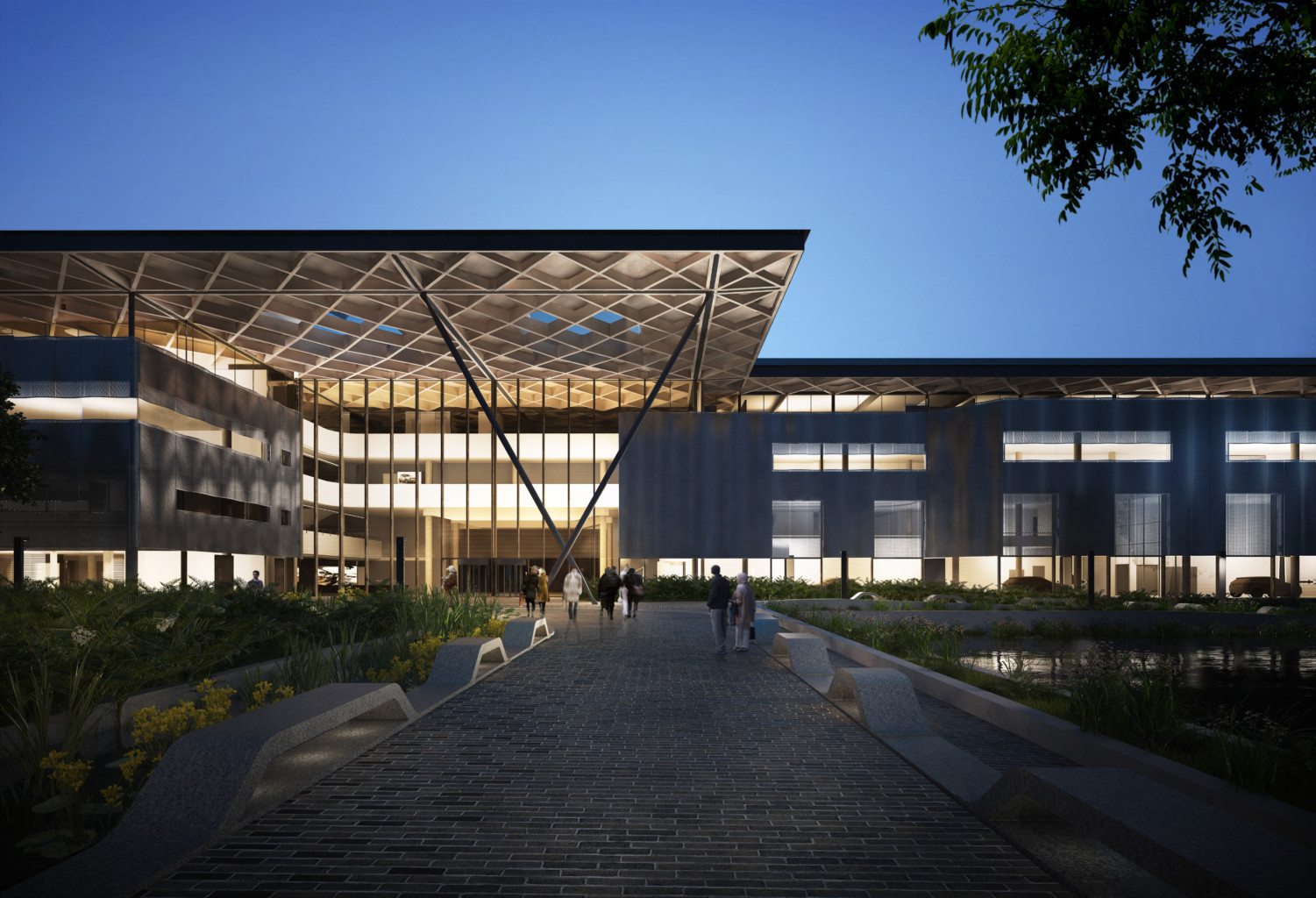 A total of £150 million is being invested in the building and its future research, including £15 million from the government's Higher Education Funding Council for England (HEFCE).
The 33,000 square metre building by the current WMG facilities in central campus includes a 400 square metre exhibition space with changing displays and a cafeteria which are open to the public.
The four-storey building will house a large virtual reality space, design studios, show rooms (large enough for four vehicles on turntables), holographic platforms and an outdoors viewing garden so new designs can be viewed in both natural and artificial light.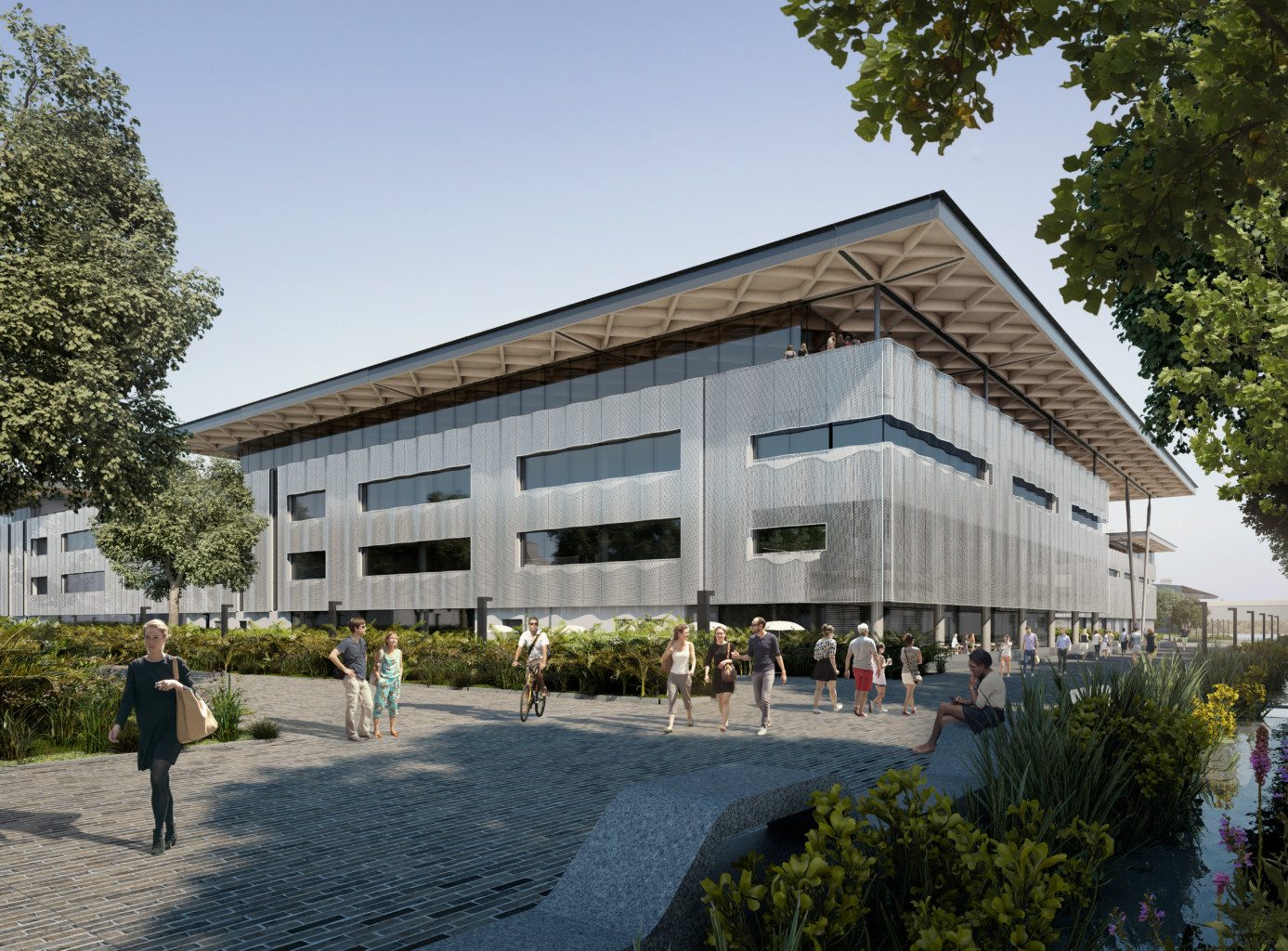 Students will work alongside technicians, with a hands-on teaching space on the ground floor and more traditional seminar rooms and computer labs on the upper storeys.
Gavin Edwards, WMG programme manager, commented on a design room: "It's like a cathedral to Engineering; it's big enough to take 14 full-sized Range Rovers in various states of disassembly."
It's like a cathedral to Engineering; it's big enough to take 14 full-sized Range Rovers.
Gavin Edwards, WMG programme manager
He added the building has "very high environmental standards," as well as sound-absorbent walls to prevent echoing in the main atrium space.
"The key part of the design is that pretty much everyone who comes into the building has to come through that reception area; we've done everything we possibly can to promote traffic and opportunities for collaboration."
"The other key factor is training and educating the next generation of engineers."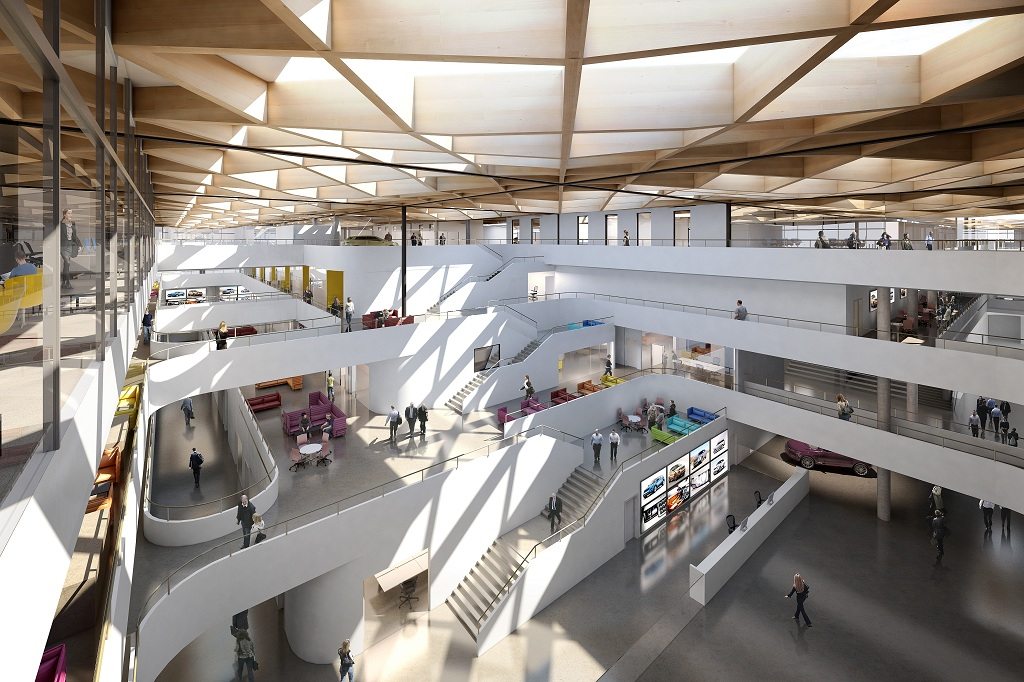 "We specifically put the teaching area downstairs so people are walking past the front of the building can see the activities which our students are getting up to. We really want to generate that excitement and bring people in."
"Automotive is not about metal-bashing; it is a really high-tech industry to work in. We need the best engineers, we need the best software engineers, we need the best designers, and we really want to open people's eyes to the range of activities that go on in the sector."
"We want to get engineering capability and design working together very closely to look at what the future's like."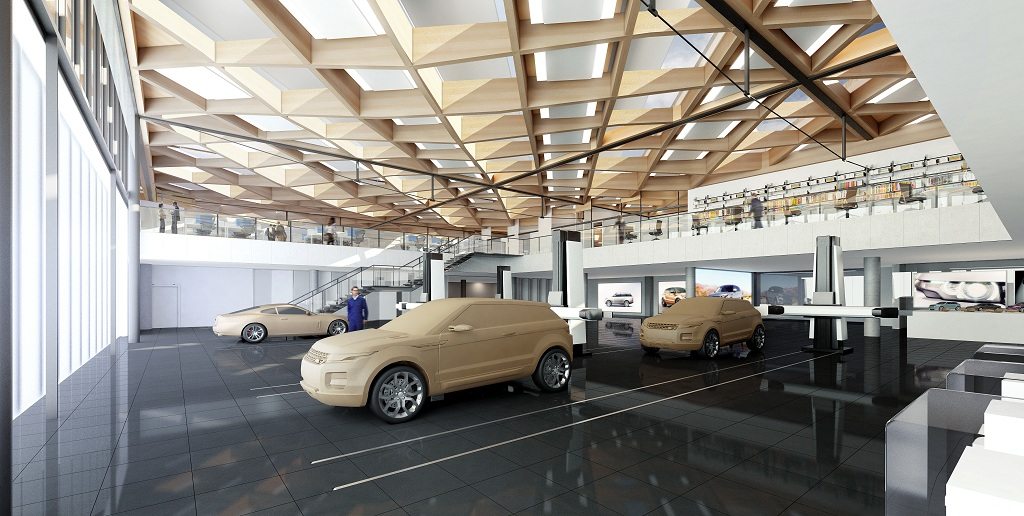 WMG chairman and founder Lord Kumar Bhattacharyya, who also sits for Labour in the House of Lords, told the Boar: "When I came here, at the beginning there was a bit of apprehension: 'Should work with industry, we are after all an academic institution.' But throughout the world all the big universities are integrated with big companies. In Britain, we just never had that."
"This shows that Warwick can do it, Warwick has got the willpower not only to be a good academic university, but also when it comes to economic development — not just in the region, but internationally. It shows that companies are prepared to put their own money here because they have faith in the University and in WMG."
"This is a side of the university which it doesn't articulate very much, but they quietly go ahead and do it."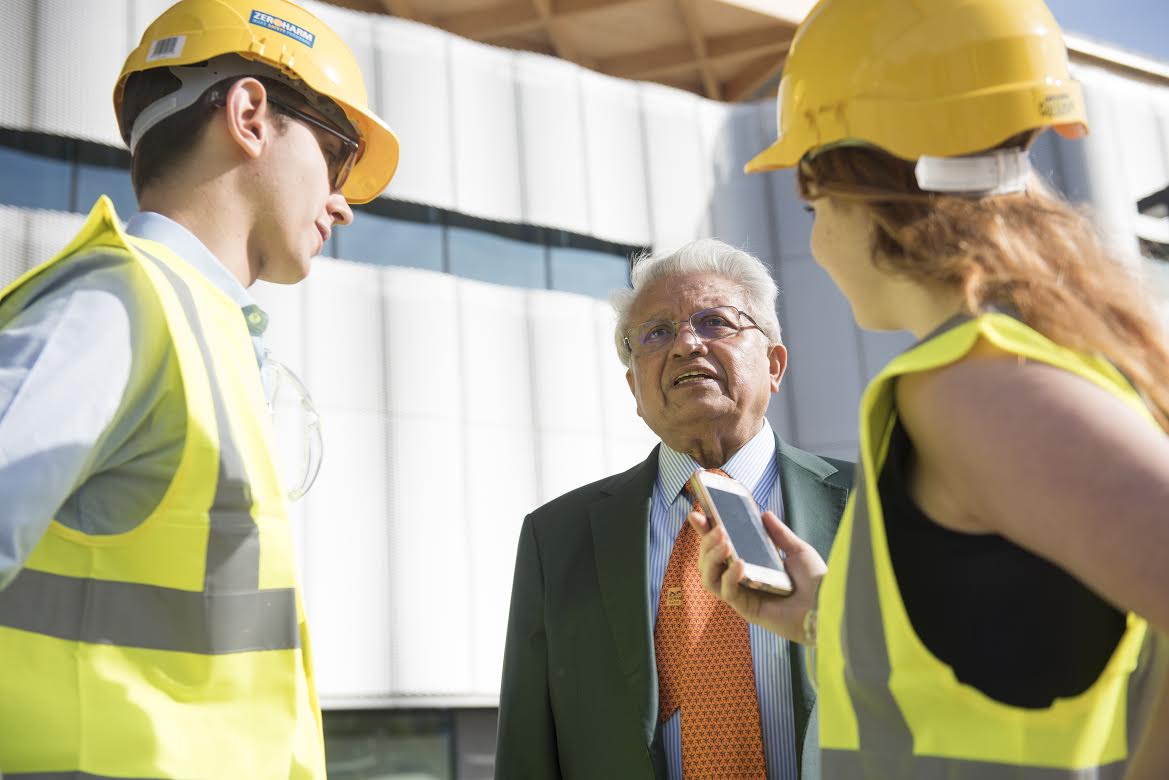 "Of course it benefits non-STEM students as well! In the company, there is marketing, there is human resources, there's a lot of international work when it comes to languages."
"This also brings enormous self-esteem to the university and also to the students. It shows the market has faith in it."
When asked whether the project would be recruiting students from Warwick, he answered: "Why not? Why not! We have bright students, we have good quality students in all areas — we should."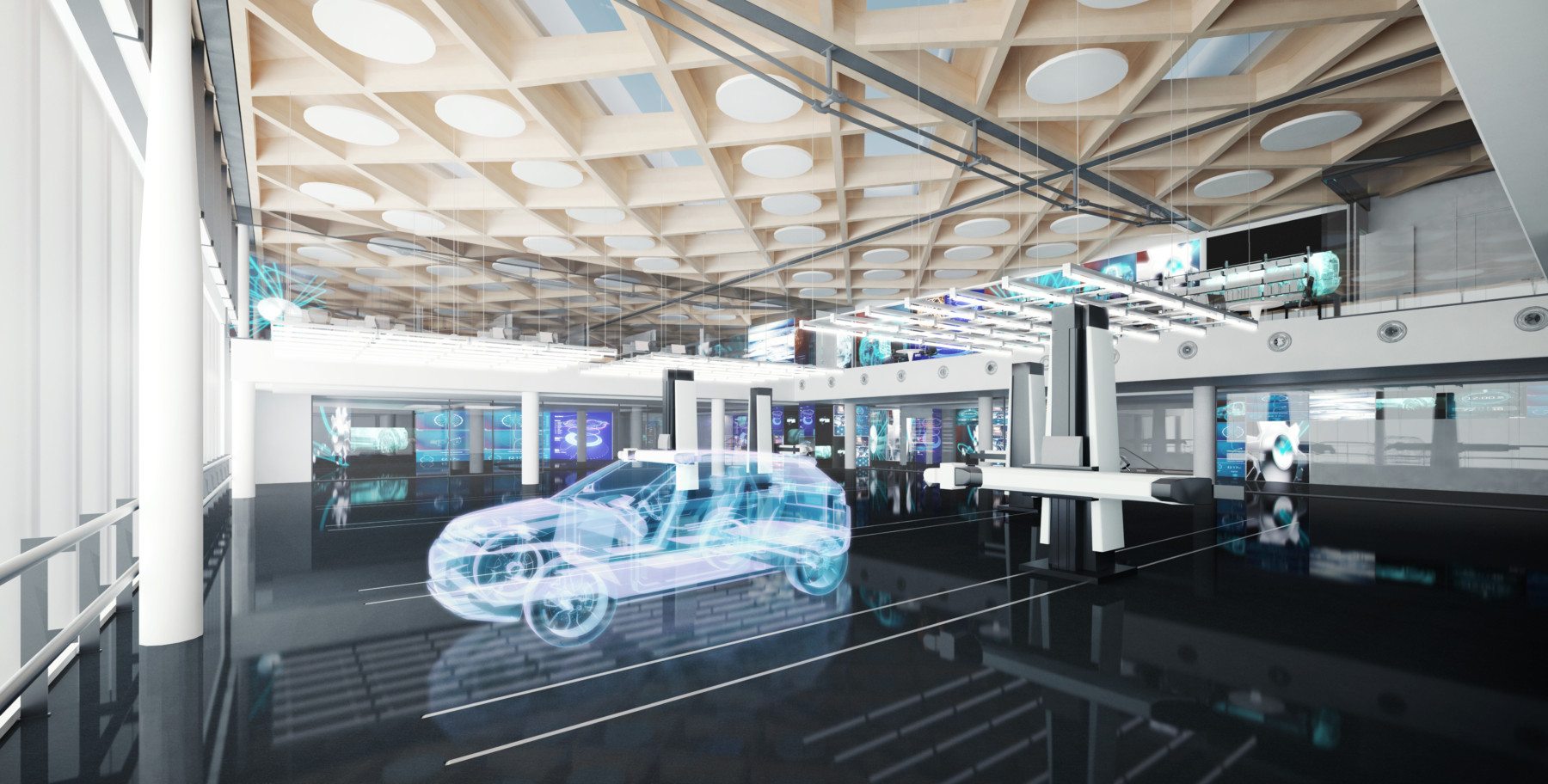 "Listen, I don't think many people realise that this building and the UK's number one car company and most profitable manufacturing company are having faith in Warwick University —and WMG is a part of Warwick— so everybody will benefit from that."
"Companies don't pay big sums of money if they don't have faith."
UK's number one car company and most profitable manufacturing company are having faith in Warwick University.
Lord Kumar Bhattacharyya, WMG founder and chairman
Jaguar Land Rover is the UK's largest car manufacturer, employing over 42,000 people around the world and selling over 80% over domestically produced vehicles overseas.
Almost four-fifths of all British-made cars are exported, with over half going to Europe. However, data from the Society of Motor Manufacturers and Traders shows car output dropping 10% between last May and the month before the EU referendum.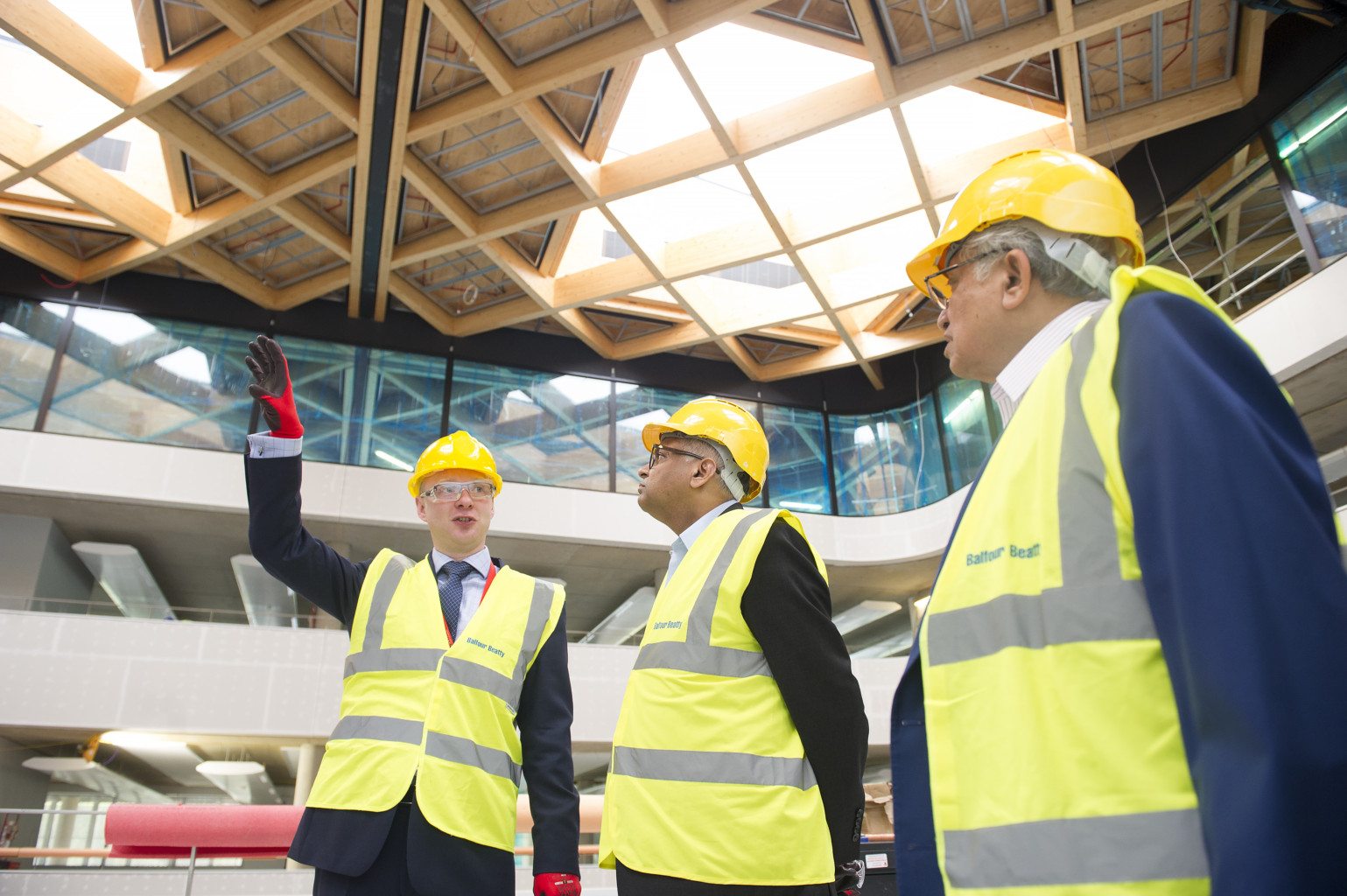 Coventry-based Tata Motors subsidiary TMETC's head and director, John O'Connor, told the Boar: "It's going to become the focal point of campus."
"Campus is expanding dramatically, and this building, the NAIC will become iconic — there's nothing else like it around."
"It's an area where Tata Motors and Jaguar Land Rover can work together, with lots of good collaborative projects for the future. It's an opportunity for the recruitment, for future careers and we're hoping it'll draw people and students to the University of Warwick itself."
"Warwick is probably one of the best examples of academic-industrial collaboration."
"The UK government is at the forefront of low-carbon technology and funding vehicles and technology of the future. In that sense, I don't see Brexit having a big effect because we want to be number one in this space."
The NAIC was designed by Cullinan Studio and is being built on central campus by Balfour Beatty.