Whether you are new to the area or not, everyone will know that Warwick University lies in its own bubble, seemingly cut-off from the rest of the world. However if you step outside of this bubble, you will find yourself only a short train journey away from some of the best scientific attractions in the UK…
1. National Space Centre, Leicester
In the nearby county of Leicestershire, the National Space Centre is home to six interactive galleries, an iconic rocket tower and the UK's largest domed planetarium. Expect to be wowed as you work your way around the site, where you can see everything from a replica of the first shuttle launched into space, to the shower they used on board the international space station. Each area has multiple hands-on experiences such as the Tranquility Base where you can ride a simulator that takes you on a journey from our moon to Jupiter's icy moon Europa. You can also get student discount on entry, which includes a planetarium experience, a turn in the WeatherPod and the simulator experience. Visited by none other than Buzz Aldrin, the National Space Centre definitely has an out of this world reputation!
OTHER PLACES TO CHECK OUT IN THE AREA: Retro Computer Museum
2. The MAD museum, Stratford-upon-Avon
Most famous for being the birthplace of William Shakespeare, Stratford is visited by approximately 2.5 million tourists a year, but the majority miss out on the award-winning MAD museum. As the UK's only permanent venue for mechanical art, MAD (Mechanical Art and Design) offers interactive elements in nearly all of its displays, appealing to those with "curious and methodical brains". Current exhibits include marble machines, 3D faces, flying mechanical birds and even 'The Kitchenator' – a sculpture wholly created with kitchen items. Fusing STEM and design in pieces and machines likened to those in Wallace & Gromit, Scrapheap Challenge and Chitty Chitty Bang Bang, the MAD museum is as quirky and original as the name suggests. It would surely provide a memorable experience to anyone who visits.
OTHER PLACES TO CHECK OUT IN THE AREA: Butterfly Farm
3. Jephson Gardens, Leamington Spa
Populated by a lot of Warwick University students, Leamington Spa is one of the nearest towns to the university and contains the usual plethora of shops, cafés and parks. However, nestled in the centre of Jephson Gardens hides an unusual addition in the form of a Sensory Garden. Launched in 2015 by Warwick District Council's Green Spaces team, all senses are catered for in the form of a xylophone, mirrored archway, fragrant and textured plants as well as some berries for visitors to eat! Having been only one of fifteen projects nationally to receive a special award for innovation on it's creation, it is definitely a worthy reason to visit Leamington in the daytime – not just at 11pm on the UniExpress to go to Neon…
OTHER PLACES TO CHECK OUT IN THE AREA: Glasshouse (also in Jephson Gardens)
4. ThinkTank Science Museum, Birmingham
Birmingham was at the heart of the industrial revolution, providing worldwide advancements in science and technology in the 18th Century. Today, it's scientific heritage has not been forgotten, and new generations can enhance their passion for it at the ThinkTank Science museum. Highlights include a Spitfire Gallery, a Marine Worlds Gallery, a free science garden and a Triceratops skull, as well as ever changing collections on science and industry, and natural science. Located in the centre of the city within easy access of several train stations, student discount on the entry price, and even volunteering opportunities, the ThinkTank Science Museum will not leave you disappointed.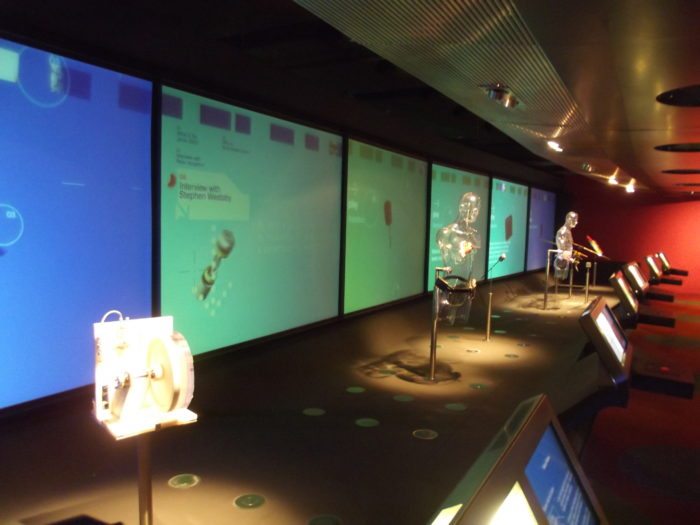 OTHER PLACES TO CHECK OUT IN THE AREA: National SeaLife Centre, Statues of Scientific figures/events (such as Watt, Boulton and Murdoch, Industry and genius)
This is not to say that you cannot discover science 'hot-spots' on campus. In the entrance lobby of the Physics Departments lies a Foucault Pendulum, which was designed by Léon Foucault in 1851 to show that the earth is a rotating body. If this all wasn't enough, Warwick University has many science subject societies, as well as other more focused groups dedicated to Astronomy, Aerospace and more to further your exploration into these areas. Whatever your interests may be, finding fun things to do in and around Warwick University won't be rocket science!
Related Posts