Whether you're a keen squash player who is looking to play competitively at university, or someone who has never even picked up a racket, but are looking to try a new sport and attend some amazing socials at university – WarwickSquash is the club for you!
Award-winning
We let them speak for us. In recent years we have won the The University of Warwick Sports Club of the Year, the British Universities Club of the Year and the England Squash Club of the Year.
We also achieved the best score in Sportmark, the university sports clubs accreditation scheme. This was not only the highest score of any club in 2016-17, but the highest ever!
Something for everyone
Whether it's beginners coaching, fitness sessions and club nights, regular tournaments and ladders, our Performance status 1st teams, or our incredible weekly socials – we've certainly got you covered.
World-class professional sport, right on your doorstep
For the 2017/18 season, the University of Warwick has been accepted into the Premier Squash League (PSL). Home matches this year will take place at Kenilworth Squash Club (a short bus journey away) before eventually moving to the new on-campus Sports Hub, which is currently under construction.
The PSL involves the best squash players from around the world – we're talking the Eden Hazard's, Leigh Halfpenny's and Andy Murray's of squash, competing both for and against the university on a regular basis starting from October. Sport of the highest level available to watch, live, right on your doorstep. Crazy, right?
A great way to keep fit at uni
According to Forbes, squash is the world's 'healthiest sport'! So if you're looking for a fun way to break a sweat, look no further than the squash court! (Of which there are six, right in the heart of campus).
Tour
Quite simply, the best week of your life. Fact.
Destinations in previous years include Lisbon, Krakow and Prague! Our latest destination will be announced mid-way through term 1, so keep your eyes peeled…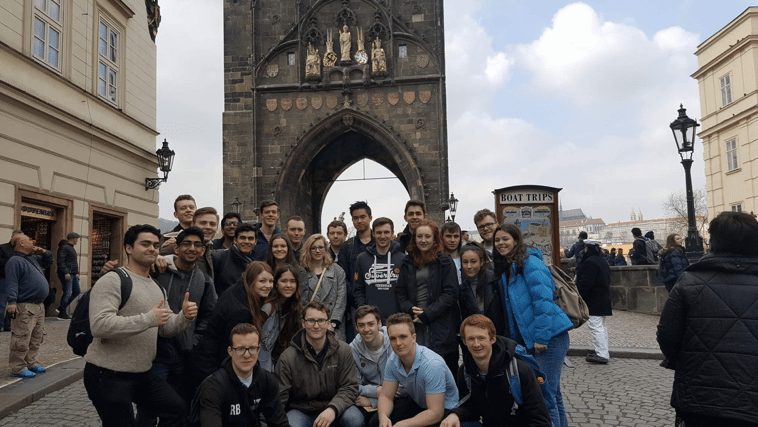 Where to find us?
Make sure you keep up to date with the goings on of the squash club here:
Website: https://www.warwicksquash.com/
Facebook: https://www.facebook.com/warwicksquash/
Twitter: https://twitter.com/WarwickSquash
Instagram: https://www.instagram.com/warwick_squash/
Also, come and find our stall at sports fair in Fresher's Week! Our lovely exec will be there for a chat and to answer any of your questions, so please come and find us if you're interested in joining the club. We hope to see you soon!
Related Posts