Warwick Arts Centre's new theatre space, that was named 'The Goose Nest' after a 63.5% in-favour vote conducted by the SU, will officially open on 7th October 2017, in time to host performances scheduled for the first term of the year.
The introduction of the new theatre space followed plans to renovate the performance studio spaces in the Arts Centre, areas of the building that are invaluable to a range of on-campus groups such as Warwick University Drama Society (WUDS) and Warwick's extensive variety of musical societies.
Situated at the heart of the University of Warwick, is the largest of its kind in the West Midlands, making it an important part of the community within and outside of the University.
Among the crowds that visit the University every year in order to enjoy the variety of entertainment hosted in this venue, are high profile figures in the performance industry, such as Russell Brand, and Great British Bake Off's Sue Perkins, who both performed at the Arts Centre earlier this year.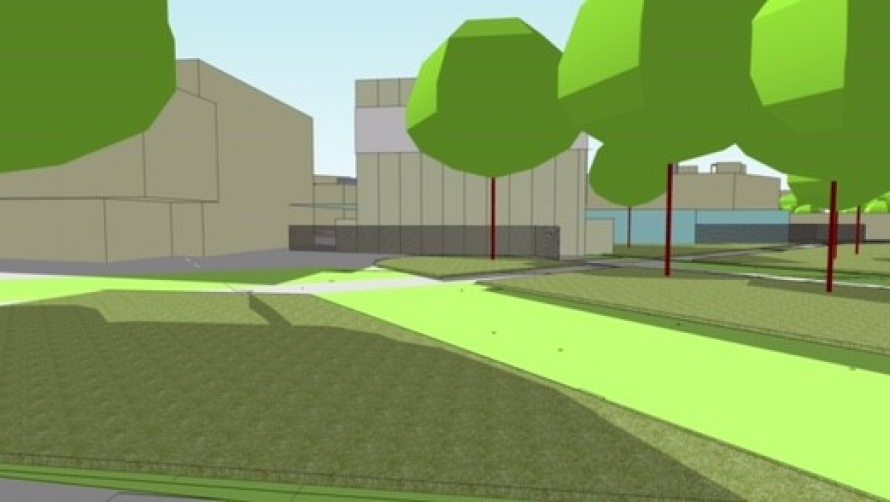 A digital rendering of 'The Goose Nest' Image: Warwick Arts Centre
Major renovations have taken place throughout the Arts Centre's history since its foundation in 1965, the most immense of which took place in 2000, which saw the Butterworth Hall temporarily close its doors to welcome a multi-million refurbishment.
A second-year English and Theatre Studies student praised the Arts Centre for preparing students for their futures in the industry by providing: "a flavour of a bigger space, bigger visions, and a bigger audience".
For years, Warwick Arts Centre has been supporting aspiring student performers, by presenting and hosting nine student productions each year; this includes Warwick Classics Society's annual participation in the Ancient Drama Festival for Schools, for which they wrote and performed Greek playwright Sophocles' Antigone in Spring this year.
The students and staff relying on the Goose Nest's facilities for the nine-month period it is in use, provide a strong case for this being the most highly anticipated renovation the Arts Centre has undergone in recent years, which will undoubtedly add to the vast history of entertaining both the local and national community.
Related Posts