What's Warwick 5-a-side all about then?
UW5 is the University of Warwick's largest sports club with in excess of 900 members. The club runs six ladder leagues during the year, with 25 teams per ladder. The club provides a platform for students to utilise the university's professional level sports facilities with almost half of next years games being played on the new 4G pitch being built at Cryfield.
Within UW5, all players can participate in matches on a weekly basis. Teams are also given the opportunity to qualify for either the Champions League, Plate or Ladder competitions dependent on their final position at the end of the Easter term. The club also organises a cup competition and tournaments throughout the year, with our yearly Freshers Tournament (which will hopefully take place during the weekend of week two) in its final stages of preparation.
What's the standard like?
One of the main factors behind the five-a-side club's enduring success is that players of all abilities can, and are encouraged to, get involved. There is a wide variety in the standard of teams participating, with there being a mixed bag of society, flat mate, friends and even free agent teams. The ladder format of the leagues caters for all levels, so while the Cristiano Ronaldo wannabes compete together, the Titus Brambles do battle as well.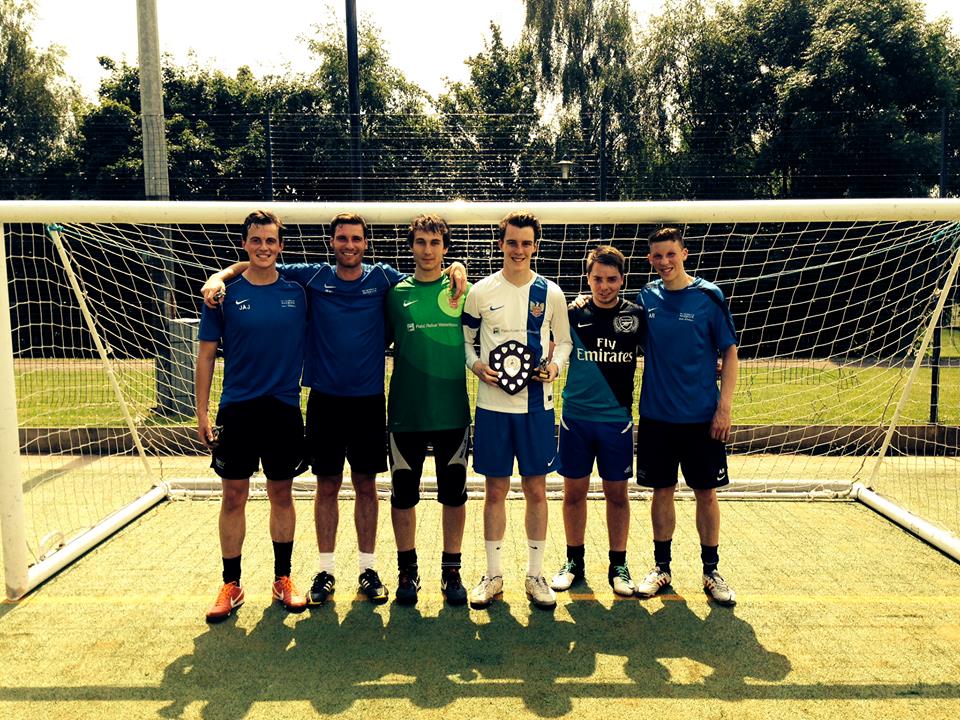 How often are games played?
Each team has at least one game per week where they can challenge or be challenged on our website by other teams in their ladder depending on their result in the previous week. However, throughout the year there are also cup competitions which provide other opportunities to play more games. Furthermore, we also have a Friendly match feature on our website whereby teams can play additional friendly matches against each other. Games can be played on almost every weekday, so there is literally no excuse for not getting involved!
How can I join up?
Come find us on the Piazza during arrivals weekend, or at the Sports Fair. You can also check out our website, our Facebook page and our page on the SU website, where you can sign up and make a team before the new season starts in week 3!
Facebook: www.facebook.com/Warwick5aside
Twitter: @UW5aside
Website: www.UW5.co.uk
Sign Up: https://www.warwicksu.com/sports/clubs/fivesidefootball/
Related Posts