Breaking new records was the theme of the Warwick Chess society at the annual BUCA Championships; the top university chess event in the country with over 200 participants and 25 Universities.
After a hugely successful year reaching almost 130 members, the Society fielded a record of seven teams with a total of 30 players for the University Championships. 20 individual board prizes were won, as well as 20 players leaving with a team prize.
Warwick last won the Championships in 2002; this time Warwick not only took the Championship title, beating Oxford, Cambridge, and Imperial, but won in all four Divisions – a first in BUCA history. The Warwick VI team even took 3rd Place in Division Four. This performance qualified Warwick to enter a regular and women's team for the European Championships, which has been kindly supported by the SU.
Thomas Thorpe (Vice-President) said, "We were very delighted by the Society's achievement and our efforts to widen participation. On one hand, our First Team had an International Master, two Federation Masters, and a Polish National Master, but on the other, a third of our players were beginners or first-years".
National prowess aside, Warwick recently won the local Coventry and District League; the Society currently runs five teams in the League playing every week, catering from beginners to masters. Over the course of the year, some of our members have attended major international chess festivals and events in London, including the London Chess Classic, and 'Pity the Fool', a LBC event at York Hall, featuring a charity chess-boxing bout between Ukip MEP Jonathan Arnott, and Lib Dem activist, Toby Slowby. Chess-boxing is an exciting sport with alternating rounds of chess and boxing.
Being able to support our players, especially beginners and Freshers, to participate in national and international events across the country is not easy. Despite 107 countries in the world recognising chess as an 'official' sport, British Universities and Colleges Sport presently does not, hence grant funding has always been difficult to secure – limiting opportunities for our members.
However, Jonathan Robbins (Treasurer) adds, "We would like to thank the SU Development Exec for their financial support this year, as well as the Coventry Chess Academy, and Optiver, who have helped make this year an incredible success".
With more sets, clocks, and teaching aids, the Society not only runs a Beginners' Course and the ChessTalks speaker series, but members volunteer weekly at the local Coventry Chess Academy, and Grange Farm Primary School – recognising the link between playing chess at a young age with academic achievement and social mobility. Diversity, outreach and welfare has been a key focus over the last two years, recently electing two new Outreach and Welfare Officers.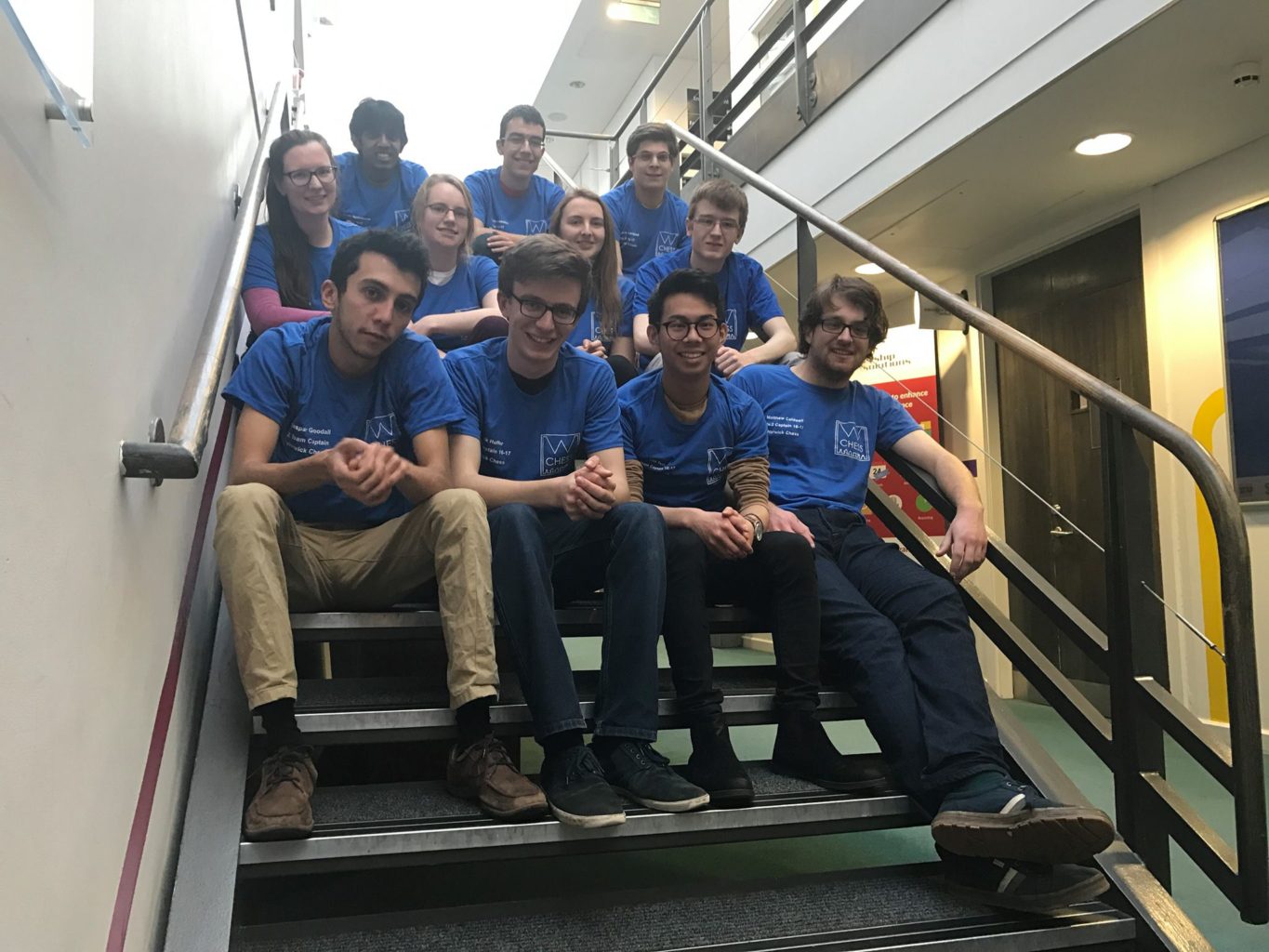 From chess master to beginner, Skool Days to laser quest socials, the Society is an inclusive place for everyone. If you are interested in joining or finding out more, weekly Clubnights (for casual training, or our speakers) runs every Thursday OC0.04 from 7.30 to 10pm.
Related Posts