Whilst Warwick is notorious for the 'bubble' reputation, there are plenty of societies desperate to help students escape the monotony on campus and jet off somewhere amazing for the summer. So, why not consider one of these travel opportunities next year?
Volunteer with Warwick in Africa
Warwick in Africa take a group of students to spend four weeks in Ghana, or six weeks in South Africa or Tanzania, to teach Maths or English. You have to raise £1,000, but travel, accommodation and vaccinations are paid for partly by Warwick in Africa and partly by money raised by previous students. Compulsory training days are also held beforehand.
Charlotte Spear, a first-year English student, who will be going to two schools in Mtwara, Tanzania this summer said: "I chose to do it because it seemed like a genuine programme to make a difference, rather than just a holiday, which some other volunteer opportunities sometimes seem."
"I love English and Africa is my favourite place in the world, so it seemed like the perfect opportunity!"
Start Up Project in Egypt with AIESEC Warwick
AIESEC is the world's largest non-profit, youth-run organisation in the world, working with 2,400 universities worldwide, offering students global internship and volunteer exchange experiences. The Egypt Unicorn Start Up Project is for eight weeks in Egypt, and will help students understand the running of an entrepreneurial venture.
Teach in India with the Warwick Laksh Programme
It was an amazing opportunity to truly make a difference to individuals, whilst experiencing a new, dynamic culture.
Students will be visiting the Laksh farms in rural India, as part of a project offering extra-curricular classes in Maths and English to over 500 local children from underprivileged backgrounds. There are 12 places, and the project runs across three months.
One participant said: "I chose this project as it was an amazing opportunity to truly make a difference to individuals, whilst experiencing a new, dynamic culture."
Project Care
This group runs annual trips to Bhuj and Manali in India, to work with children with varying disabilities. They raised £26,000 for Careducation last year.
"It runs on zero administration costs which means all the money raised for the charity goes directly to the grass roots of the cause, and employees or volunteers pay for all their own costs."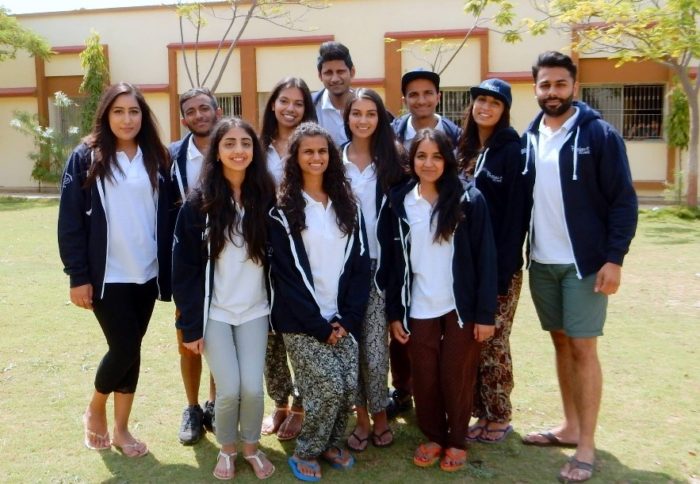 Summer schools with World@Warwick
10 students get to travel to the International Summer School at Renmin University, Beijing each year. The programme focuses on teaching students the Chinese language and aspects of Chinese life and culture. Applications close on 24th March.
Run, cycle and climb with RAG
RAG is about more than just a week of embarrassing your mates during lectures. Warwick RAG organises several summer challenges, such as the Kilimanjaro Trek, Machu Picchu Trek and the London to Paris Cycle.
Challenges Officer Max Johnson said: "They provide a lifelong memory, pride in what you have achieved, plenty of transferable skills and friends for life!"
In order to make the best memories during your summer travels, always ensure you are travel aware, by following FCO Travel on Facebook and Twitter, and checking their website for live updates about your destinations.
Related Posts