Porto is often overlooked in favour of Lisbon, but this city has a lot of charm and heart. It is a small city, and whilst hilly, it is very easy to get around. Most attractions are within easy walking distance. Accommodation, tourist destinations and eating out are also relatively inexpensive, making Porto an ideal student getaway.
Getting there: Flights from London are a little over two hours and are very reasonable, especially outside of the summer months, when the city is still warm and light enough to explore.
9am: Breakfast time! There are many small local cafes with an abundance of pastries for around an euro or less each. Pastel de nata (Portuguese egg custard tarts) are a must-try and can be found almost everywhere around the city!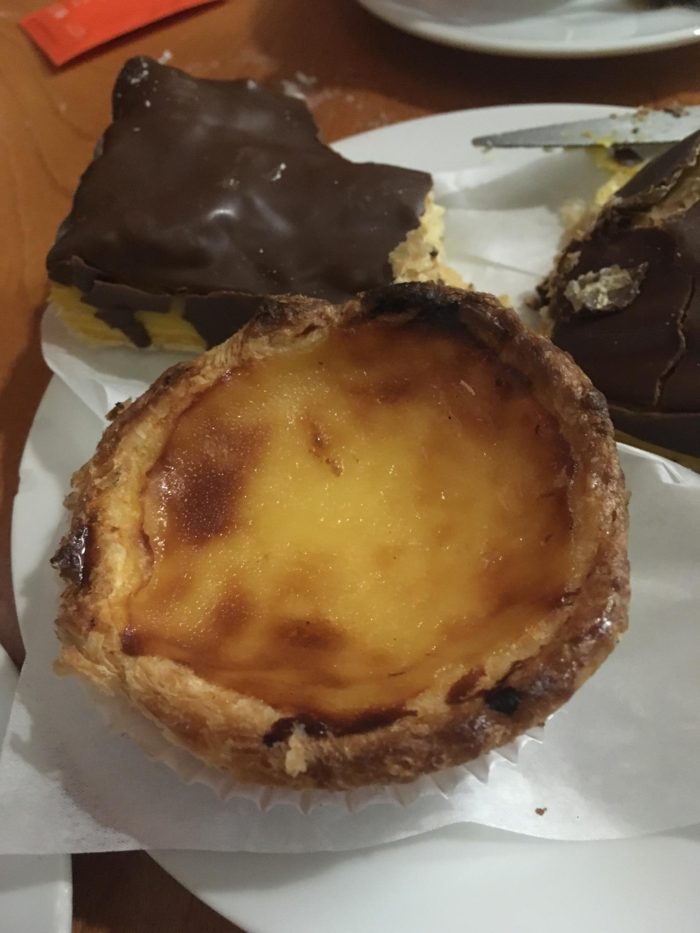 10am: After your breakfast, I would recommend visiting the Clérigo church. The church itself is beautiful and has some interesting exhibitions, but the real star is the tower. If you climb to the top, you get amazing views over the whole city.
11am: After you have taken in the views, I would recommend visiting the Livraria Lello bookshop. It is one of the oldest bookshops in Portugal, and considered one of the most beautiful in the world. In fact, J.K. Rowling lived in Porto teaching English in the early 1990s, and it is said to have inspired parts of Hogwarts!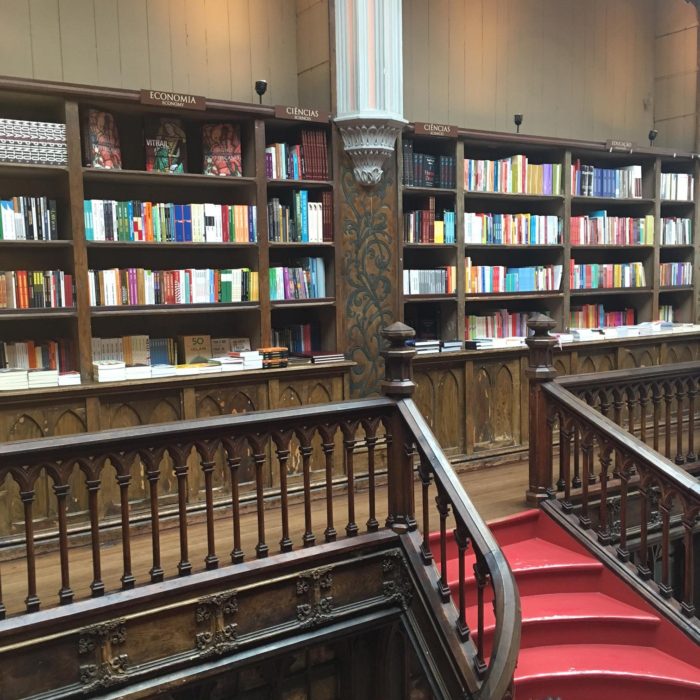 On your way back down through town, don't miss the Avenida dos Aliados, where you can find some beautiful fountains and statues, but most notably, giant blue letters spelling Porto, which you can sit on and pose for an obligatory selfie!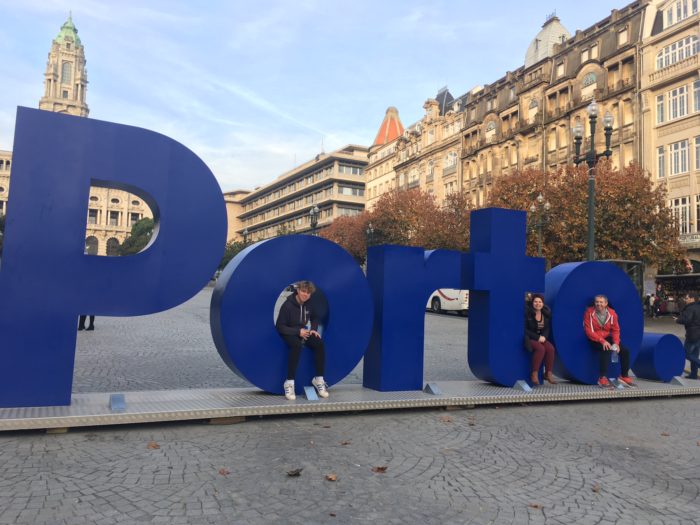 12pm: All this exploring probably means you want to stop for some food around now. I would recommend you try the traditional Porto sandwich called the Francesinha (although not if you are vegetarian or deeply health-conscious). It is traditionally made with cured ham, Linguiça (smoked cured sausage), fresh sausage, and thinly cut steak or roast meat. The entire sandwich is covered with melted cheese and a hot thick tomato and beer sauce, and is usually served with chips. It sounds rather disgusting but is actually weirdly good.
2pm: After lunch, walk along the Douro riverside admiring traditional boats and colourful tiles adorning the buildings. Wander through town up to the Sé Cathedral, perhaps stopping to buy postcards or souvenirs. The views over the city from here are beautiful, and inside the cathedral itself is also worth a peek.
Next, cross the top of the Ponte de Dom Luís I bridge. You get amazing views up and down the Douro River and can really understand Porto's influence as a trading port. Take the Teleférico de Gaia cable car back down to street level, passing over the rooftops of the many port houses on this side of the river.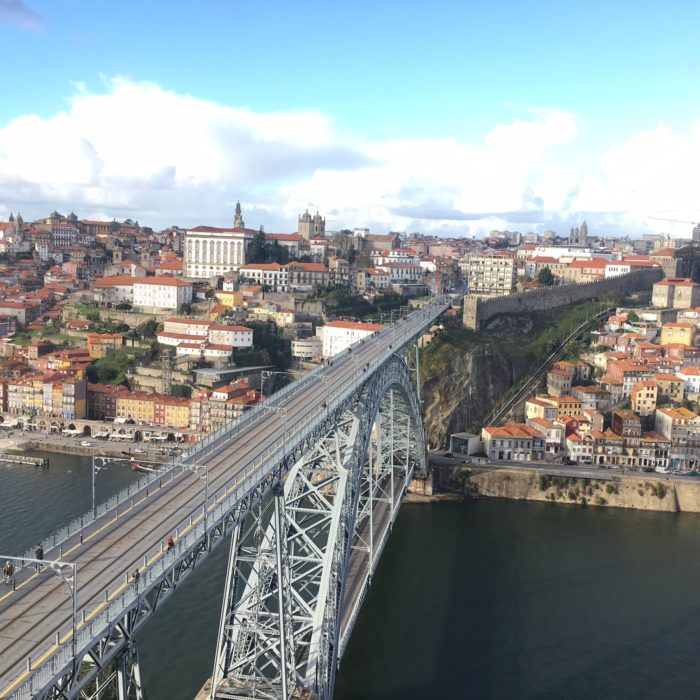 3.30pm: Stroll uphill through the cobbled streets towards the port house of your choice. My family went to Taylor's and took a tour around the cellars, featuring a barrel of port that was probably big enough to swim in. You learn about Porto's history of trade and producing fortified wine, how port itself is made, and get to taste some at the end!
Once you are done, head back down the hill towards the riverside again. You can cross the Ponte de Dom Luís I bridge on the lower level. If you have a return ticket for the cable car or fancy more uphill walking, go back up and cross at the top of the bridge again.
6pm: At this point, you might be feeling a little weary of walking around, so I would recommend having a ride of one of Porto's famous heritage trams. If you take the number 22, it does a loop of most of the famous sights in Porto, giving you a different perspective of the city, and a probably much-needed rest. If somewhere you pass catches your fancy, why not take this time to do a bit of general exploration before dinner?
7.30pm: Time for food at the restaurant of your choice and perhaps some after dinner port? You might have gotten a taste for it by now!
All images taken by Beccy Willmetts. 
Related Posts