The University of Warwick's new Teaching and Learning centre celebrated its topping out ceremony on 4 May, a year on from the start of the build.
A topping out ceremony is recognition of the final phase of roof construction on a building.
The new centre will contain the biggest lecture theatre at Warwick, with seating for 500. As well as that, there will be several smaller classrooms, another lecture theatre with 250 seats and a large social space.
The project has been in the pipeline for several years, though the construction started last year. The construction will finish on 22 September 2016, although the 500 seat lecture theatre will be open at the start of term as the space is required for timetabling.
The steering group involved in the inception of the project wanted a building that was open and spacious, as well as lit using natural light. Materials used in the building of the centre match other prominent buildings on campus, such as the sandstone cladding matching that of the Arts Centre.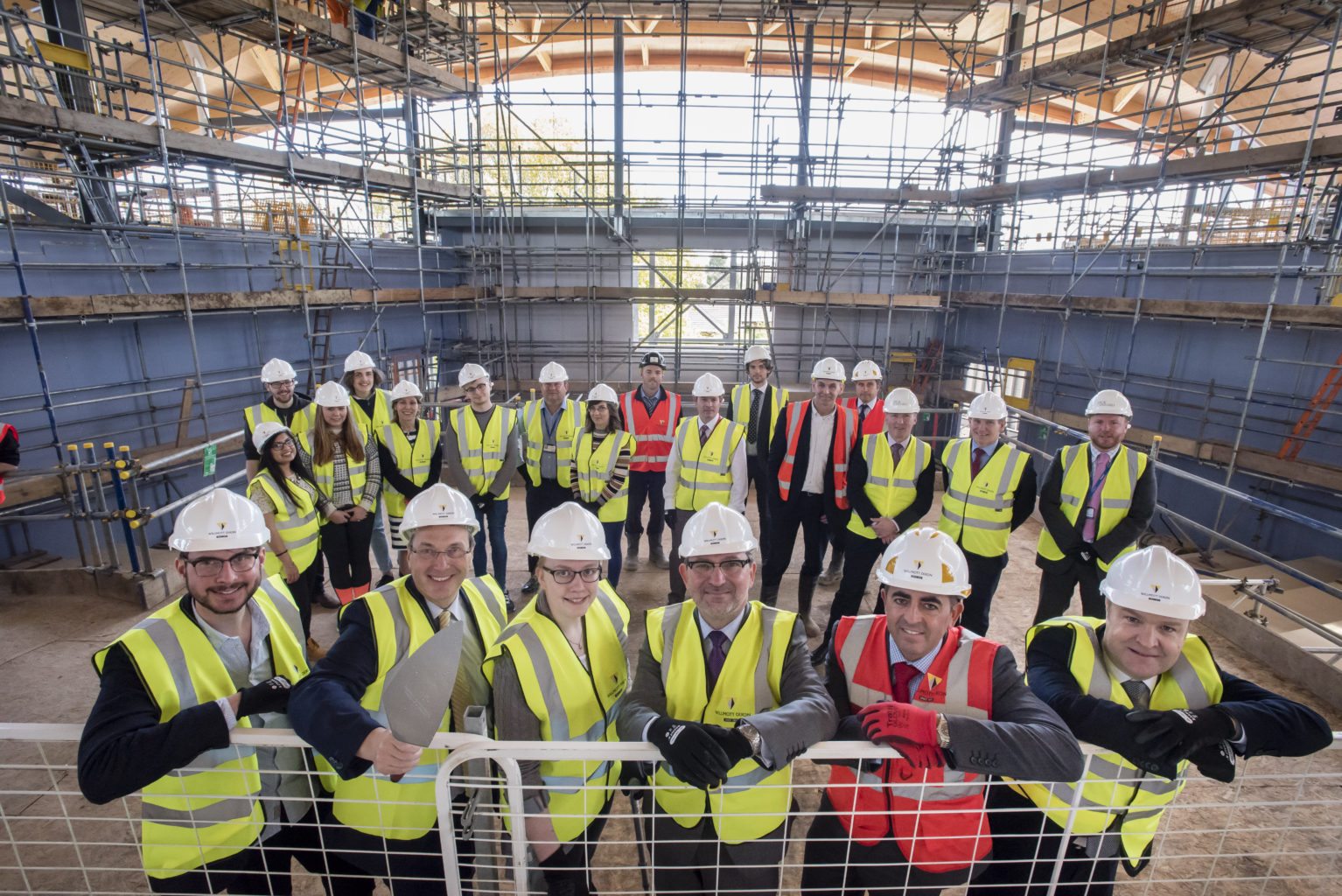 Tour of Construction Site Image: Warwick Media Library
An important consideration for the steering group was that this is the first inter-departmental building on campus, with no specific leanings to one subject area. The centralised choice for the location of the learning hub reflects this.
Stuart Croft, vice-chancellor at the university, repeated the overall aim behind the centre during his speech to those who attended the ceremony; "For our students – for our education".
He adds that the building is architecturally "outstanding, with cutting edge facilities to help with teaching, learning, academic study and our huge range of societies."
Charlie Hindhaugh, Education Officer and Deputy President of the Students' Union, commented: "The new Teaching and Learning building is impressive, and I'm looking forward to the first student-facing building in a good while opening.
"I think it will make a big difference to students – not least in re-emphasising the importance of teaching, along with research, at Warwick."
Related Posts