You've just been dragged back to uni away from the remnants of chocolate eggs and roast dinner, and into your (probably cold) university accommodation. I feel you. I don't want that for you, no-one does. If, like me, you aren't quite ready to give up that thing called 'fun' that you may have been experiencing in these past few weeks or maybe the past two terms just yet; if you are putting off that dive into the terror of exams and deadlines, then guess what? The Flatpack Film festival is being held across Birmingham this month. From 19 to 24 April, get ready to immerse yourself into a world of innovative and imaginative films, music, and works of art. Acclaimed BFI film magazine Sight and Sound has described it as "a treasure trove of a festival," and I can guarantee you've never seen anything like it before. Best of all, most of the festival is free and you can choose to stay for one hour or all day, so you always have time to take a break from studying and 'free your mind' (paraphrasing Morpheus from the The Matrix).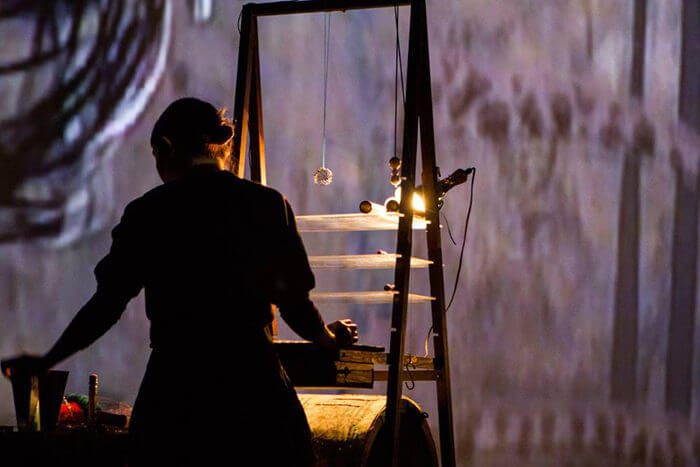 The Flatpack Film Festival includes short films, documentaries, workshops, exhibitions, installations and action spaces. If none of that has caught your eye, they are even throwing a party – and not just any party either. It's a free 'full moon party'. May I repeat – FREE. Anyway… if parties aren't your thing, don't worry, Flatpack have got you covered. How about attending a 'Blind Cinema' viewing of a film that no-one, except the filmmaker, Brit Hatzius, and her young narrators will ever see. When you enter the cinema you are blindfolded and the only thing you can hear is the movie's soundtrack and the film narrated by a group of schoolchildren sitting in the row behind you. Or, if you are an aspiring film-maker, the BFI's Film Academy Talk and Networking event which could land you vital, and possibly local connections in the film industry may take your fancy. If you feel like soaking up some culture and history, check out the documentary 'Original Copy' about one of Mumbai's last surviving painters of cinema hoardings.
As we're all students here (and if you're not it's still a bargain), you also get to see all five of the Competition Shorts Programme for just £20, which is a lot of amazing short film action. To give you a taste of the programme. here is a rough outline of just a few of the innovative creations on display, a lot of them are even UK premieres – so you guys are some of the first to see them! Doesn't that make you feel special? Journeys is a selection of short films pushing the boundaries of what film is, and what it can achieve. Film makers like Adrian Flury and Peter Tscherkassky used hundreds of images from archive and digital footage to create a fast paced journey through places, producing a film that forces you to examine the footage in ways you never would have before. You also get the pleasure of admiring the works of animators, such as the stop motion animator Ainslie Henderson, and the new National Film and Television School talent, Simon Cartwright.
Flatpack is home to talent, imagination, and fun and is an awesome way to lighten those third term blues.
For a full events schedule, click the link below:
http://flatpackfestival.org.uk/events/list/
To know more about the festival, click the link below:
http://flatpackfestival.org.uk/  
By Robyn Guthrie
Related Posts