What book are you reading at the moment?
I've just started A Little Life by Hanya Yanagihara, which is a serious doorstopper of a novel at over 700 pages! It was shortlisted for the Man Booker Prize this year, and follows four friends in New York and the struggles of one of them in particular, Jude.
I'm only about a hundred pages in, but it's so dark and I absolutely love it. It's gripping and I'm so glad, because the book I read just before disappointed me (Annie Proulx's The Shipping News). I've been lugging it to campus so I can read it on the bus, which also means I don't need to bother with the gym. Win-win.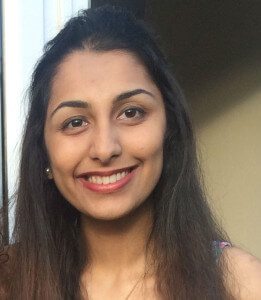 Who is your favourite literary character?
This is a hard one – Hermione Granger immediately springs to mind because I could so relate to her nerdiness and love for books, as well as her bushy hair! I love what she stands for and the fact that she never compromised who she was. Plus, I just want to be Emma Watson generally. I also have a real soft spot for Minny in The Help, she's headstrong, brave and sassy despite her very difficult circumstances – I really admire her.
What is the first book you remember reading?
I remember being obsessed with the Kitty books by Bel Mooney and Roald Dahl (unsurprisingly I loved Matilda, and also The Witches). There was also a book my Dad bought me that has really stuck in my mind called City of Stars by Mary Hoffman, and of course anything by Jacqueline Wilson. Before those though, I remember reading the Mr Men collection – Mr Messy was my favourite.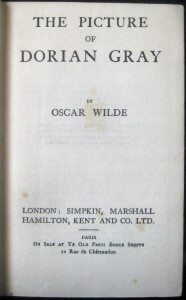 What is your all-time favourite book?
This is like Sophie's Choice (which I haven't read, but I imagine having read it would only make this question even harder). I've whittled it down to: The Help, The Picture of Dorian Gray, Harry Potter, To Kill a Mockingbird, The Bell Jar and The Catcher in the Rye.
I'll go with The Picture of Dorian Gray because I only read it earlier this year for the first time and it's so imprinted on my mind. It's beautifully written and layered, and I'm fascinated by the character of Dorian.
If you wrote an autobiography, what would be the title?
Title: [Imagine something witty and original here, please.]
Subtitle: 'Your' and 'you're' are not the same.
(That just really bugs me).
Kindle vs. Book?
Books! I get that Kindles are more practical but I just don't care. Nothing beats the moment when you step back to survey your perfectly alphabetised bookshelf (#shelfie) or the smell of a bookshop.
How much is a pint of purple?
I think it's £1.50 or £1.60? I can't remember…I was always more of an Eliminator girl!
---
Image Credits: Header (ursulakm/Flickr), Image 1 (Karishma Jobanputra), Image 2 (David Short/Flickr)