Warwick students gathered on Friday afternoon to protest the recent government decision to carry out airstrikes in Syria.
Following the decision by the British Government to join the coalition of nations conducting airstrikes against the Islamic State in Syria, Warwick's Anti Racism Society organised a protest on the 4 December in front of Senate House.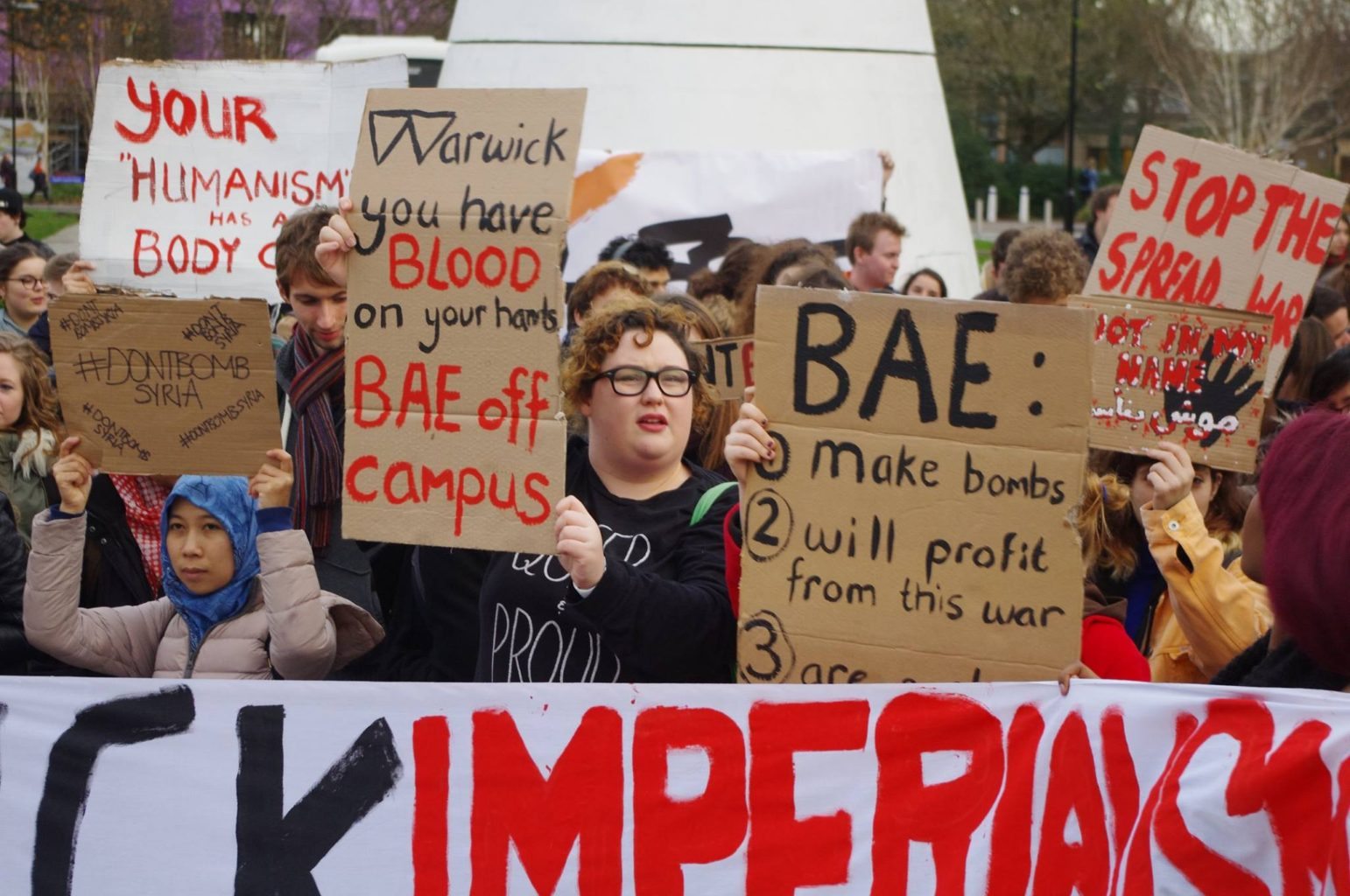 Hundreds of students gathered for the #DontBombSyria demo Photo: Andrea Peters / Boar News
Last week MPs voted overwhelmingly 397 to 223 to authorise military action with the first airstrikes in Syria occurring hours after the decision was made. The airstrikes are focused on the oilfields in eastern Syria and aim to cripple the financial support of the Islamic State group.
In response, a #DontBombSyria protest at Warwick gathered lots of online support and had a large turn-out on the day. Hundreds of students attended the protest to display their dissatisfaction and frustration at the decision to launch airstrikes, citing the impact it could have on the lives of innocent Syrians.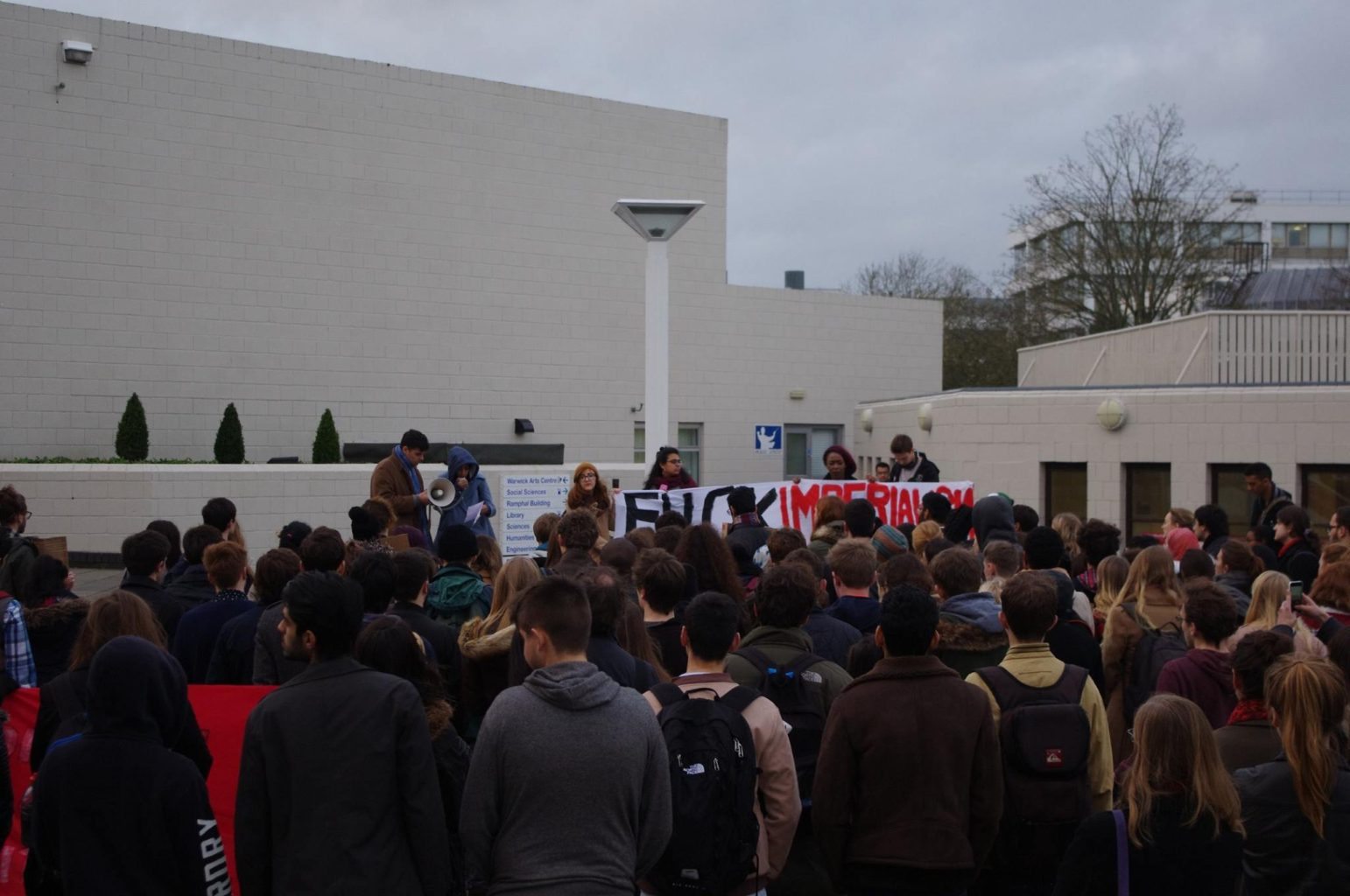 Students spoke out to voice their frustrations Photo: Andrea Peters / Boar News
The Protest began with speeches given by members of the Anti-Racism society that heavily focused on the casualties and loss of innocent Syrian lives that these airstrikes will cause.
Hiba Ahmad, one of the exec members of the society, commented that she felt the protest was needed "to show solidarity with the Syrian people and those across the world affected by these bombings."
Alongside the speeches and the chants, several students delivered poems on the situation in the Middle East and other war torn areas.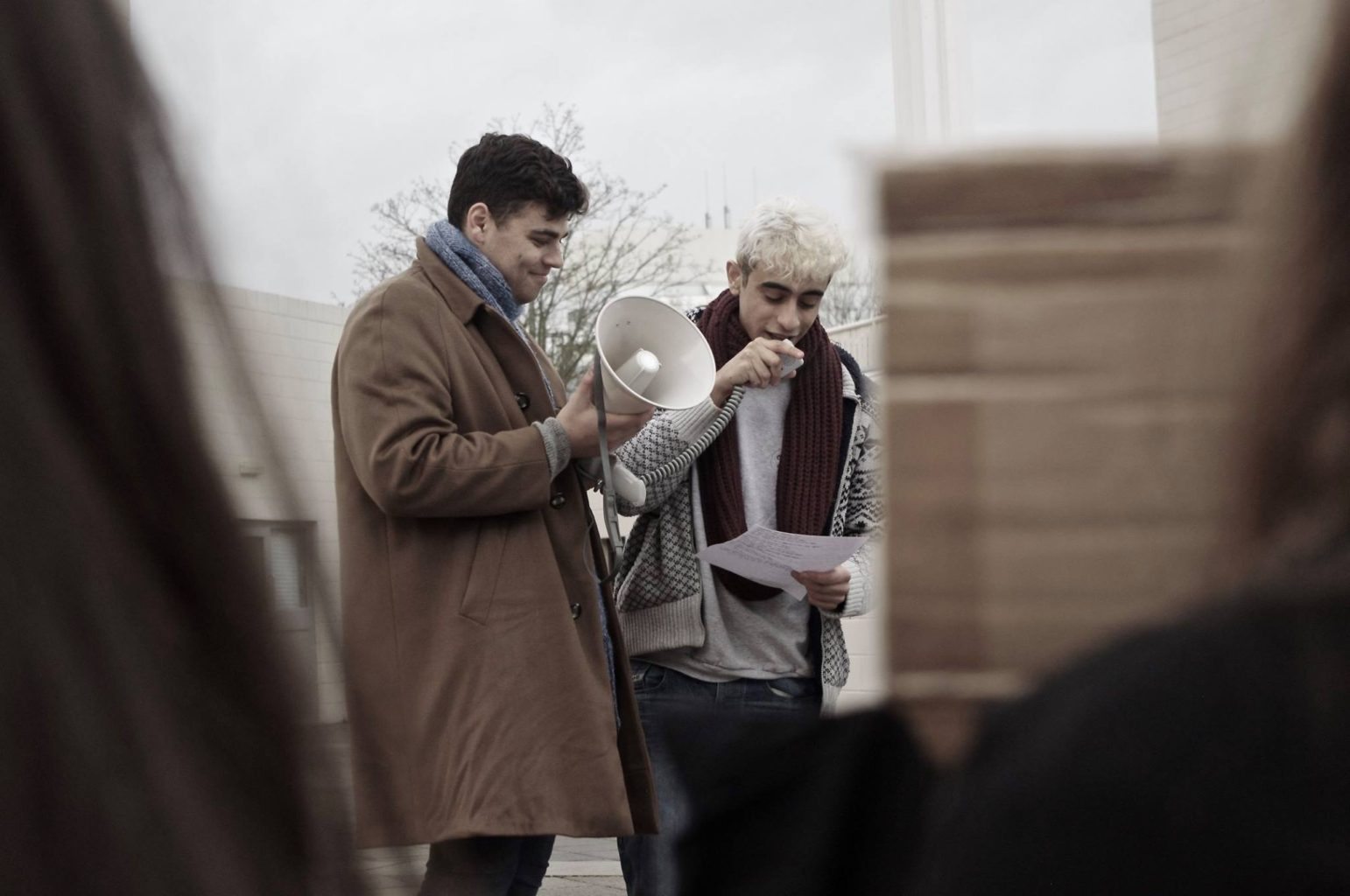 Some students read poems about the situation in the Middle East Photo: Andrea Peters / Boar News
The mood and frustration of the protesters was captivated by these personal poems with loud cheers and applause erupting after every one.
Several other societies were present at the protest including Warwick's Anti-Sexism Society (WASS) and UNICEF on campus, the latter collecting money at the end of the protest to help the Syrian children that are affected by the airstrikes.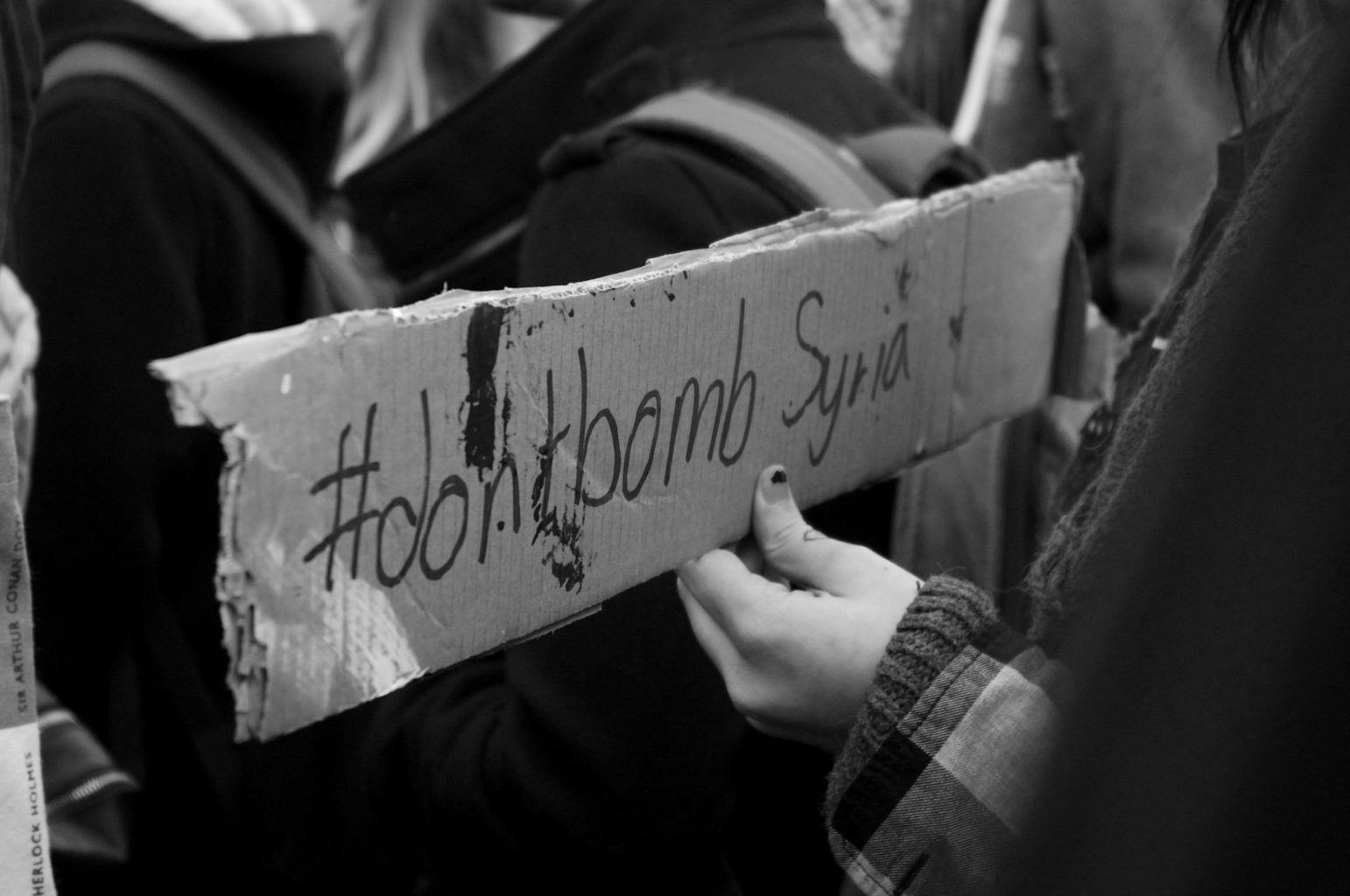 Societies including WASS, Anti-Racism and UNICEF joined the protest Photo: Andrea Peters / Boar News
Lily Pickard, Co-President of WASS, attended the protest, she said: "It's important for liberation societies on campus to support each other, so aside our genuine believe in the aims of the protest itself, WASS were also there to provide support and solidarity to WARSOC"
She added: "an estimated 80% of the 50 million people affected by violent conflicts, civil wars, disasters and displacement are women and children, therefore WASS has a vested interest in this new conflict: we need to stop adding to this huge number of affected peoples, and offer support and refuse to those – especially women and children who struggle to provide for themselves as it is – who have already had to flee."
Related Posts