Recently, Warwick UNICEF held their annual sponsored twenty-four hour fast.
Everyone taking part had their last meal at Varsity at 7pm on Friday 20 November and broke their fast following the countdown at 7pm the following day.
The fast was held to raise money for their Yemen Crisis Appeal, so that supplies can be provided to those affected.
Record-breaking £9,000 raised
Yemen is in the midst of a humanitarian crisis with over 1.7 million children who are at risk of malnourishment. There are shortages of food, as supplies are depleting.
Following a talk on the first night, a variety of events were held on Saturday 21 November.
Several performances took place as well as a salsa class, a talk from a guest speaker and a Yemeni student, icebreaker challenges and a quiz.
The night ended with a countdown where certificates were handed out to all participants.
There are about 10,000 children in Yemen who are hungry every day. I want to appreciate what I have."
Joshua Halliley
This year, Warwick managed to break the fundraising record of every UNICEF on campus throughout the country, as well as their own record from last year, raising a staggering £9000.
The success does not end there as UNICEF UK has also sent out an email to promote FAST24 as a national campaign, which was initiated by Warwick.
Here are some comments from a few people who took part in FAST24 this year:
Nivha Keshav: "I wanted to take part in FAST24 because it seemed like a really good initiative they were taking up. I didn't want to do something that was restricted to the campus itself, I wanted something that had a global outreach.
"I've been bucket collecting for this event over the past 3 days, and that's been really good, we've been trying to talk to as many people as we could.
"The fact that we're not eating anything for one day really scares me, but then if you think of the children in Yemen who are not getting food, you feel like it's not really anything compared to what they're going through.
Joshua Halliley (Film & Literature): "I feel an inherent human connection, so I feel affected by the issue – we are one world, it doesn't matter that they are on the other side of the world."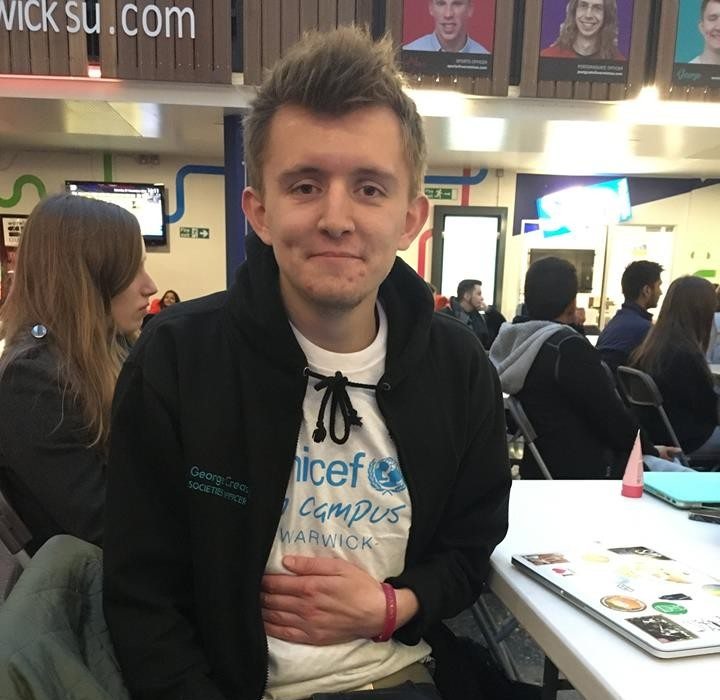 Image: Warwick U.N.I.C.E.F. on Campus / Facebook
Abbey Winfields (History): "I probably underestimate the challenge, I keep thinking it'll be quite easy, but I think it'll be tough.
"It's for a really good cause, not a load of people know about it, and it's only 24 hours of my life that I have to give up, while 50 pounds can give someone two months of food and make a massive difference"
Sahar Aslam (Biomedical Science): "As a Muslim who is no stranger to fasting, the idea of participating in Warwick UNICEF's 24 hour fast was definitely an appealing idea.
"The Yemeni crisis is something that really strikes home in the sense that it is our brothers and sisters in faith who are suffering, and I believe it is our duty as human beings to help those in need of aid.
"The fast has been a humbling and heart-warming experience – we were fasting for food, not fear, as the motto goes."