First year is stressful, but we promise that you'll come out the other side
Sohini Kumar, English Literature and Creative Studies
Give yourself time to learn.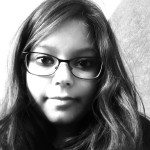 Welcome to Warwick! If you're studying a subject with lots of reading and essay writing, here are some of my tips to help you through your first year assignments! Split your reading over multiple days. Set goals and reward yourself. For example, read five pages and take five minutes' break. Repeat. Don't try to to read everything. Give yourself an aim. Are you reading to understand, or to critique? Your aim determines how/what you read. Don't take notes as you read. Read a page or section, then summarise the relevant parts in your own words. Look through your notes, adding your own ideas and questions. You will get lots of ideas through readings, lectures and seminars. Look through your notes to process and remember what you learnt. When you start writing essays, you will have a foundation to build upon. If you find something interesting, read up on it. You don't have to wait for instructions or deadlines. Use independent study to its full potential. If you have writer's block, just put all your thoughts on paper. It is better to surpass the word count than to struggle to reach it. You can always edit later. The writing style at university is different to what you're used to. Don't feel disheartened if you don't immediately get the grades you want. Give yourself time to learn. Remember, you can attend workshops to learn skills like speed reading, academic writing and much more. Good luck!
Cedric Conboy, Law
If you work consistently there is no need to fear failure.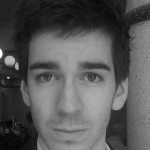 Recently, I was playing scrabble with a friend from Cambridge. We both chose challenging degrees, hers history, mine law. It is perhaps unsurprising, therefore, that when we looked at the board at the end of the game, it was littered with words such as 'cry' 'woe' 'fear' and 'sorrow'. I won, by the by. This will be the most difficult year of your life. Juggling the enormous workload, clinging to the last vestiges of your social lives and all the while having to cook, clean and wash your own clothes. Some of you will have never lived away from home. The introduction to university life has been dubbed a "baptism by fire". And that is precisely what it is. It shall burn. At the beginning of the year, you shall be told that a 40 hour week is expected. If you take that advice and follow it, you will have no problems. Take it from someone who didn't heed this golden piece of advice; work 8 hours a day with a breaks for snacks and lunch, and you'll prosper. You won't have to pull all-nighters in the third term. If you pace yourselves; work consistently and get a decent amount of sleep, you will have no problems. There'll be a lot of work, and it shall be soul destroying, but if you work consistently then there is no reason for you to do badly. Best of all, none of it counts. That's right, your first year doesn't count towards your final grade. You must pass (40%) but otherwise there is no obligation for you to do well. Other than the social obligation to beat your peers. All said and done, a degree from Warwick is worth its weight in gold. Always remember that if you work consistently there is no need to fear failure.
Tobi Enaigbe, Engineering
Try not to skip any mandatory tests for a quick trip to Amsterdam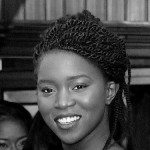 Go to ALL the lectures, missing one on Monday morning can quickly turn into missing all lectures on Monday, Tuesday and Wednesday entirely. Before you know it it's the end of the year and you can count how many lectures you attended on one hand. You're then left to have to scramble lecture notes from all of your coursemates.True story. Do your tutorial work, and go to your tutorials. They're your department's way of actually trying to help you. It can seem tempting to lie in/do absolutley anything else, but this is valuable time for you to ask all of your questions and clarify things that you learnt in lectures. If you make sure that you attend your tutorials then exams and assignments will be much less painful. Keep on top of all your work (lab reports, coursework and lecture notes) or risk several 3am breakdowns. It's better to take a little extra time to make sure that everything is organised and where it should be early on instead of tearing your desk apart searching for a lone scrap of paper with the most important piece of information in the world written on it. And lastly, try not to skip any mandatory tests for a quick trip to Amsterdam, because you will get a zero. Don't be so hard on yourself. This is your first year and there's a reason that it doesn't count towards your final grade. Make mistakes! Your first grades may shock you but don't get upset or demotivated. Treat everything as an opportunity to develop and make sure you ask your tutors for really in depth feedback so you can improve. Have a great first year!
Related Posts