Games – The sheer scale of competitive gaming already rivals traditional sport
Willem Garnier
For a few years now, a new type of competitive sporting event has been gaining a high amount of popularity: eSports. But can video games ever be considered sports?
First of all, let me make it clear that eSports are now definitely a professional discipline. Maybe not so much a few years ago, but the world of eSports and competitive gaming has experienced a huge popularity boom recently, leading to top 'athletes' being more than able to make a solid living out of video games.
Don't get me wrong, eSports aren't quite Football yet. While the top gamers are indeed able to make huge amounts of money, they still heavily rely on tournament winnings to do so, and while those not at the very top level might still get a salary from sponsorships, they're definitely not set for life.
More and more teenagers and young adults are quitting their jobs or their studies to fully pursue careers in eSports, and they have good reason to do so. Just this August, Dota 2 tournament The International 5 boasted a prize pool of over 18 million dollars. The League of Legends World Championships not only pay out over 1 million dollars of salary, but the teams themselves receive money from both the game's developers and their own sponsorship deals, from companies including SK Telecom, Red Bull, Nissan, and Coca-Cola. The International already has more prize money available than the Super Bowl, the Baseball World Series, the World Series of Poker, or even the FedEx Cup.
eSports are now definitely a professional discipline; the world of competitive gaming has experienced a huge popularity boom recently
If money and professionalism aren't the problem, then what's making people so apprehensive towards calling professional video games a sport? Do video games not require enough skill to be considered a sport? While that may be true for casual gaming, you can't just button mash your way to victory against professionals. Gaming pros have so much mechanical skill and hand eye coordination that their timing is perfect to the millisecond. Top level games usually boil down to a show of strategy, as it is incredibly rare for any of the top pros to make a single mistake.
I guess it comes down to the physical aspect. Typically, for something to be considered a sport, it needs to be at least somewhat physically demanding. And that's fair enough. I could try and argue that gaming requires a lot of physical dexterity, that button presses need to be really precise and really fast or that it's very common for professional gamers to injure their wrists or their backs from extended gaming sessions. These are valid points, but, realistically, we both know that gaming is not as physically demanding as "traditional" sports. And it never will be. Perhaps that's why professional gaming is being labelled as eSports rather than just sports, because we all know that they're missing the physical aspect which many people closely associate with the word "sport".
I think competitive gaming can be considered a sport, but perhaps that's up to your interpretation of the word and its implications. Nevertheless, gaming is now professional, demanding, and generally fun to watch, with more and more outlets beginning to broadcast video game tournaments. Gaming has a huge audience of passionate fans, and even if it isn't your thing then I hope you can still accept that some people really do love it just as much as you might like Football, Rugby, or even Ultimate Frisbee.
[divider]
Sport – Gaming lacks the physical discipline to ever be truly classed as a sport
Sam Nugent
There is little doubt that competitive video gaming, otherwise known as eSports, has become big business in the technologically advanced world in which we live. Indeed, it is estimated that close to 72 million people tuned in to watch some form of televised eSport competition in 2013, spreading across the globe as a unifying and enjoyable experience for those with a passion for gaming.
But the use of the suffix 'Sport' was always going to raise issues, as the financial and social advantages of official classification as sport have the potential to take competitive gaming to the next level. However, this does not, and should not, come easily and is a primary reason why 'traditionalists' such as myself believe that sport should be protected, and that video games have no place within this category.
What classifies a 'sport' is of course a thorny issue, but it's widely accepted that a sport is either primarily physical (such as athletics), primarily motorised (F1), primarily co-ordination based (billiard sports) or primarily animal-based (equestrian sports).
This becomes problematic when one begins to argue that "sports of the mind" (such as chess and eGaming) are equally valid, or that gaming requires no less co-ordination or more physical fitness as golf or motorsport. But a golfer must use their body to exert precise amounts of physical energy, and it is imperative that a driver remain in peak physical fitness so their heart does not explode at 200mph. Gaming and chess involve neither of these, and whilst they require vast amounts of skill to excel at, this is why they are not sports. Countdown is not a sport, and neither is gaming.
It's widely accepted that a sport is either primarily physical, primarily motorised, primarily co-ordination based, or primarily animal-based. Gaming has none of these.
The national funding that is awarded to the governing bodies of activities classified as sports is thinly spread as it is, and to take away from other sports to give to gaming would exacerbate this problem, particularly in Britain. We live in a time when the national teams of our two most popular sports in football and rugby cannot progress beyond the group stages in a major tournament. Sports coaching across the disciplines is in need of expensive reform from grassroots level through to the very top, and there is simply no place for funding in an untested, and ultimately expensive, activity such as gaming.
Classifying eSports as a sport has practical disadvantages as it gives smart-aleck teenagers an excuse for laziness and lack of exercise in a time when physical activity is already in decline. Initiatives that look to combat childhood obesity such as Michelle Obama's Let's Move aim to get children and adults alike playing sport and exercising for at least one hour a day. Shockingly, I don't think that playing video games was exactly what the First Lady had in mind. When a concerned mother knocks on their child's door, with only flashing lights and the sound of virtual gun-fire proving that something living actually dwells within the room, and can be dismissed with a cry of "Go away! I'm playing sport like you wanted me to!", the situation becomes farcical very quickly.
Competitive gaming, as an activity that brings so much joy to so many people, should be given space and encouraged to grow. But, at the expense of having my corpse teabagged by angry fans, to call gaming a sport is going too far at this point.
[divider_top]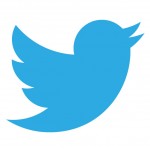 Join the debate @boargames
Related Posts