[dropcap]L[/dropcap]eafing through Simon Fairbanks' Breadcrumbs, readers may find a chilling story about a haunting, or a monster in the cupboard, soon followed by a comic flash fiction about some unexpected alien visitors, or a rant-style poem about the pains of Facebook.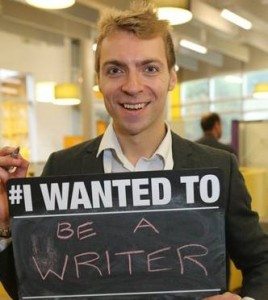 The aptly named collection contains 21 short stories and poems which vary in genre, from horror and mystery to fairy tale and fantasy. One might expect a book of such different pieces to lack coherence, but the variety is what makes the collection especially enjoyable. It is bound to offer a satisfying story no matter what genre you are looking to read. Having read and enjoyed his stories, I spoke to Simon Fairbanks about the process of writing and publishing this collection.
"Breadcrumbs came about quite naturally," he tells me. He started writing short stories in 2011, as a part of the Birmingham Writers' Group. Three years later, he had more than twenty stories he wanted to publish. "Mostly, I just want the stories to be read and enjoyed… I hope people like them!" Because of publishers' general lack of interest in short story collections, Simon self-published his book.
"Mostly, I just want the stories to be read and enjoyed… I hope people like them!"
When asked about the most difficult part of publishing it, Simon talked about the challenges of coming up with a title and cover to encompass the individual elements of such a diverse collection. "I chose Breadcrumbs because it was fairly neutral, whilst subtly serving as a reference to Hansel and Gretel." The book certainly caters to a wide audience. According to Simon, many readers enjoy his horror flash fiction 'Munchkin,' because of the presence of horror in a familiar setting. But that is not all.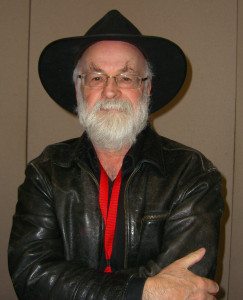 "Fans of my novel, The Sheriff, enjoy 'Little Girl Lost' because it features the same hero. Meanwhile, my writers' group favour 'The Gingerbread Man,'" he says. Simon's own favourite is a poem called 'Crispin the Crooked.' Inspired by a statue in Birmingham known as Iron Man, the poem is reminiscent of a dark fairytale, a genre Simon has always loved. He names Philip Pullman, Stephen King and Terry Pratchett as his writing heroes, attributing the mixture of horror, fantasy and fairy tales in Breadcrumbs to their influence.
Indeed, the collection features these genres and more. Yet, it also managed to maintain a balance between variety and consistency. Each story is different, and the tone of each is distinct and effective in setting up a certain mood. At the same time, however, the controlled writing voice allows the individual stories to stand as a collection.
"Twist endings are my favourite technique"
Another memorable quality of the pieces in Breadcrumbs is the recurrence of unexpected twists. "Twist endings are my favourite technique," says Simon. "As a reader, I loved being surprised myself. When I was young, the endings of the first four Harry Potter books blew my mind!" Although twists take extra care to plan beforehand, Simon said the effort was worth it if it made readers' jaws drop open.
Would Simon want to change anything if he could publish this collection again? "I regret not writing a Foreword to introduce the collection, " he confesses. It was an aspect he omitted because forewords in self-published books are generally advised against. "But looking back, I wish I had written a page or two, just to ease the reader in."
"Don't get distracted by tweeting or blogging or reading…simply lock yourself away and write."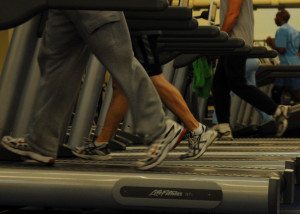 However, Simon has concluded the collection with an afterword which details the inspiration behind each of the pieces. As a whole, the book illustrates that there are countless sources of inspiration for writers. Simon's advice for aspiring authors is to simply remember to write. "Don't get distracted by tweeting or blogging or reading, although I am guilty of all three," he says. "Simply lock yourself away and write." He also recommends joining a writers' group and starting with short stories, which allows writers to gradually build confidence. "Trying to write a full novel before you learn the craft of story-telling can be crushing. It is like running a marathon without spending any time on a treadmill. Short stories are your treadmill."
Simon is currently working on the sequel to his first novel, The Sheriff. Alongside this, he continues to write short stories, which means that another collection may be in the works.
---
Image Credits: Header (flickr/jesse k.), Image 1 (Facebook/Simon Fairbanks – Author), Image 2 (commons.wikimedia.org), Image 3 (commons.wikimedia.org)
Related Posts