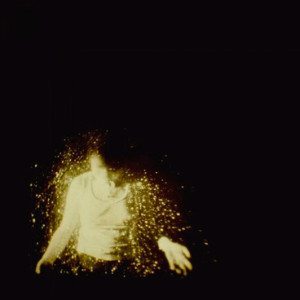 After three years of intensive touring punctured by two EPs and single releases, My Love Is Cool is one of the most anticipated albums – not just within the indie domain, but also in mainstream British music.
Wolf Alice refuse to settle on a single identity: they rip up the rule book and create their own. Each track on their debut album signals influences of different genres and styles, making their own personality hard to place and define. But it is not a case of imitation, self discovery or confusion from a band still finding its feet; Wolf Alice perpetuate a strong unique identity. It's refreshingly raw and true, yet also technically tight. They prove they are confident across a multitude of styles. The album opener, 'Turn to Dust', is enchanting and captivatingly whimsical, with a pagan PJ Harvey feel. When the album moves on to the heavier, more ferocious tracks such as 'Fluffy' and 'You're a Germ', Wolf Alice's invigorating versatility and unpredictability is in full force. Similarly, the electro pop 'Soapy Water' and delicately acoustic 'Swallowtail' tear another few pages of the script.
Wolf Alice are not only ambitious and diverse when it comes to style, but also in their lyrics and instrumentation. Ellie Rowsell's vocals are truly amazing. She sings sweetly and innocently about "smashing windows" and "smoking your menthols" in 'Lisbon', yet her tone professionally and easily shifts to a screaming abrasive indictment of a "dodgy fucker" and the threat of "dragging you down to hell" in 'You're a Germ'.
Rowsell mutates from a raging punk banshee to a gothic whispering poet and back again.
My Love is Cool makes personal and universal confessions of growing up and its accompanying anxieties, turmoil and visions. The warm nostalgia of a childhood friendship and coming-of-age teenage abandon in 'Bros' capture the sentimental sensation through softer guitars and wistful vocals, whereas thrashing guitars and abrasive howls in the grungier tunes can convey the same emotions and themes. Wolf Alice refuse to be categorised, as the subjects they sing about are fluid and emotional. Instead of broadcasting these intimate ambitions of youth, it feels as if it's more of a communication. When performing live, Rowsell's stage diving and the synergism of the crowd makes the line between the stage and the audience barely perceptible; the same can be said for this record.
The allure of My Love Is Cool and Wolf Alice as a band is the unpredictability and shape shifting of voice and subject. In this fearless, honest debut, they capture the strange sadness and claustrophobia of growing up, and also youth's great hope and exuberance too. At the same time, Rowsell mutates from a raging punk banshee to a gothic whispering poet and back again. The thrillingly frantic My Love Is Cool constantly defies categorisation, and paves their own individual path and gallant identity, while also setting a precedent for other bands to do the same.