The University of Warwick will be changing the way it employs hourly paid academic staff by using a wholly-owned subsidiary company, TeachHigher.
This 'workforce management' scheme is being piloted in the departments of Philosophy, Sociology, Politics and International Studies, Modern Foreign Languages, Chemistry and Mathematics.
The first phase of the pilot will involve mostly exam invigilators, but a second phase will expand the scope to seminar tutors and markers.
The University claims that this will include "an attractive package of both remuneration and personal development", as well as greater consistency and transparency.
Currently, the rates of pay for postgraduates varies greatly across departments and hours spent in preparation, marking or office hours often go unpaid. With the Students' Union having policy on this issue since 2012, some see TeachHigher as a success. Its critics, however, insist that this is a thinly veiled attempt at outsourcing.
Former Postgraduate Officer, Lucy Gill, has described the project as a 'Unitemps for teachers'. Our investigation has revealed that staff hired under TeachHigher will be working explicitly not on a contract, but rather, an 'agreement'.
The terms and conditions of TeachHigher also state: "TeachHigher or the Client [i.e. the University] may terminate any Assignment at any time without prior notice or liability."
This clause is similar to contracts in Unitemps. TeachHigher does not guarantee that "details of assignments will be current, complete or accurate or up to date".
According to Warwick UCU, this is at stark contrast with University statutes and ordinances.
UCU President, Justine Mercer, told the Boar: "It should be possible for a university of Warwick's standing to provide [teachers with fair pay, professional development and transparent contracts] without denying hourly-paid staff the sort of basic employment rights that other members of the academic community enjoy."
Some are concerned about the implications of job insecurity. The Boar spoke to a PhD student who was fired last year from a teaching job with Unitemps after participating in strike action, who felt one of the aims of creating TeachHigher may "to prevent collective action from taking place."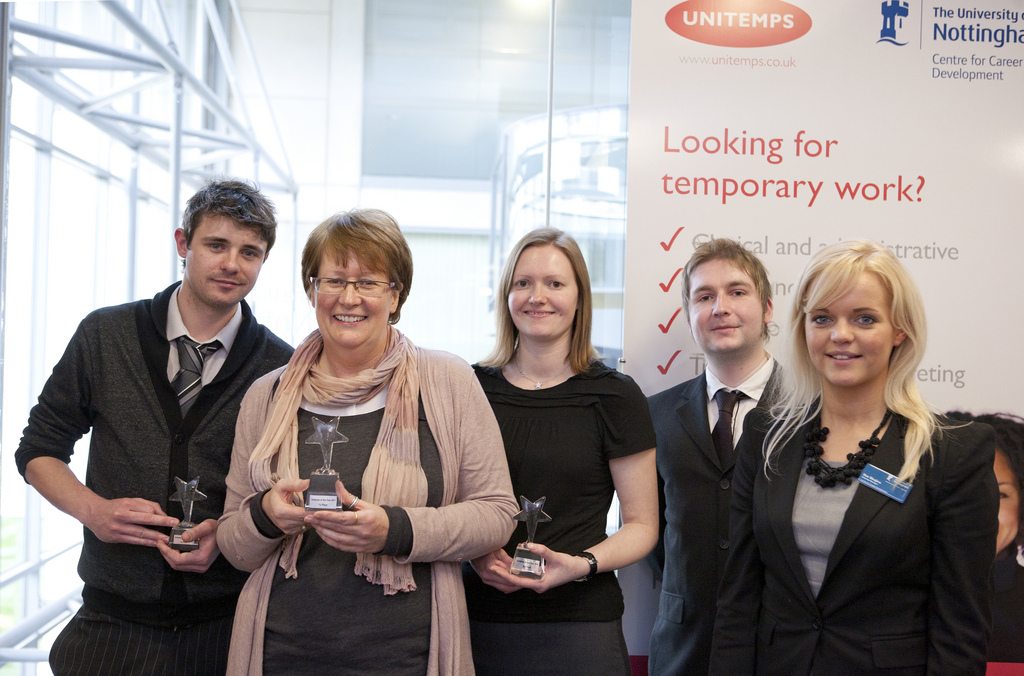 Unitemps is a Warwick owned company that provides temporary staffing solutions Photo: University of Nottingham / Flickr
The University has denied this. Peter Dunn, director of Press and Policy at the University, said: "Of course those participating in TeachHigher will have the same rights to choose to participate in industrial action as anyone else working in a Department of the University."
This does not fully clarify if TeachHigher teachers are protected from retaliation, including dismissal as in the case above.
However, this is not the first time that a similar enterprise has been tested in the UK. Last year, attempts at setting up a similar service at the University of Birmingham were abandoned after trade union resistance. Similar platforms are employed across the United States.
The University admits to still preparing many parameters, and Postgraduate officer-elect, Nat Panda, lamented: "There is currently a lack of detail available about the proposed franchise TeachHigher."
He added that: "Any acceptable approach to postgraduate teaching conditions must tackle head-on the prominent and long-stated concerns of students", including what he describes as "exploitative" terms and "dismal pay".
Andrew Thompson, the incumbent Postgraduate Officer, commented: "While we are yet to see the full proposals for TeachHigher, we understand that there are numerous concerns surrounding these which we will work to address."
Mr Thompson added:
We welcome some of the positive steps taken by the University on this issue, and the Students' Union will continue to fight for fair and transparent pay for every single postgraduate who teaches."
Minutes of University committees reveal that TeachHigher will in the future become the "sole method of recruiting temporary academic staff".
The minutes also reveal that the University intends to extend this into a commercial franchise, extending to other Universities in exchange for revenue.