[dropcap]T[/dropcap]he election season officially began this Thursday with the prorogation of parliament – an event accompanied by the first of the election-season televised broadcasts, Cameron & Miliband Live: The Battle for Number 10. More than 3 million viewers tuned in to watch the 90-minute programme, which appeared simultaneously on Channel 4 and Sky News between 9pm and 10.30pm.
Unlike leaders' debates of the past, David Cameron and Ed Miliband didn't face one another head on. Instead, the two party leaders were interviewed separately by notorious politician-pesterer, Jeremy Paxman, and also answered questions from the studio audience in a 'town hall' section moderated by Sky News anchor, Kay Burley.
Prior to the broadcast, Ed Miliband won the coin toss to decide on running order, and elected to go second. Accordingly, the programme kicked off with a one-on-one between Paxman and Cameron.
In his typical interview style, Paxman's questions were straightforward and aggressive from the outset
Launching right into the key criticisms of the Conservative government, Paxman opened by asking Cameron if he knew by how much the number of food banks had increased under the Conservative government. Cameron admitted that "I don't have the exact figures, but I know that usage of food banks has gone up." Paxman, ever ready with the figures, reminded him that there had been 66 before the Conservatives came to power, which has since increased to 421.
This initial exchange set the tone for the rest of the interview. Cameron strove to answer difficult questions on zero-hours contracts, Jeremy Clarkson, government borrowing, welfare cuts, foreign policy, and Cameron's recent announcement that he would not run for a third term.
All the time, Cameron tried to keep a focus on the economic growth the Conservative government has achieved. "What I want is an economy that doesn't just look good on the page," he told Paxman, "I want people to feel that they can get a job, they can have a livelihood, they can buy a home, they can get a good school place for their children." At times, however, this focus meant that he seemed to be avoiding giving straight answers.
At the end of the 'round', Cameron was still just about smiling, although Paxman had delivered quite a brutal drubbing
Following this, the floor was opened to the studio audience, who directed their questions to Cameron. His answers here were less evasive than in his interview with Paxman – understandable, as even a large audience are less intimidating than Paxman on top form – and he kept up an amiable manner, making jokes and speaking cheerily of his family life.
After a short break, the broadcast returned with the po-faced Ed Miliband taking questions from the audience. The first question posed, fittingly, was "Why are you so gloomy?" Not missing a trick, Miliband immediately turned his response into a criticism of the Conservative government. "That is the big argument of this election," he said. "This is a choice between those who think this is as good as it gets for Britain, and those who think we can do a lot better than this." His responses were far less friendly than Cameron's, but nevertheless seemed to give strong answers.
Things then became more personal as Miliband was asked about his brother, David Miliband: would he have done a better job as leader? Miliband dismissed this outright: "I think I am the right man for the job. I did then and I do now." Burnely then stepped in to ask how Miliband felt about "creating such division in (his) family". "It's hard," Miliband replied.
In the final question posed to him, Miliband was asked about Labour's failure to regulate banks during their previous term. He openly admitted that Labour had 'gotten things wrong', and apologised, which was met with loud applause from the audience.
To end the evening, Paxman returned to treat Miliband to the same one-on-one grilling
Again, Paxman wasted no time in getting to the juicy topics, asking about immigration, the failures of New Labour (Miliband was actually brave enough to mention the Millennium Dome here), mansion tax, foreign policy, and Miliband's personality.
Paxman asked if Miliband was worried that people would only ever see him as a "North London Geek". Miliband responded defensively, claiming that he was "tough enough" to stand up to the likes of Vladimir Putin. "I don't care what the newspapers write about me," he said, and explained that what's important are his ideas, and whether the British public like them.
Whether these comments should be seen as confident and assertive, or overly-defensive, has since been a point of argument for national papers. Paxman seemed to believe that Miliband was shaken: "Are you okay, Ed? Are you alright?" asked Paxman, as the camera panned out for its final wide-shot.
At the end of the broadcast, which leader was the 'winner' – political biases put to one side – was unclear. Initial snap polls favoured Cameron slightly, but with a very marginal difference, and no clear consensus appears to have been reached in subsequent polls. Many political editors have identified Paxman as the 'winner', and it's very true that he dealt out questions deftly, with all the harshness and objectivity that brought him to the foreground on Newsnight.
Ultimately, the programme has succeeded primarily in reminding us how close this election will be, and how much campaigning each party still has to do before Election Day on 7 May, and the voter registration deadline on 20 April.
---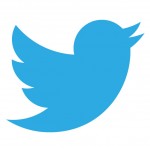 Who do you think won the 'debate' on Thursday: Cameron, Miliband, or Paxman? Tweet us @BoarTelevision to let us know, or comment below!
---
Related Posts