[dropcap]W[/dropcap]hen thinking of the quintessential love story, the mind doesn't naturally turn to Neil Gaiman for inspiration. Whilst his books often feature relationships, they're usually tales of unrequited or lost love, inferiority and vengeance and they're usually framed amongst some pretty dark themes of death, loneliness and isolation.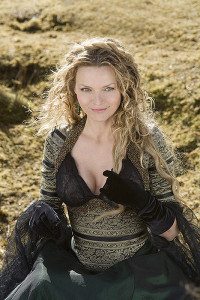 But, amidst the darker fantasy of his back catalogue, lies a modern romantic gem in Stardust. Even before Paramount waved their Hollywood fairy-godmother wand over the story for the 2007 film (giving it a Disney feel and 'happy ever after' ending), it was a beautiful love story, set in the magical land of Faerie.
The book still contains a good dose of darkness, with the seven princes of Stormhold cold-heartedly murdering one another in a race to the throne and liberal lacings of Gaiman's trademark black comedy. However, the darkness is tongue-in-cheek, and you never truly fear for your main characters as you do in some of the author's other work. The bad guys are slightly ridiculous, the good guys are swashbuckling and the heroine beautiful. This is not just a love story, this is the perfect fairy tale.
My fiancé and I have decided to draw inspiration from the book for our wedding in August.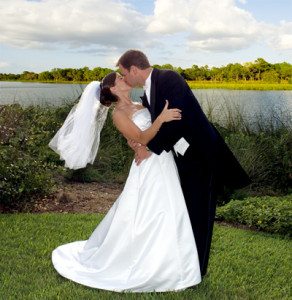 In Stardust, the lead character, Tristan, wears a glass flower in his lapel for protection. For the wedding day, the groomsmen will all be wearing glass buttonholes and I will have a single glass flower in my bouquet, all hand made by my Maid of Honour. The setting of the wedding itself will be in a temperate house, which we will turn into an enchanted forest, inspired by the wood in Faerie through which Tristan and Yvaine travel and begin to fall in love. 'Magical' candles will feature in the table centrepieces and around our 'enchanted forest' and quotes from the book will appear throughout the day. Sadly I will not be arriving at the ceremony on the back of a Unicorn, nor leaving for honeymoon on a Skyship, but you can't have everything.
And for anyone who doubts that Stardust is a love story, I leave you with Yvaine's declaration of love for Tristan. After all, it's Valentine's Day and everyone deserves a little beauty in their lives:
"My heart… It feels like my chest can barely contain it. Like it's trying to escape because it doesn't belong to me anymore. It belongs to you. And if you wanted it, I'd wish for nothing in exchange – no gifts. No goods. No demonstrations of devotion. Nothing but knowing you loved me too. Just your heart, in exchange for mine."
Whilst Stardust has a bit of an identity crisis; part fantasy, part adventure, a lot fairy tale, it is all love story.
---
Image Credits: Header (rottentomatoes.com), Image 1 (rottentomatoes.com), Image 2 (Flickr/boscobridalexpos)