[dropcap]V[/dropcap]alentine's Day was probably started with the best of intentions, but let's be honest, it can be one of the most disappointing and lonely days of the year. Skip the pity party and ditch the drinking alone – you know you'd rather dive into a good book instead!
1. The Scandalous Duchess by Anne O'Brien
A compelling and heart-wrenching read, Anne O'Brien immediately pulls you into the love story between John of Gaunt and Katherine de Swynford. Full of heart-ache and longing, you'll definitely find yourself in need of some comfort, once you've gotten off this ride. Who better to seek solace with, than your own white knight (or scandalous duchess!)?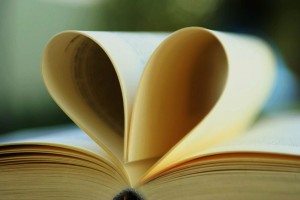 2. Pride and Prejudice by Jane Austen

Mr Darcy. Need I say more? This love-conquers-all classic offers a simple yet sweet approach to true love. Yes we all know that no man will ever quite live up to Mr Darcy but hey, a girl can dream right? And what about those Bennett sisters; strong female characters who know what they want and how to get it. Be a 'Lydia Bennett' and take the reins of romance. Don't wait to be wooed.
3. Gone Girl by Gillian Flynn
This may look somewhat out of place in a list of V-day reads, but there are elements to this story that are sure to make your heart race! Sex, love betrayal; it offers an array of steamy appetizers that will only heighten your anticipation for your own Valentine's Day 'feast'. Take a leaf out of Amy Dunne's book of love; try a surprise Valentine's treasure hunt.
She may not be the ideal partner, but she sure knows how to mix things up a little
If you don't fancy any of that stuff, fear not. What this book offers above all is perspective. If you thought your relationship was rocky, wait until you see what the Dunnes get up to. Reading this book will make you feel incredible about your own relationship.
4. Atonement by Ian McEwan
I'll set the scene. England, World War Two; two lovers pulled apart by tragic events. You can't help but feel lucky by comparison, that you will never have to go through such hardship. No need for grand romantic gestures, just enjoy the day with the one you love (see, I can be romantic).
5. Jane Eyre by Charlotte Bronte
A plucky young heroine, a mysterious older man, a moonlit proposal in an Eden-like orchard. What's not to love? It's not hard to see the appeal of life in a grand house with the man of your dreams. It's a story of unconditional love that reveals how even the most unlikely couples can make it work.
---
What book gets you in the mood for Valentine's Day?
Tweet us @boarbooks #romanticreads
---
Image Credits: Header (Palo/Flickr), Image 1 (Silke Gerstenkorn/Flickr)
Related Posts