[dropcap]I[/dropcap]n the tucked-away, appropriately-named Big Comfy Bookshop in Coventry, five Birmingham authors spent the evening of January 27th, 2015 reading extracts from their novels. The whole evening was one of warm ambience. The writers were Iain Grant, Heide Goody, A. A. Abbott, James Brogden and Simon Fairbanks. The pieces read were of varying genres, ranging from comedy to horror.
Each reading left behind a desire to find out more.
Iain Grant and Heide Goody read from their collaboratively written pieces centered around Satan. Due to "gross incompetence," Satan is exiled and forced to live in Birmingham under the alias Jeremy Clovenhoof. The extracts, containing everything from comically frightened demons and agoraphobia to "surprisingly expressive" livers and strange mythological beings, were humorous and lighthearted. Especially comic is the contrast between a generally dark subject and the unremarkable setting, as well as the writing style, which is somewhat reminiscent of Rick Rioardan's style in the Percy Jackson and the Olympians series. Vivid descriptions bring the whole story to life and bring joy in rediscovering a known subject through a different perspective.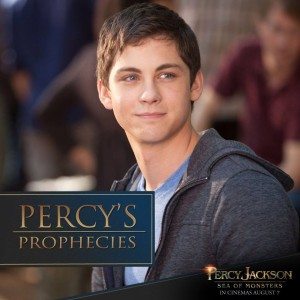 In complete contrast to these excerpts was thriller writer A. A. Abbott's reading of her novel, 'After the Interview.' The story was much darker and featured a very complex character named Boris, described by the author as "a small man with very big problems." Although she only read an extract, Abbott managed to introduce both murder and fraud into the picture, and left off when the audience were deeply involved in the story but still needed to know much more. The characters' cryptic actions not only created a gripping story saturated with suspense, but left listeners wanting to uncover the mystery. Alongside the extract, Abbott also read a flash fiction. A concise piece, it featured a humorous twist at the end that set it apart from the novel extract.
A very intriguing passage was read by James Brogden, from his novel 'Tourmaline.' The story features an unusual concept. It is centered round a parallel world, Tourmaline Archipelago, that people can only access when they dream too deeply, for example, in a coma. The story focuses on the people of Tourmaline, and their reaction when humans trapped in their dreams act out their dreams or nightmares in that parallel world. The reading featured engrossing descriptions of action and is especially memorable because of its concept and seemingly complex, multi-layered plot.
The novel raises the chilling question about what might happen if one was forced to act out their dreams in reality.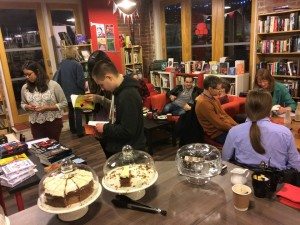 Finally, Simon Fairbanks read a short story, 'Munchkin,' from his collection 'Breadcrumbs.' Capturing the reader with a catchy beginning, the story maintains its hold until the very end. Taking the typical idea of the monster in the cupboard, Fairbanks gives it a startling twist in this short horror story. Fairbanks also read a fantasy poem, 'Crispin the Crooked.' The poem is especially compelling because of its steady rhyme and rhythm, and tells a story fascinating enough to captivate any reader.
At the end of the evening, the audience had a chance to talk with the writers. When asked about their inspirations, most of the authors referred to aspects of daily life, whether it was a dream, an experience working in a certain environment, or just seeing something interesting that evoked a story within them. It was fascinating to see how skillfully each of the writers turned everyday things into extraordinary ones through storytelling. Although each work is different from the other, all of them are sure to entertain readers in their particular genre.
---
Image Credits: Header (Facebook), Image 1 (Facebook), Image 2 (Facebook)
Related Posts