[dropcap]N[/dropcap]ick Earl reviews William Boyd's seminal historical novel, a lifelong series of journals spanning the defining events of the 20th century
With most established writers, there tends to be a book labelled their 'magnum opus.' In the case of William Boyd, it is Any Human Heart: the fictitious detailing of a journeyman writer, Logan Mountstuart, and his life across the twentieth century.
An overarching theme in this novel is the idea of 'multiple selves'
Through the collection of journals, diaries, and extracts written by Logan, we are meant to receive the impression of a changing person, one affected greatly by the events of his time both personally and outside of his subjective viewpoint. He endures emotional travails and experiences joys so great that he is conveniently compelled to record them for us with a pen. By witnessing all his different feelings, situations, and contradictions, we are meant to get the impression of a real human living and breathing in a compelling historical back story.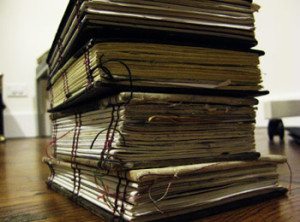 Sadly, the book misses the target. Like most books of this kind, the work is reliant on an engaging and well-constructed main character. The abiding flaw of this book is that it does not have one.
However, there are a plethora of positives which deserve a mention. The book's style is identifiably Boyd, as it is littered with powerful turns of phrase, evocative descriptions, and frequent injections of humour. Boyd writes with his typical panache and, throughout the book, there is beautiful evidence of his ability to weave language to real humorous effect. It is also exceptionally readable, and perhaps one of the few instances of a book being a genuine page turner.
Without attempting to spoil the story, the work is very good at describing his younger years, and the events that take place. These early chapters are imbued with a subtlety of writing that has not existed in other well-read novels by Boyd such as Restless or Brazzaville Beach. Therefore, it is easy to see why Any Human Heart has such a loving readership.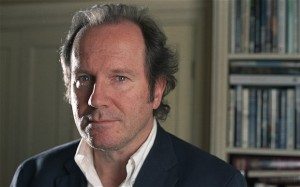 Its greatest ability is also to identify historic themes during this period. Although it is somewhat anachronistic, the book weaves together societal changes and the evolution of language. Examples would be the trend towards a more liberal society and a change in attitude, largely positively, towards drugs, gender identity, alcohol, and human behaviour. Moreover, the effects of events such as the Second World War are well observed, if in a detached way.
However, none of this feels to have anything do with Logan, who is an uninspired narrator. It all feels like skilled statements from Boyd himself, which are great to read, but not wholly satisfactory.
Consequently, we don't develop any real relationship with Logan. This is despite his addiction, the growth and loss of his relationships, and the frustrations of a writer. However, as soon as the book takes a sojourn into self-pity, the prose becomes complacent and boring to read.
The final act of the book is undeniably grim; it almost eradicates our memory of what came before. In fact, only the occasional witty observation reminds us of Boyd's talent. That said, Boyd's word craft in the book seems more like an attempt to showcase his writing ability than to serve the book itself or to add any fibre to the protagonist.
Logan feels like nothing more than a generic shell given self-indulgent problems to conquer
His chance meetings with famous minds feel not only contrived, but also as if Boyd is taking us there simply so he can enjoy meeting his favourite historical figures. Meetings with Edward VIII, Willem de Kooning and Jackson Pollock are actually quite interesting, but they still seem like the deductions of Boyd and not Logan. It doesn't matter if Logan takes us to Uruguay, Britain, Spain, France, America, Nigeria, The Bahamas or even America: we get no sense of his personality. Rarely have I seen such a chronically underdeveloped and uninteresting central character. Above all else, this book fails its title. Logan might not need to be an extraordinary man, but he is also far too dull to be any man.
---
Image Credits: Header (nor.istreamguide.com), Image 1 (Flickr/Bridgette Guerzon Mills), Image 2 (www.thedrum.com)